Veľká šestka – topmodelky 90. rokov, Cindy Crawford, Kate Moss, Christy Turlington , časť II.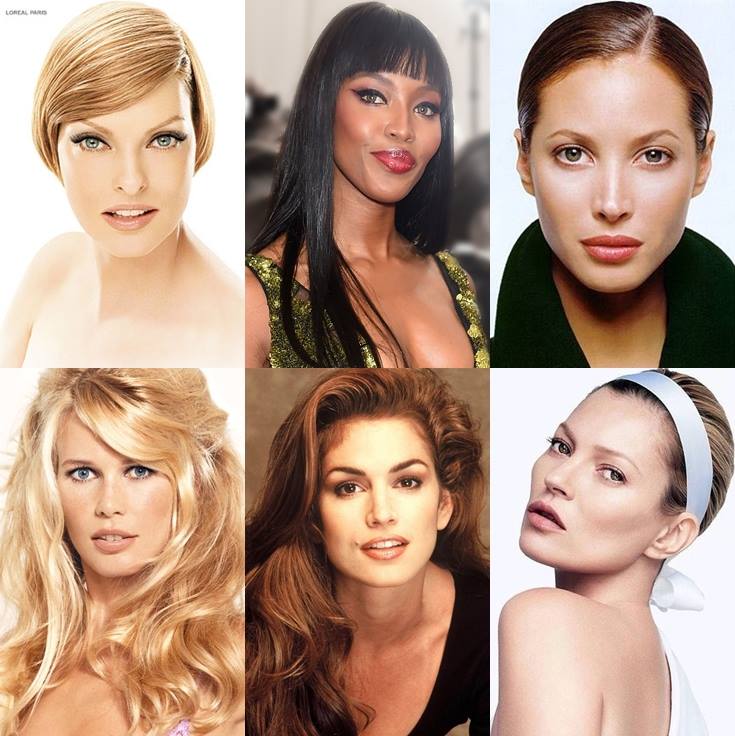 Veľká šestka, ako sa im hovorilo, bola kráľovnou 90. rokov. Modelky Linda Evangelista, Claudia Schiffer, Naomi Campbell, Kate Moss, Cindy Crawford a Christy Turlington boli múzami nejedného dizajnéra, ktoré s veľkou gráciou a ženským šarmom kráčali po mólach, čo z nich spravilo nezabudnuteľné topmodelky 90-tych rokov. Charakteristickou črtou týchto módnych ikon boli nekonečné nohy, super sexi krivky, neskutočne vysoké lícne kosti, plné obočie a nádherné ženské tváre.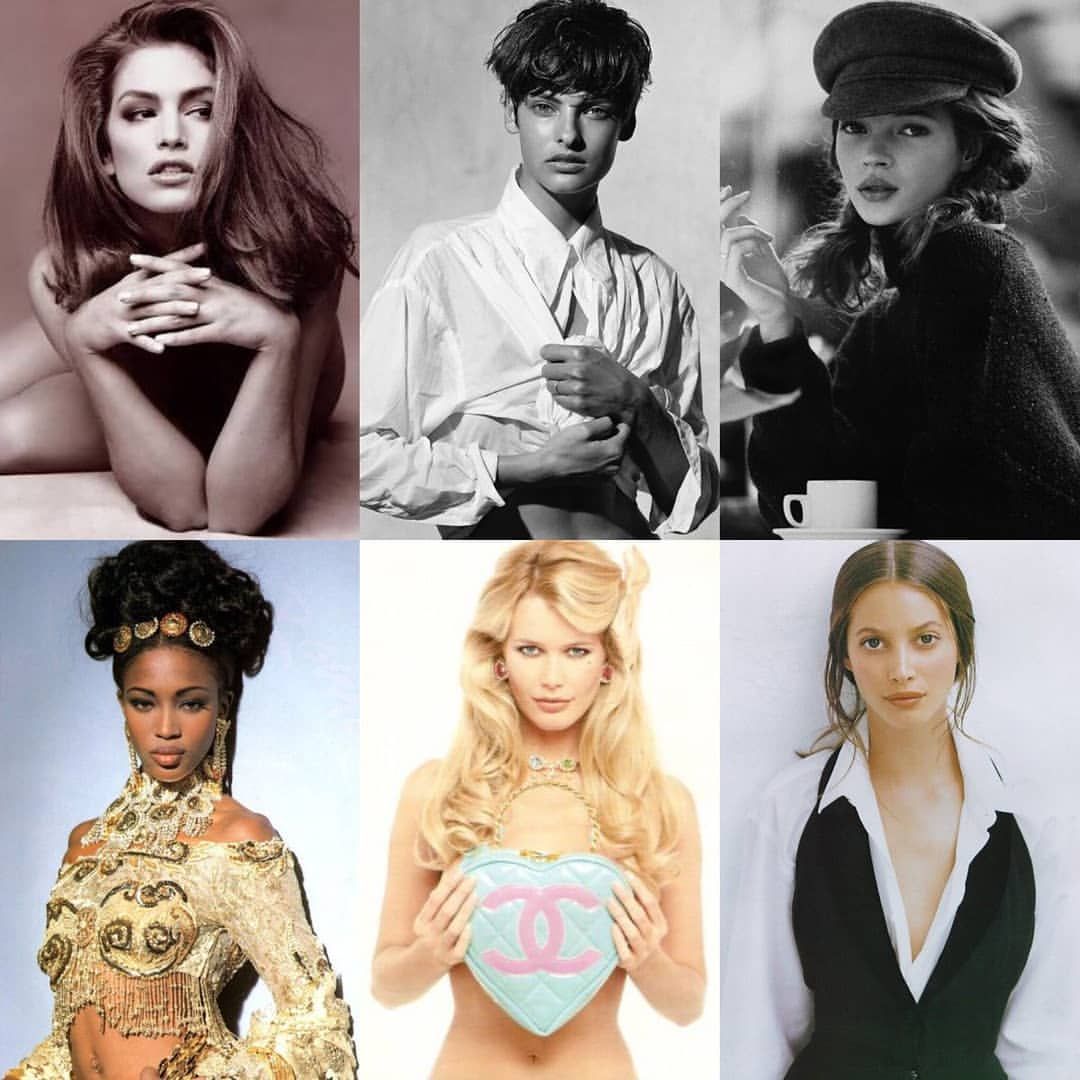 Aj keď dnešnú generáciu modeliek, tých komerčne najžiadanejších v módnom biznise, predstavujú mená ako Kaia Gerber, Kendall Jenner, sestry Bella a Gigi Hadid, supermodelky 90. rokov boli ich vlastným plemenom. "Supers", ako sa im tiež hovorilo, nielenže vládli na móle, ale hviezdili na obálke každého časopisu. Stali sa celebritami, ktoré poznal celý svet.
Hudobné video Georga Michaela Freedom – "Sloboda" a slávne slová modelky Lindy Evangelisty: "Nezobúdzame sa za menej ako 10 000 dolárov denne", poznal asi každý.
CINDY CRAWFORD
Modelka Cindy Crawford , plným menom Cynthia Ann Crawford, sa narodila 20. februára 1966. Jej výška je 177 cm a miery 89-70-97. Ako mladé dievča si zarábala upratovaním domácností za 15 eur a keď sa jej fotografia objavila v novinách, presvedčila ju skúsiť dráhu modelky. Vďaka jej fotogenickosti žala úspech za úspechom. Prvý úspech zaznamenala ako finalistka v súťaži Elite Look of the Year a čoskoro začala pracovať ako modelka na plný úväzok. Pracovala pre fotografa Victora Skrebneskiho v Chicagu, s ktorým mala aj vzťah .
Po skončení strednej školy sa Cindy štúdiu prestala venovať a zo Chicaga sa po rozchode s fotografom presťahovala do New Yorku. V roku 1986 podpísala zmluvu s Elite. Bola uvedená na nespočetných lesklých obálkach časopisov – čiastočný počet v roku 1998 bol viac ako 500.
Cindy sa blysla v reklamnej kampani na nealkoholický nápoj počas Super Bowlu 1992. Pre finálový zápas amerického futbalu bola oblečená v sexi bielom tielku a džínsových šortkách. V ušiach mala okrúhle náušnice. V reklame šoférovala Lamborghini a zastavila sa na pumpe, aby si kúpila plechovku nápoja.
Získala zmluvu pre Pepsi, Kay jewelers a predovšetkým pre Revlon, čo bola dlhodobá zmluva na milión dolárov. V roku 1995 sa snažila preniknúť aj do filmu Ako štvaná zver (Fair Game). Jej ikonická fotka s Claudiou Schiffer obletela svet.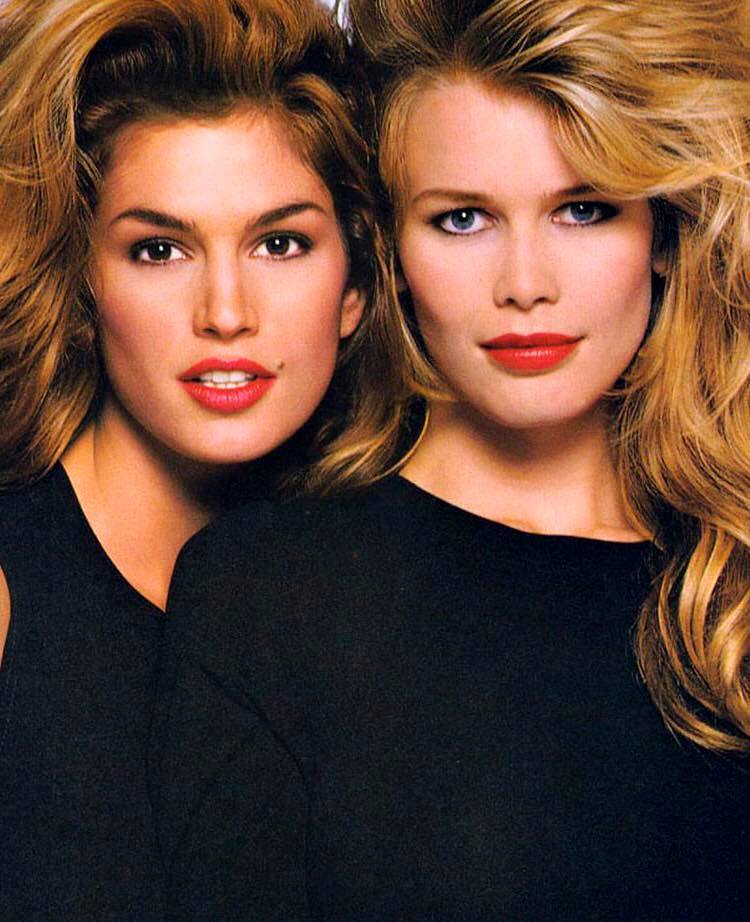 Cindy je známa pre svoju ženskú postavu a silnejšie stehná a preto sa snažila ukázať ženám, ako sa aj ona musí držať vo forme. Vydala video cvičení, ktoré boli známe pod názvom cvičenia so Cindy. Podnikateľský duch ju neopúšťal a vydala tiež sériu kalendárov na dámske plavky.
Cindy Crawford bola známa aj pre jej poznávacie znamienko krásy nad hornou perou, vďaka čomu sa stala symbolom krásy.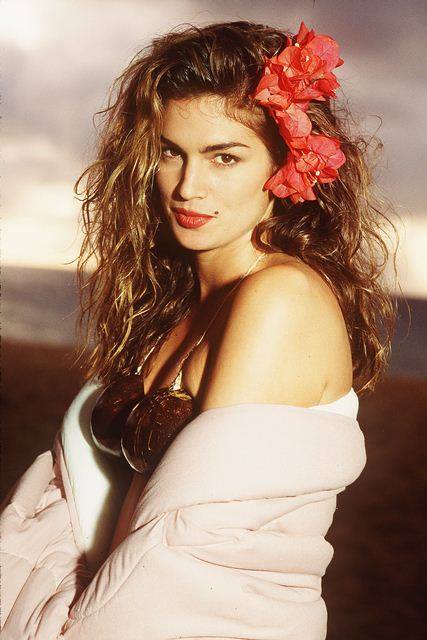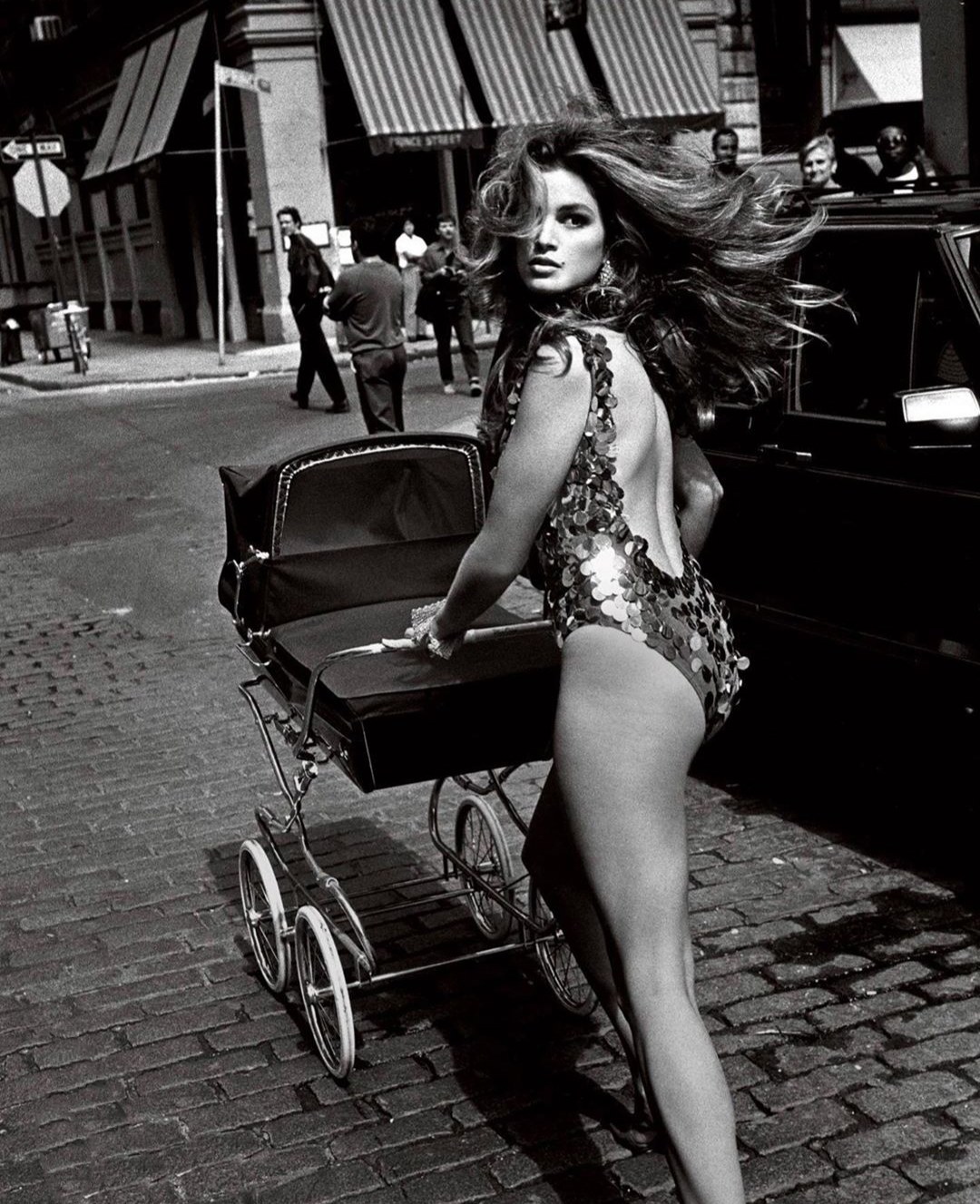 Crawford predvádzala pre Chanel, Versace, Dolce & Gabbana, Christian Dior, Calvin Klein, Ralph Lauren, Michael Kors, Todd Oldham, DKNY a Valentino. Cindy sa stala jedna z najznámejších topmodeliek, podobne ako Naomi Campbell, Claudia Schiffer a Linda Evangelista a neskôr aj Kate Moss.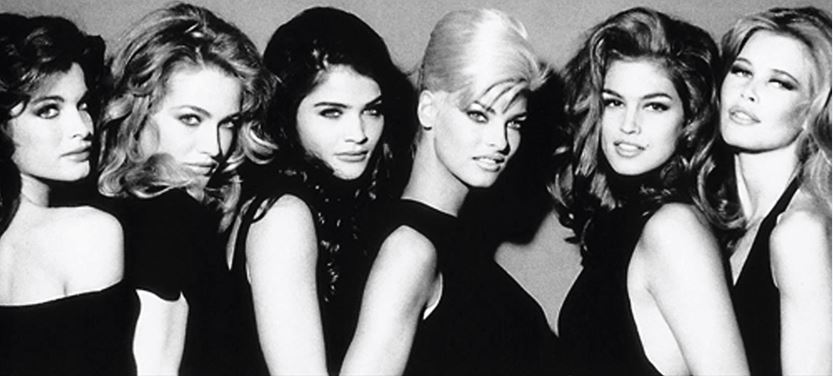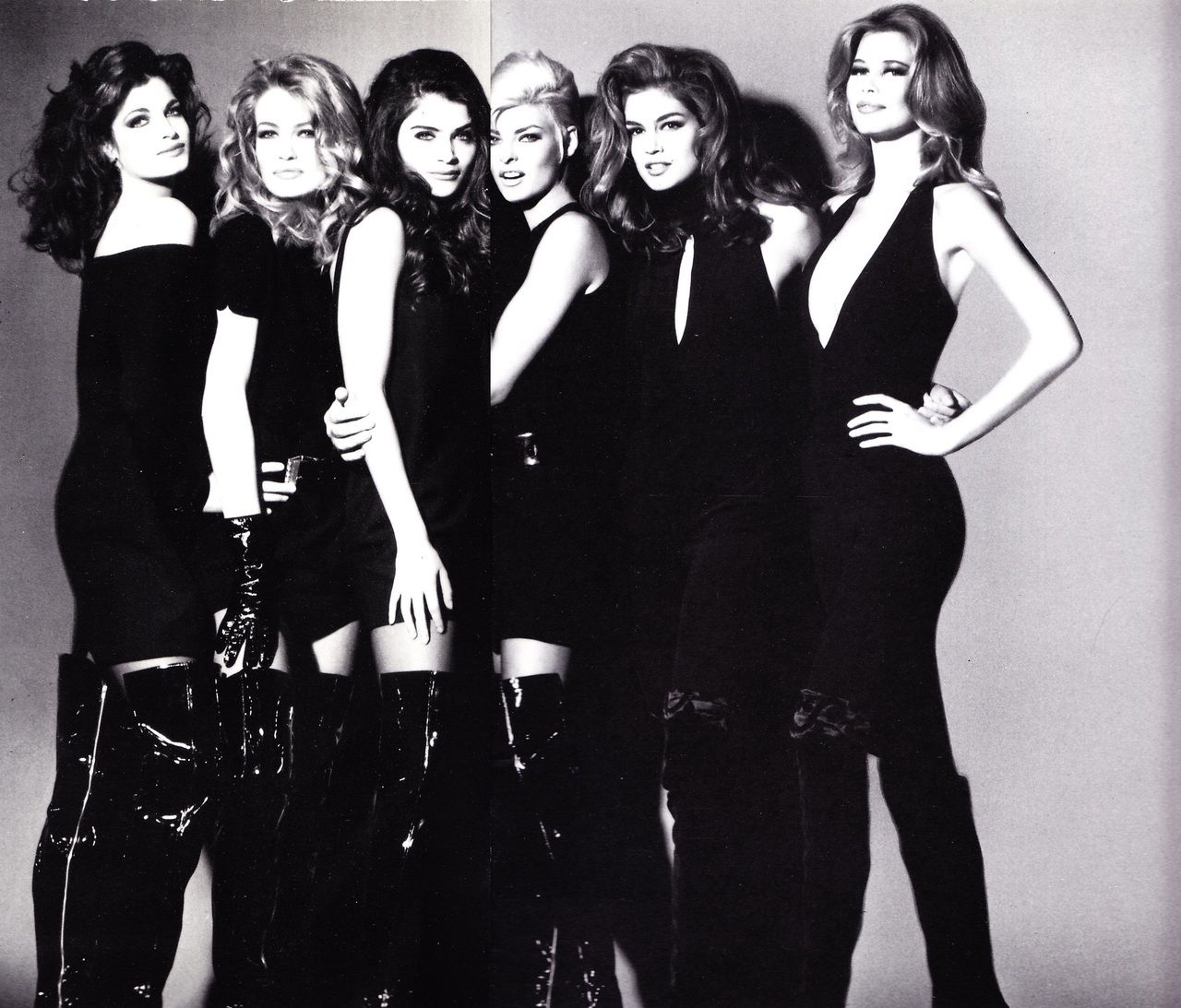 V decembri 1991 sa po štyroch rokoch chodenia vydala za herca Richarda Gere v Las Vegas. Pár bol podľa magazínu People Magazine označený za najvzrušujúci pár na svete, no ich vzťah neskončil slávne. Po troch rokoch sa rozviedli. V jej živote sa vraj objavil aj herec Robert De Niro a Vale Kilmer, no nakoniec povedala svoje áno Randy Gerber na Paradise Island na Bahamách, s ktorým má dve deti. Jej dcéra Kaia Gerber pokračuje v šlapajách slávnej matky a dnes patrí k najvyhľadávanejším modelkám.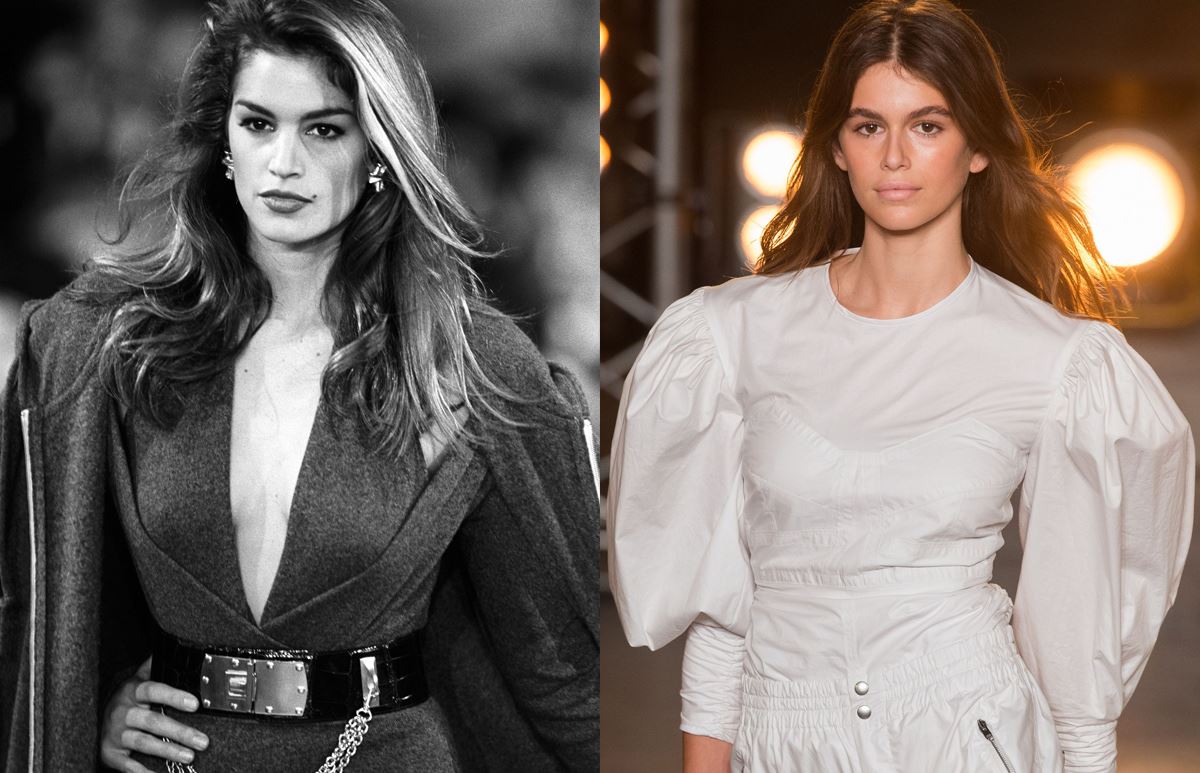 KATE MOSS
Kate Moss sa narodila v Croydone v južnom Londýne a objavili ju vo veku 14 rokov scoutkou Sarah Doukas z modelingovej agentúry Storm pri prechádzaní letiskom. A tu sa odštartovala aj jej preslávená kariéra.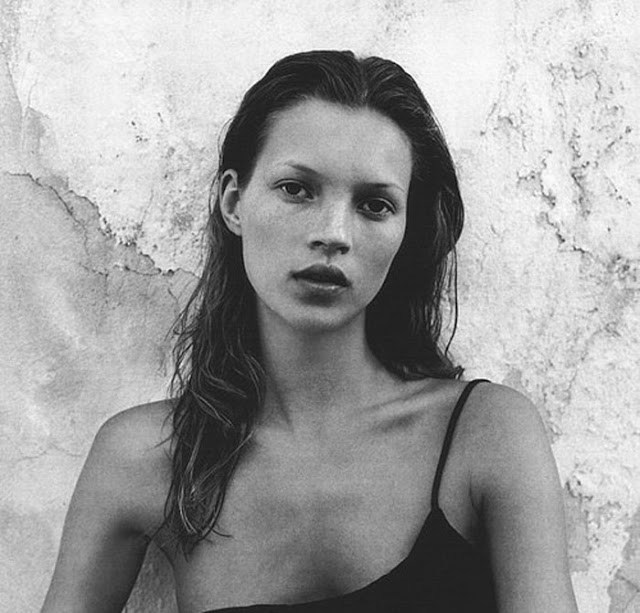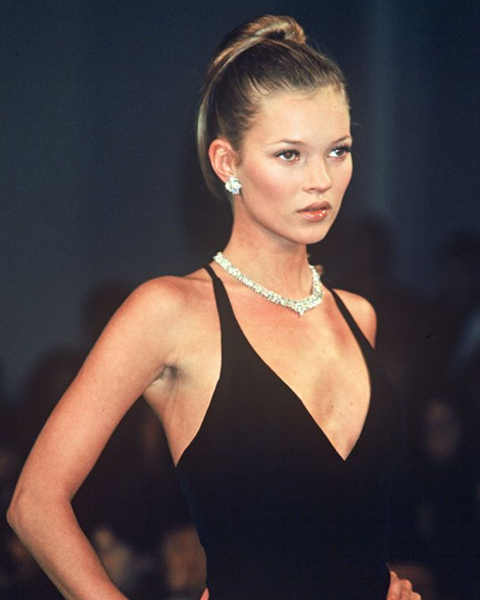 Prvý úspech nastal pri fotení pre časopis Face, kde hviezdila na titulke nahá.
Jej telo známe pod názvom "Waifish" bolo kontrastom k tvarom tela Amazónie ostatných piatich supermodeliek. V porovnaní s modelkami 80-tych rokov bola Kate nízka (meria 172 cm) a chudá. Názov waif look (zanedbanec, otrhanec, vagabund) v podaní Kate Moss odštartoval novú vlnu v modelingu.
Po príchode na konci "éry supermodeliek" sa Moss preslávila v polovici 90. rokov taktiež ako súčasť módneho trendu heroínu.
Spolupráca s Calvinom Kleinom ju priviedla k statusu módnej ikony. Postupne spolupracovala s ostatnými značkami ako Bvlgari, Burberry, Calvin Klein, Dior, Dolce & Gabbana, Givenchi, Gucci, Chanel, Louis Vuitton, Rimmel, Roberto Cavalli, Versace, Yves Saint Laurent a s ďalšími.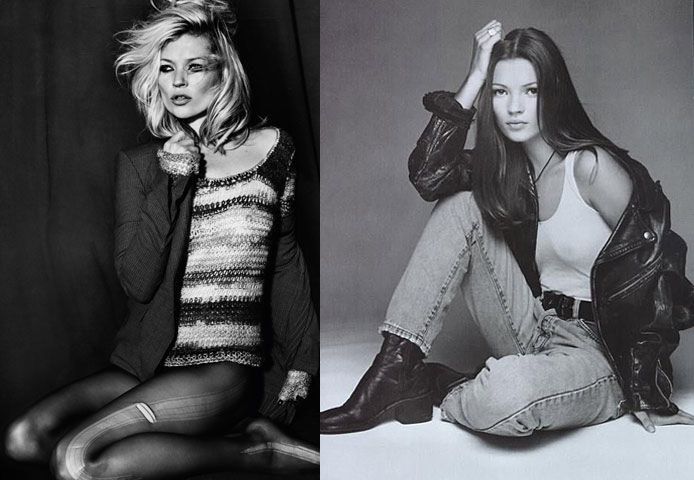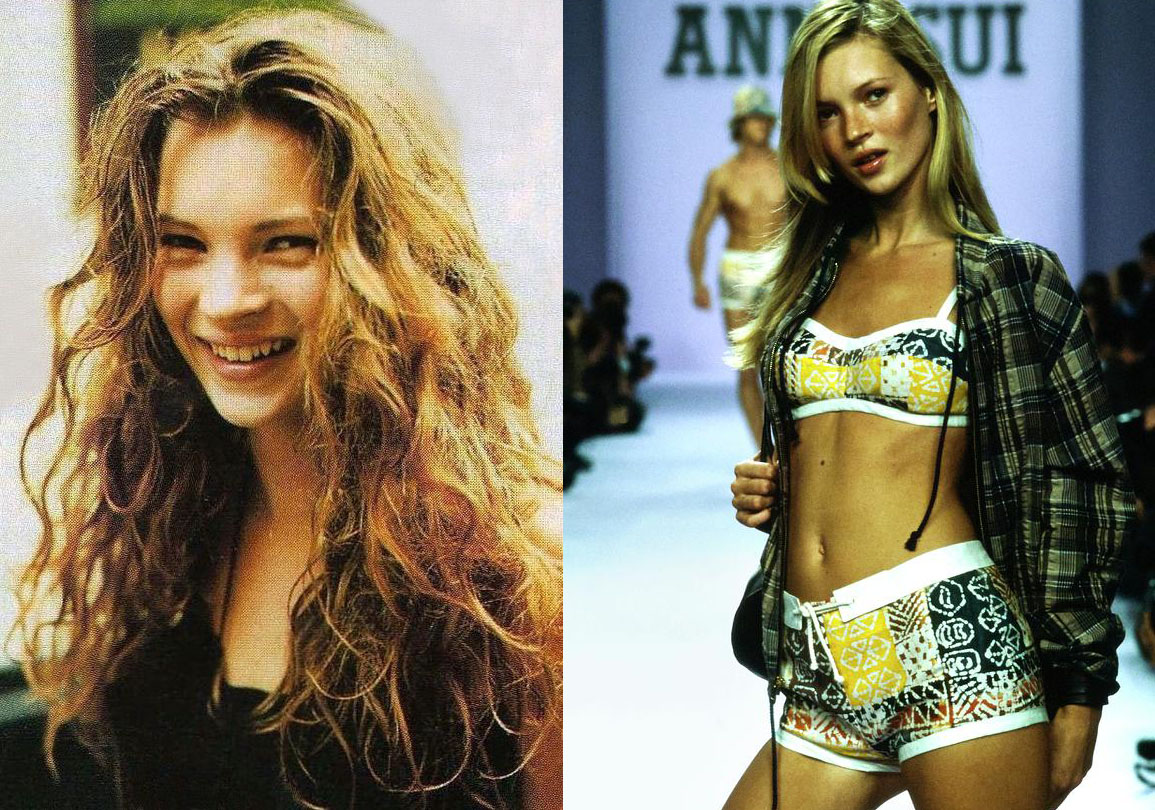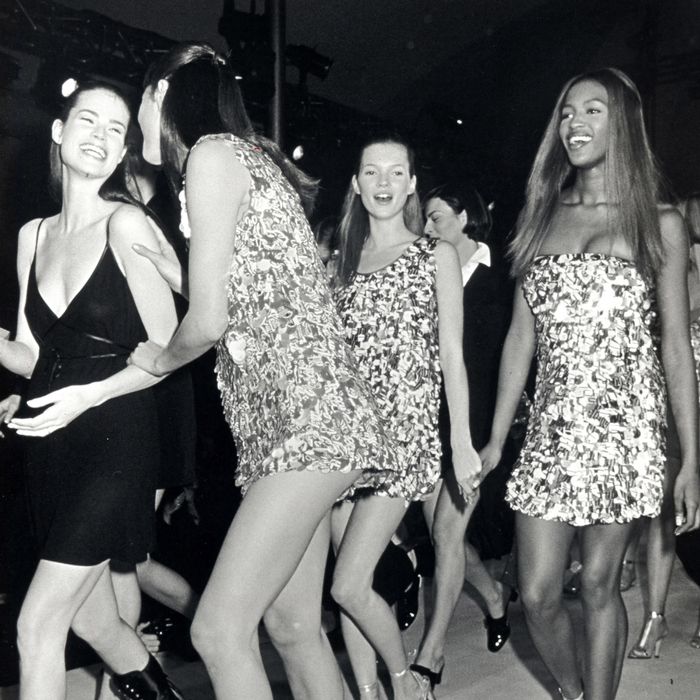 Kate sa objavila na obálkach prestížnych módnych časopisov celého sveta, Vogue, Another, Vanity Fair či The Face, pričom na obálke britskej Vogue sa objavila dovedna 24-krát.
Stále je tiež žiadaná na mólach ako jej kolegyne, modelky 90. rokov a z času na čas ju vídať na mólach počas Paris a Milan Fashion Weeku.
Kate Moss v súčasnosti vlastní modelingovú agentúru a na mólach sa nedávno objavila aj jej mladá dcéra. Spolu predvádzali počas Milan Fashion Weeku pre taliansku značku Fendi, v ktorej čele stojí dizajnér Kim Jones.
Kate navrhuje tiež kolekciu oblečenia pre značku Topshop a vo svete je známy aj jej parfém Kate Moss.
Preslávila sa tiež výrokom, ktorý raz povedala:" Nič nechutí tak dobre, ako sa cíti chudá ", hoci neskôr povedala moderátorke americkej televízie Megyn Kellyovej, že by to dnes nepovedala.
CHRISTY TURLINGTON
Mladučkú Christy Turlington objavil agent vyhľadávajúci pekné tváre na floridskej pláži pri vychádzke na koni a ponúkol jej prácu modelky vo všetkých kútoch sveta.
Nació en Danville (California)
V roku 2008 castingový agent James Scully uviedol, že Turlington je "najväčšia modelka všetkých čias". Dodal: "Každú modelku by ste mohli dodnes skombinovať do jednej osoby a oni by sa k sebe nepriblížili (prepáčte, dievčatá)." Jej tvárové rysy, ktoré sú až príliš dokonalé, z nej urobili maják pre kampane krásy, ktoré ju povýšili na jednu z najznámejších tvárí na svete.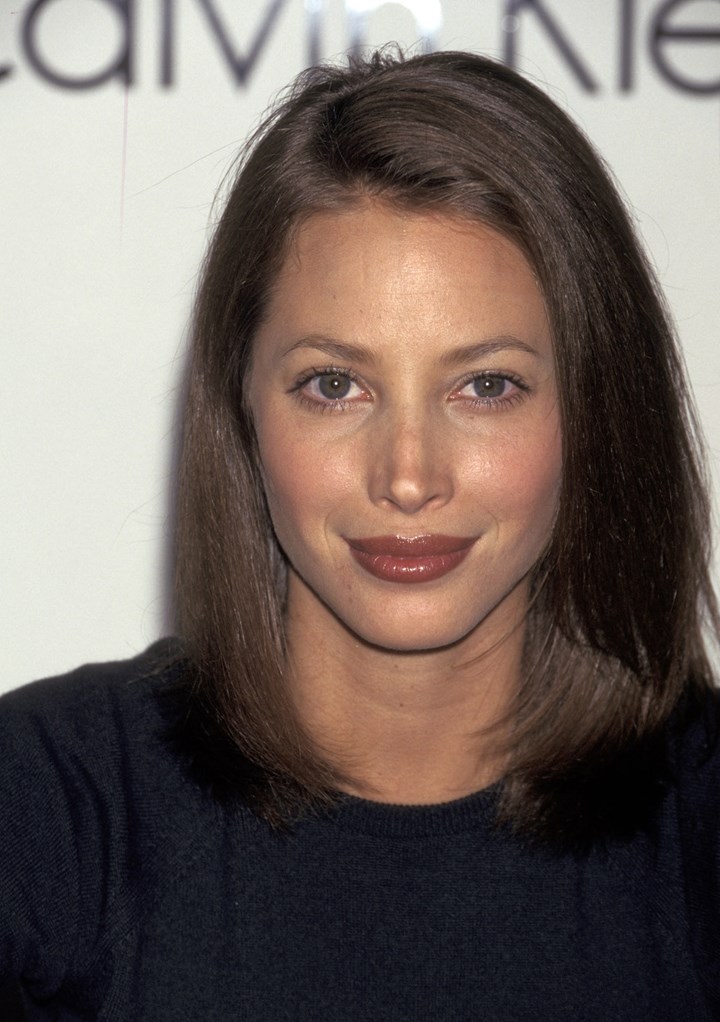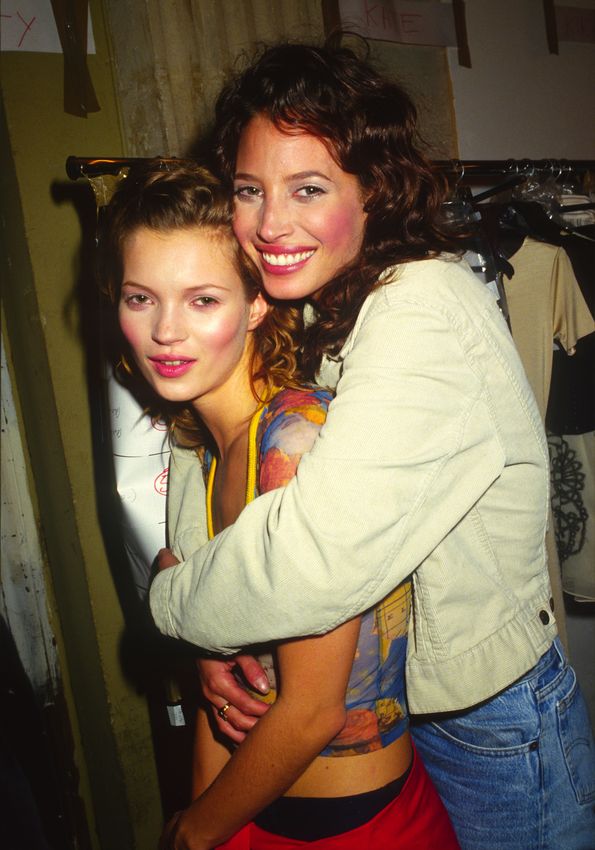 Americká supermodelka je dodnes súčasťou kampaní pre Calvina Kliena a Maybelline. Pózovala aj pre Chanel, Yves Saint Laurent, Marca Jacobsa, Donnu Karan, Pradu, Valentino, Versace, Louis Vuitton.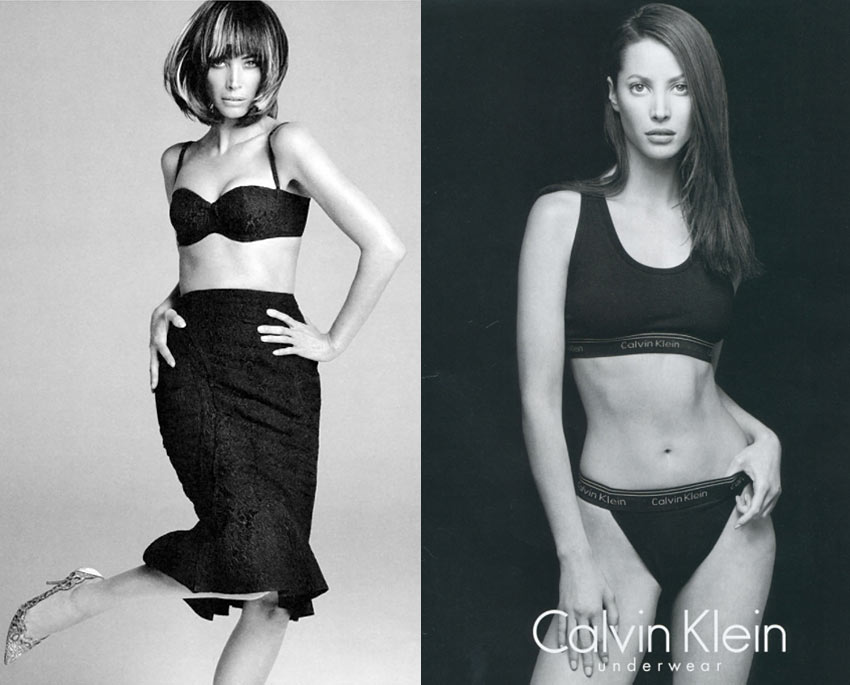 Christy Turlington (Photo by Ron Galella/WireImage)
Christy Turlington sa preslávila známou kampaňou pre značku Maybelline so sloganom Maybe she is born with it, maybe it´s Maybelline (Možno sa taká narodila, možno je to Maybelline). Počas svojej kariéry uzatvorila mnohomiliónové kontrakty, hviezdila dovedna na päťsto titulkách módnych magazínov a spolu s ostatnými kolegyňami si zahrala v slávnom videoklipe Georgea Michaela Freedom (po boku s Naomi Campbell, Lindou Evangelista, Cindy Crawford a Tatianou Patitz) .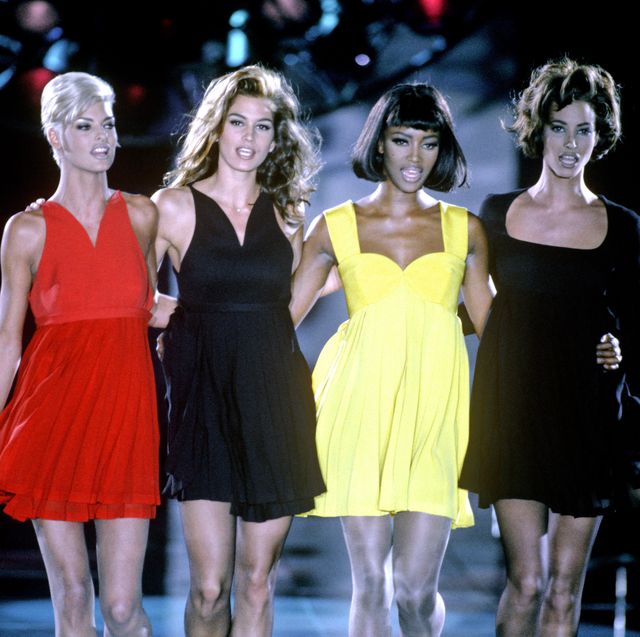 Vďaka svojej anjelskej tvári sa dokázala behom nasledujúcich rokov svojej kariéry dostať na titulné strany popredných módnych magazínov ako Cosmopolitan, Marie Claire, Elle, či Glamour. Najväčší úspech v kariére prišiel v roku 1988, kedy bolo jej meno po prvýkrát spojené s preslávenou značkou Calvin Klein. Ďalším úspechom bol výber medzi topmodelky rokov 90-tych v poslednom čísle magazínu Vogue v roku 1999.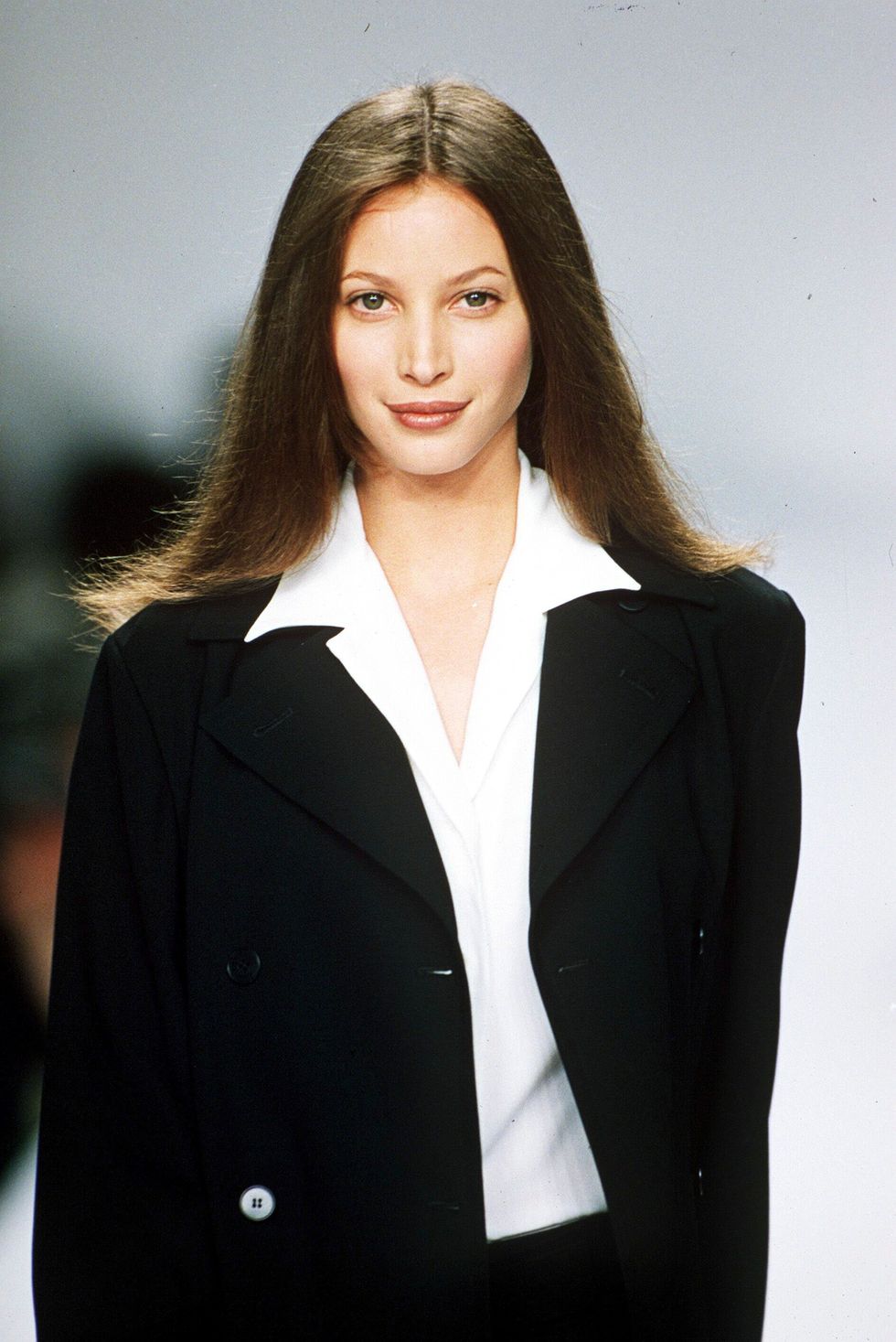 S Naomi Campbell pracovala Christy Turlington dosť často.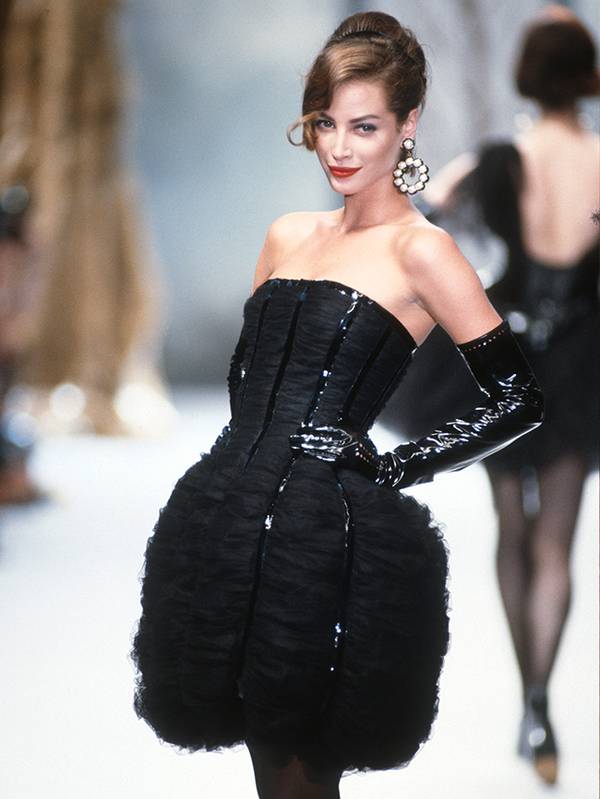 Jej vyvoleným sa stal herec Edward Burns slávny z filmu Zachrante vojaka Ryana. Bývalá ikona modelingu vychováva spolu s manželom dve deti. V roku 2010 založila neziskovku Every Mother Counts – Každá mamička sa počíta, ktorá sa zameriava na ochranu žien počas tehotenstva a pri pôrode. Turlington sa tejto problematike venuje dlhodobo, dokonca režírovala dokumentárne filmy, ktoré odzrkadľovali neľahký život obdobia tehotenstva žien v Tanzánii, Bangladéži a Guatemale.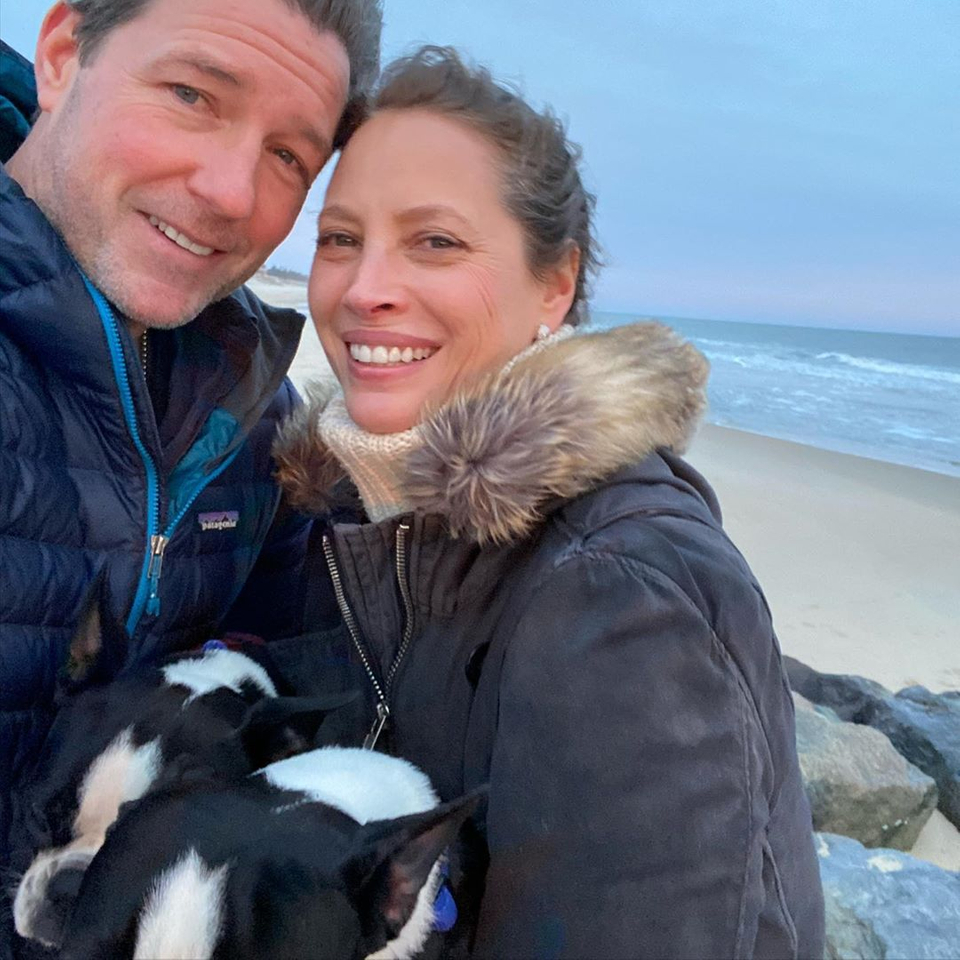 Zdroj: instagram/cturlington
Vyznáva ayurvedu a krásne telo si uchováva cvičením jógy.
obrázky: © pinterest, getty images, Linda Evangelista, Claudia Schiffer, Naomi Campbell, Ellen von Umwerth, Ron Galella/WireImage, Patrick McMullan/Getty Images, Julio Donoso/Getty Images, londonnewstime. com, Vogue, Peter Lindberg
Prvú časť článku čítajte na tomto blogu v histórii. Sledujte Facebook stránku: Mya Mirell Fashionista a Instagram: mya_mirell .