Pripravte sa na dovolenku so sezónou plaviek VERSACE La Vacanza 2021
Je to už nejaký čas, čo si ktokoľvek z nás mohol užiť dovolenku kvôli pandémii COVID-19 a cestovným obmedzeniam, ale s talianskou značkou Versace smerujeme v novej plavkovej kampani La Vacanza 2021 na slnečné morské pobrežie.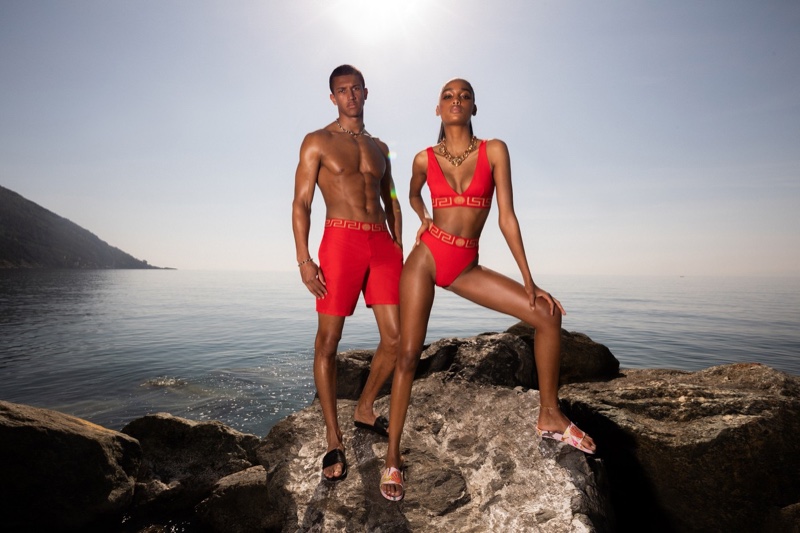 Taliansky módny dom Versace sa pripravuje na dovolenkovú sezónu 2021, ktorá by mohla byť tentokrát v optimistickejšom výhľade. Šťastím a radosťou oplývajúca letná kampaň luxusnej značky vás prepraví priamo na pláž. Okrúhle 30-te narodeniny v tejtO kolekcii pre sezónu Jar / Leto 2021 oslávila aj instagramová hviezda a modelka Emily Ratajkovski.
Oceánske potlače a žiarivé farby vynímajúce sa na malebnom pozadí talianskej Ligúrie, to je dovolenková sezóna najnovšej VERSACE kampane plaviek La Vacanza 2021. Modely letnej kolekcie talianskej luxusnej značky dizajnérky Donatella Versace hýria farbami a morskými prvkami.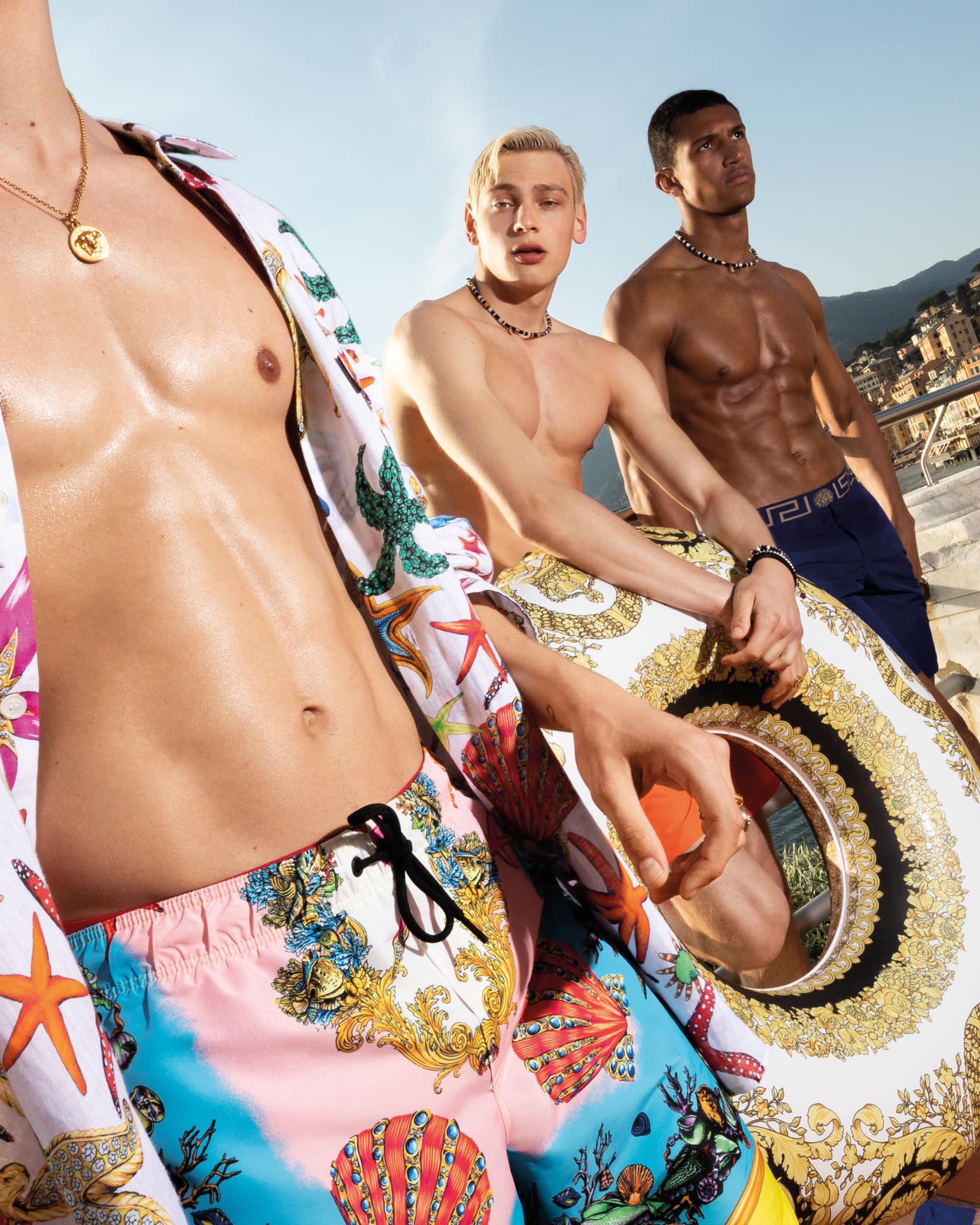 Kampaň nasnímaná v Ligúrii na pozadí krištáľovo čistej vody a modrej oblohy zachytáva odvážnu a farebnú estetiku Versace a núti nás snívať o snovom prímorskom výbežku.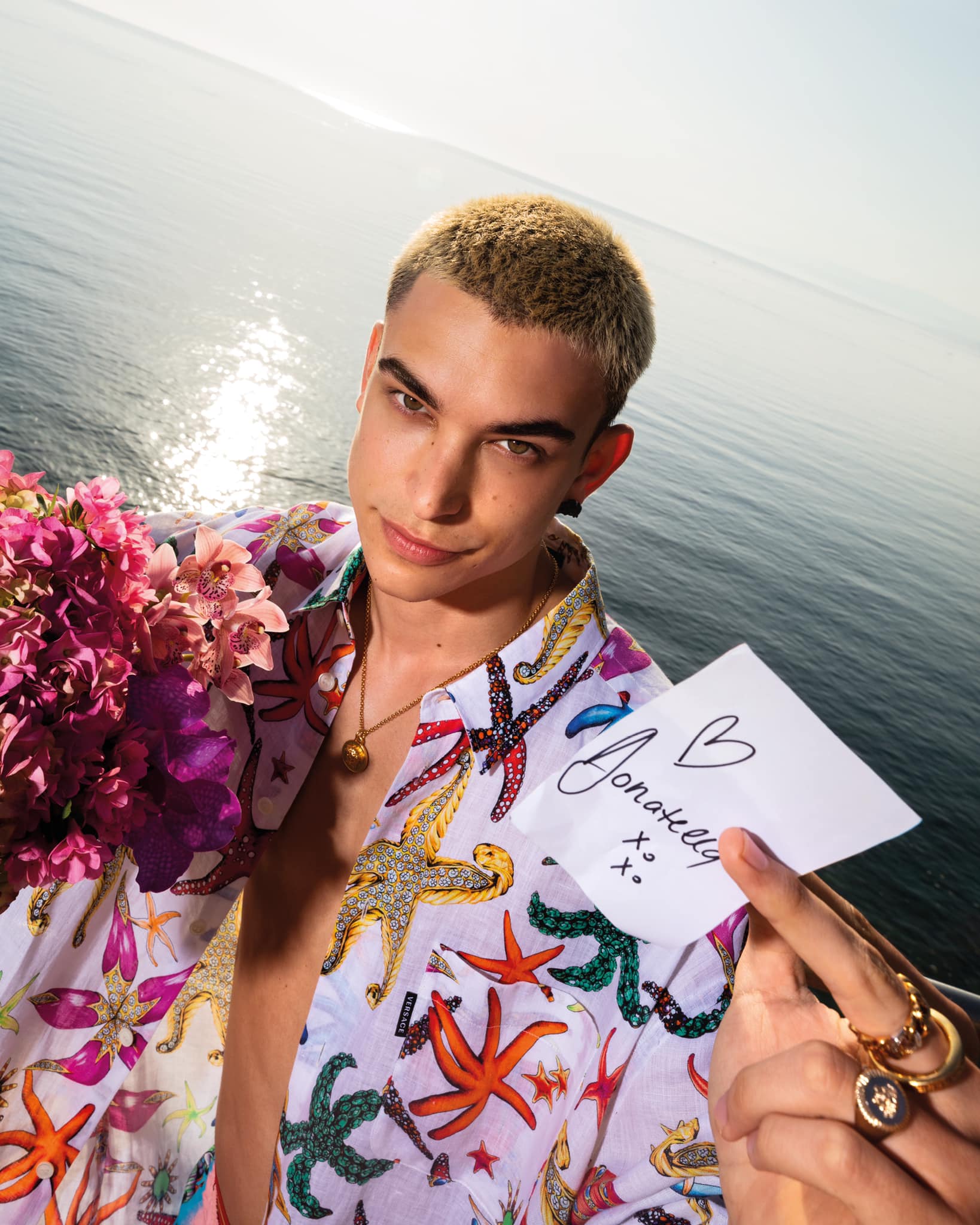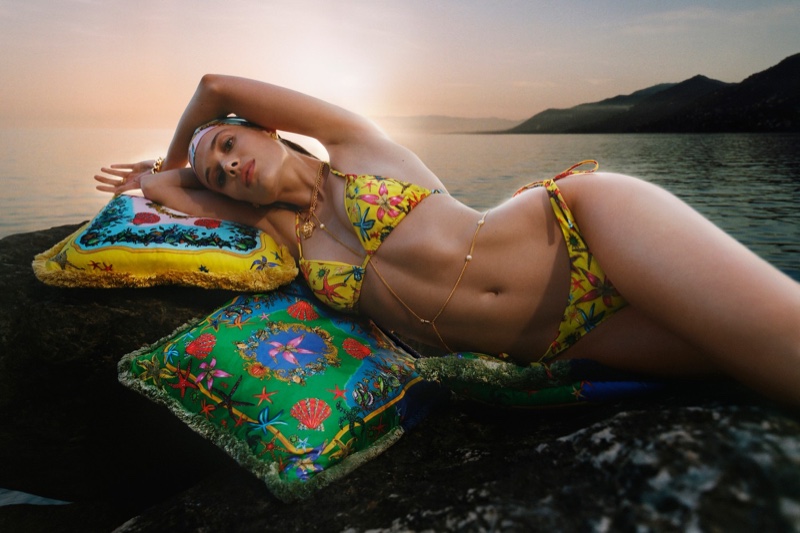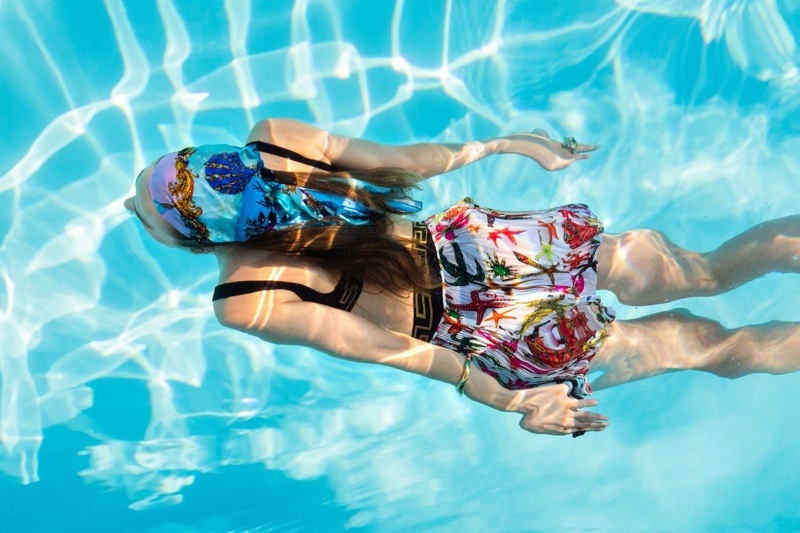 "Úprimné chvíle Versace dovolenky 2021 predstavujú modelky pobozkané slnkom v idilickej talianskej lokalite a ikonickú letnú módu v očarujúcich prímorských polohách. Nová kolekcia letných plaviek, ktorá je hravá a optimistická, dúfa, že túto dovolenkovú sezónu rozšíri Versace trochu lesku, " zdieľa svoje túžobné želanie talianska značka.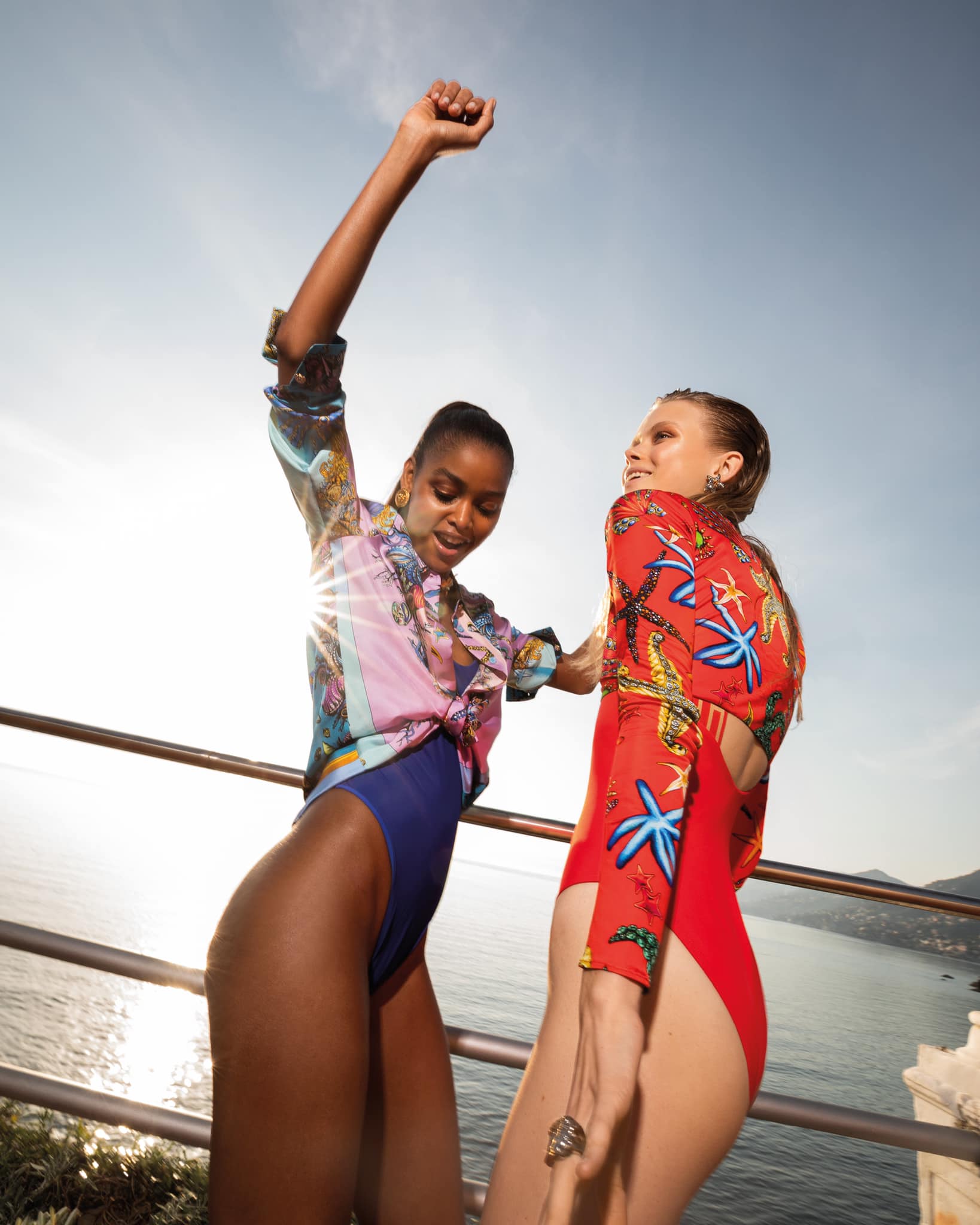 Modelka Emily Ratajkowski oslávila v letnej kolekcii Versace 2021 svoje okrúhle 30-te narodeniny. Oranžová verzia morskej mušľovej venuše jej skvostnej postave náramne pristala.
Outfit Emily Ratajkovski pochádza z Versace kolekcie pre sezónu Jar / Leto 2021 – článok o tejto kolekcii s názvom Highlighty z Milan Fashion Weeku – Milan Phygital Fashion Week, znovuoživenie talianskej módnej scény, Jar / Leto 2021, časť II. čítajte na blogu v histórii.
Versace – kolekcia Jar / Leto 2021, Milan Fashion Week, Milan Phygital Fashion Week
PLAVKOVÁ LETNÁ KOLEKCIA VERSACE LA VACANZA 2021
Okrem plavkových modelov pripravila stylistka Allegra Versace aj potlačené šatky a plážové oblečenie so šperkami v nádherných kompozíciách.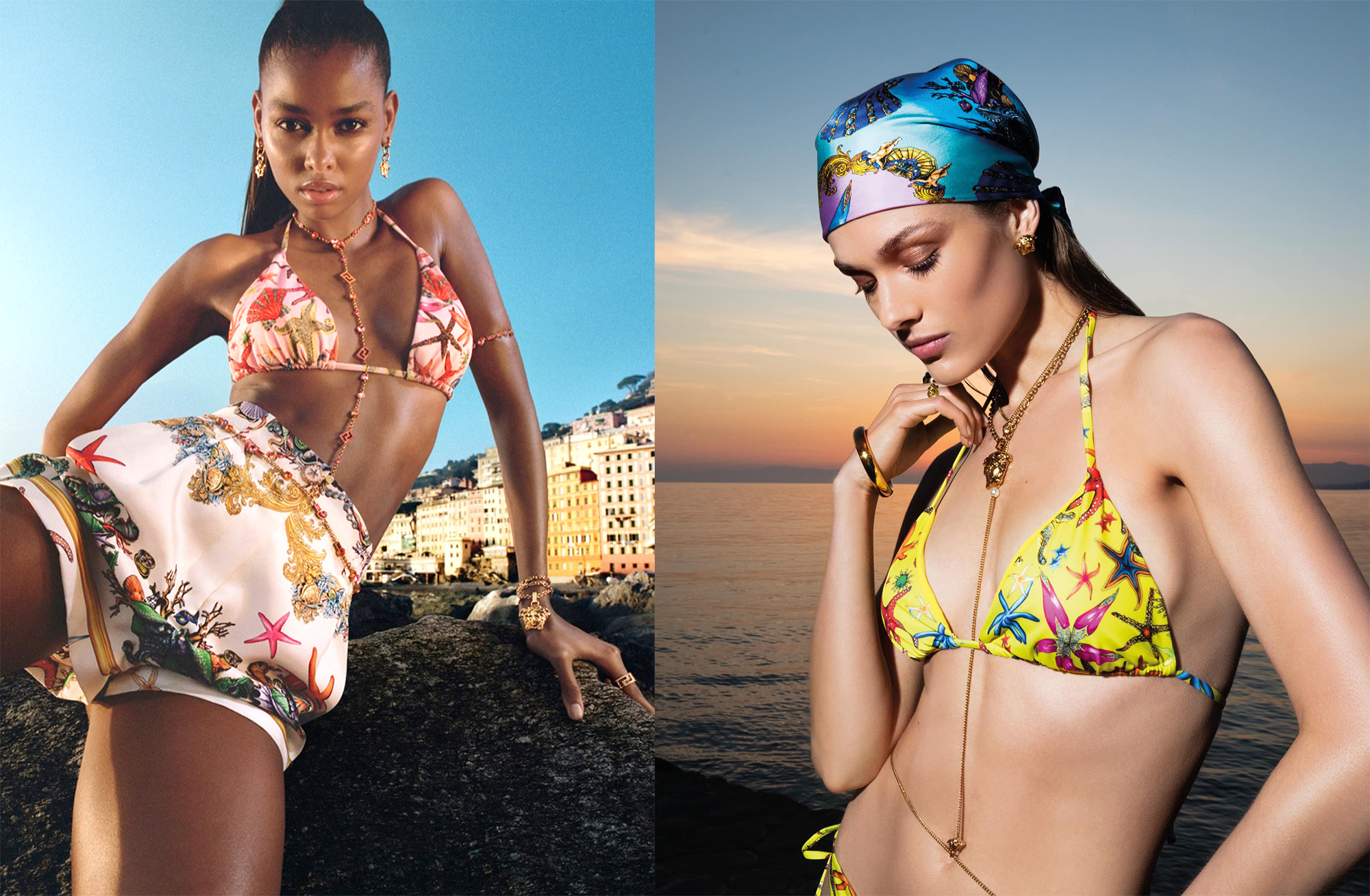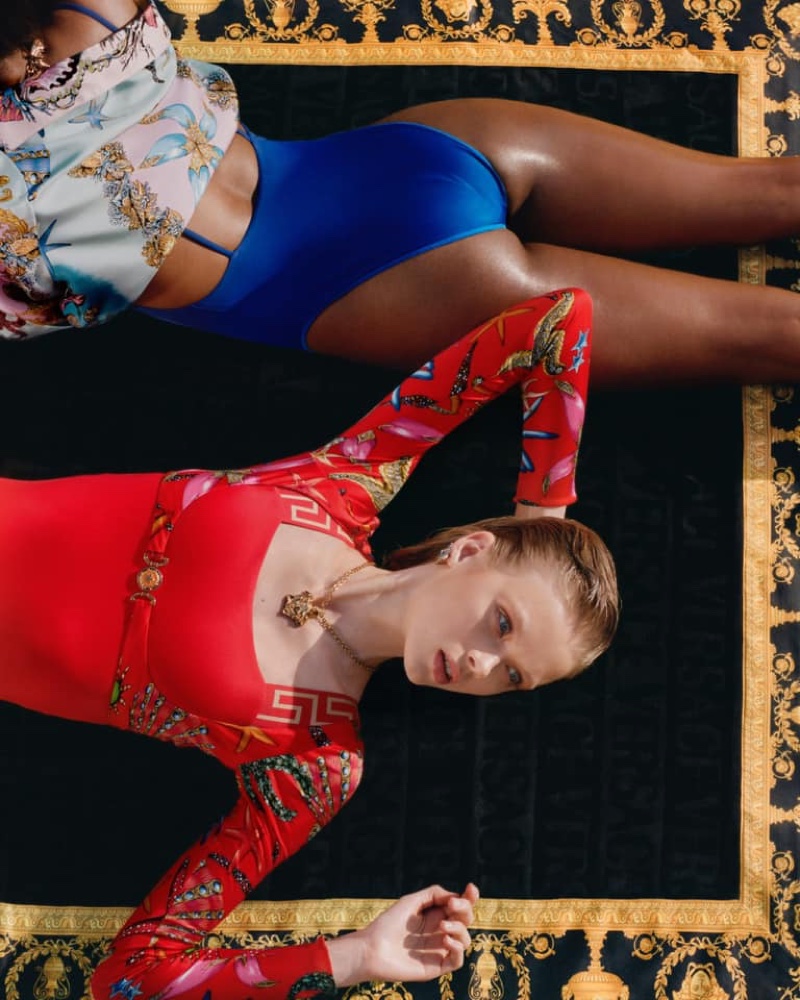 Letná kolekcia Versace La Vacanza 2021 obsahuje všetko od plaviek a hodvábnych košieľ až po plážové doplnky, ako sú cestovné tašky a osušky k bazénu. Táto kolekcia je ideálna pre tých, ktorí chcú pridať doplnky k letným outfitom a zosúladiť svoje letné plavkové prvky.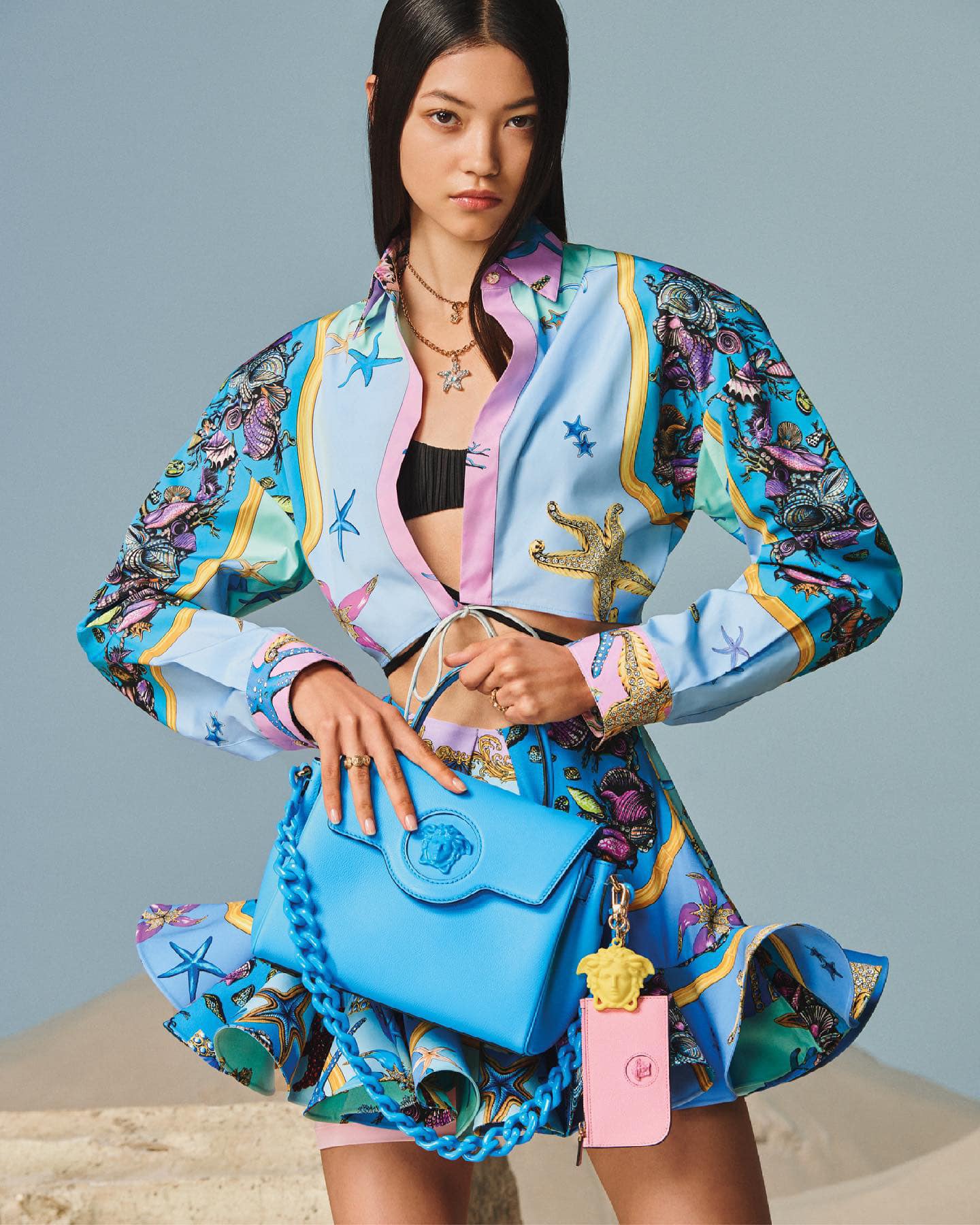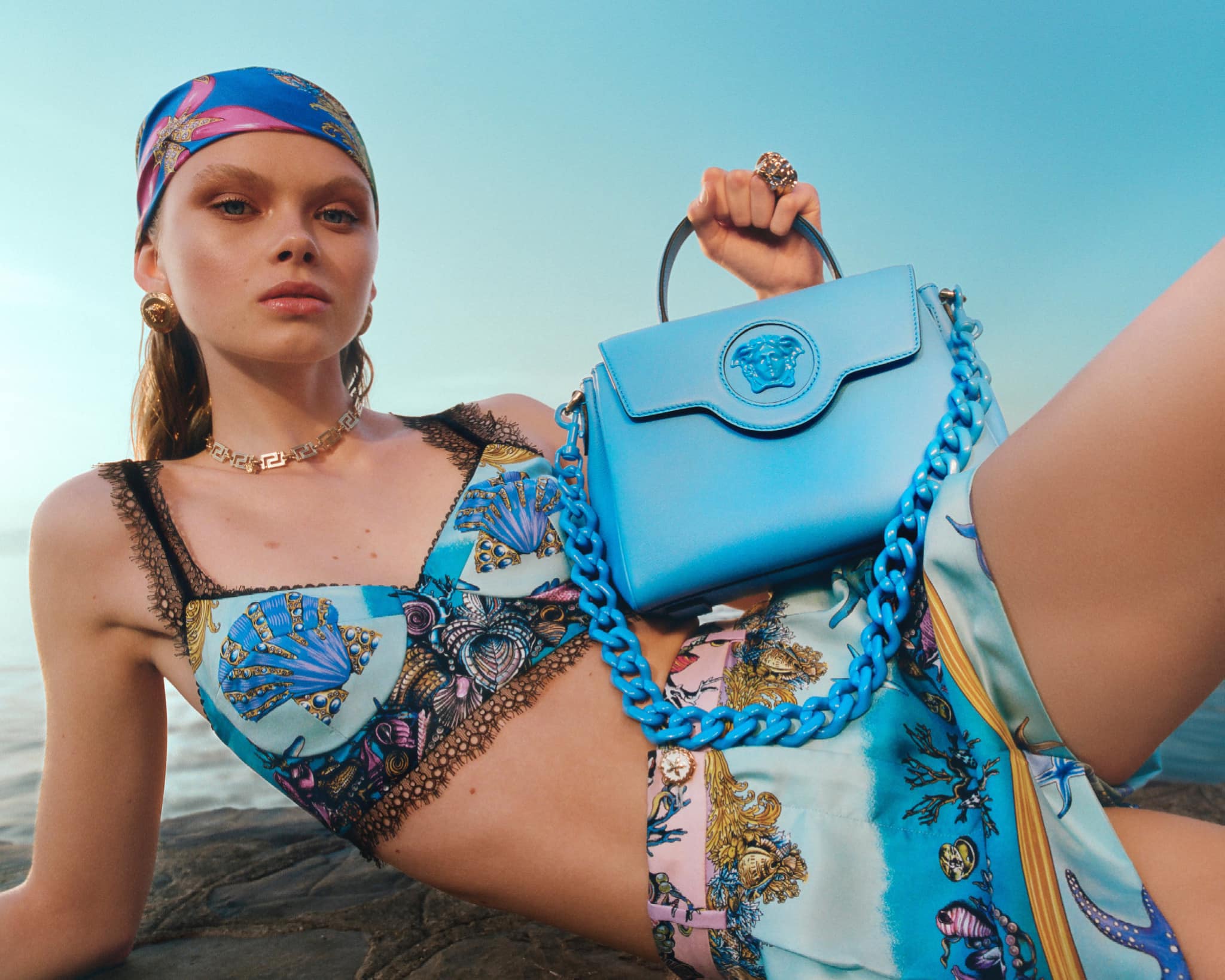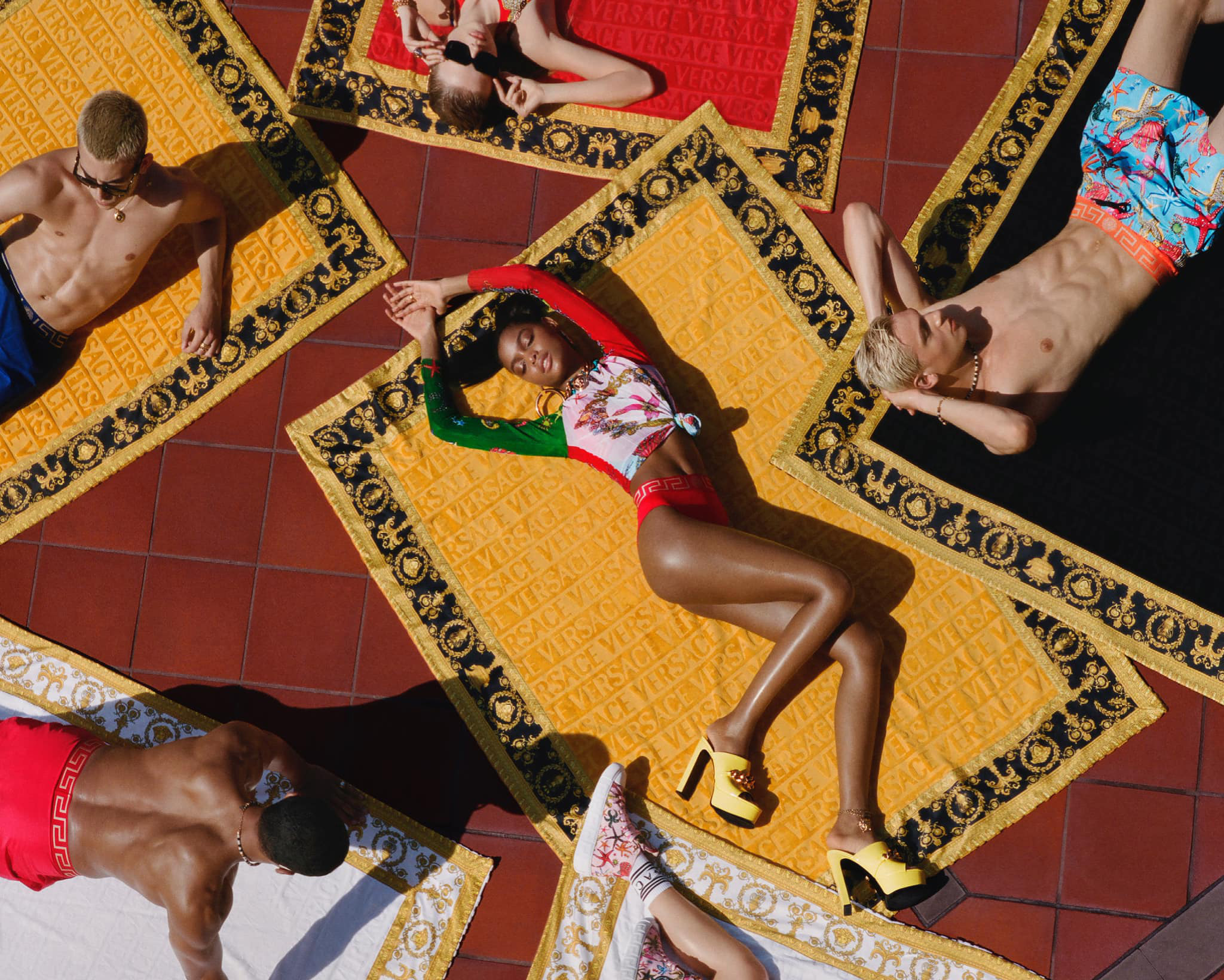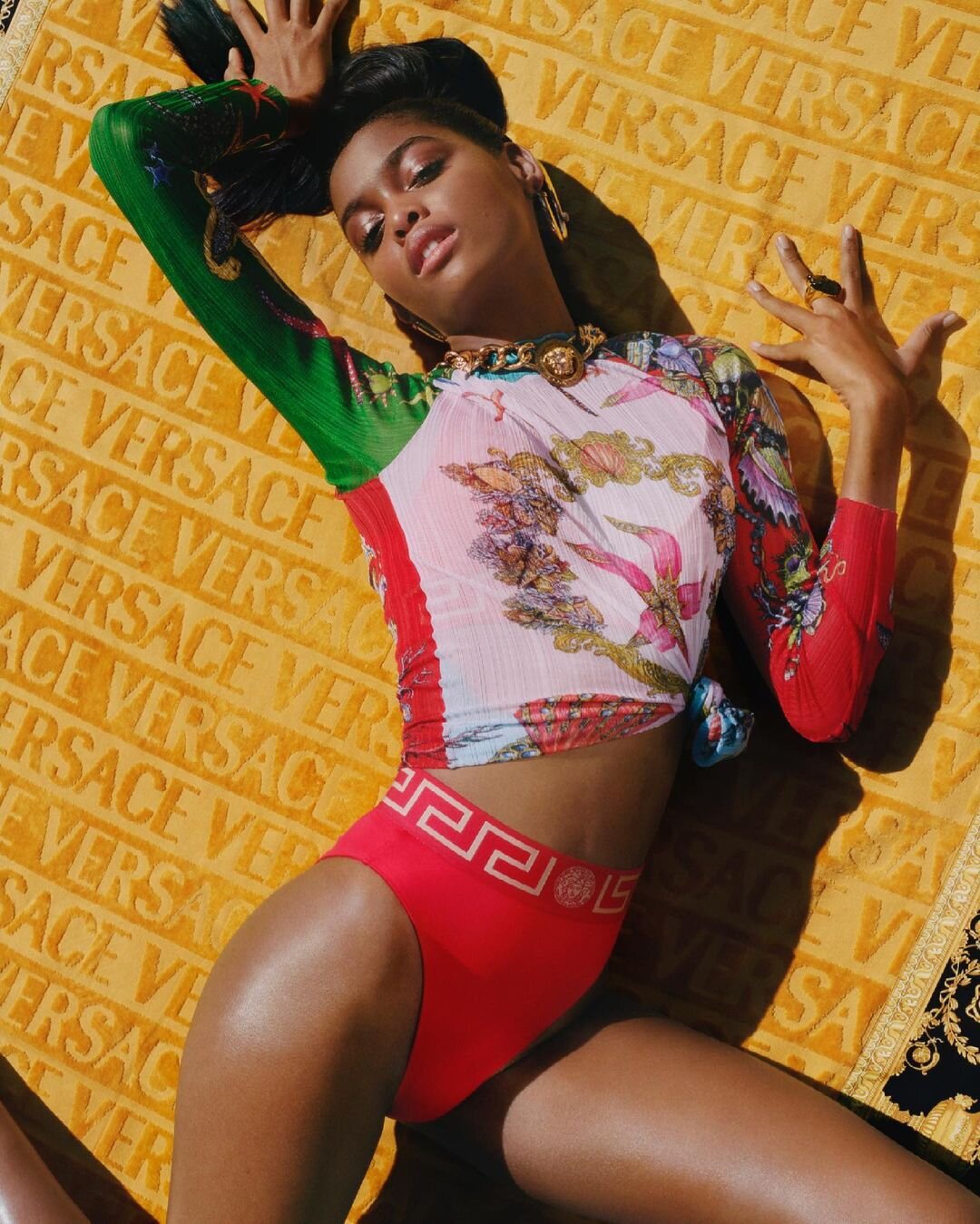 Versace podpisový motív greca je samozrejme všade prítomný aj v tejto kolekcii.
Na snímkach nasiaknutých slnkom, ktoré zachytila ​​Camille Summers-Valli, sa objavujú modelky Blésnya Minher, Evie Harris a Rozanne Verduin. Herecké obsadenie z mužských modelov dopĺňajú aj Loic Namigandet, Lucas Barski a Simone Bricchi.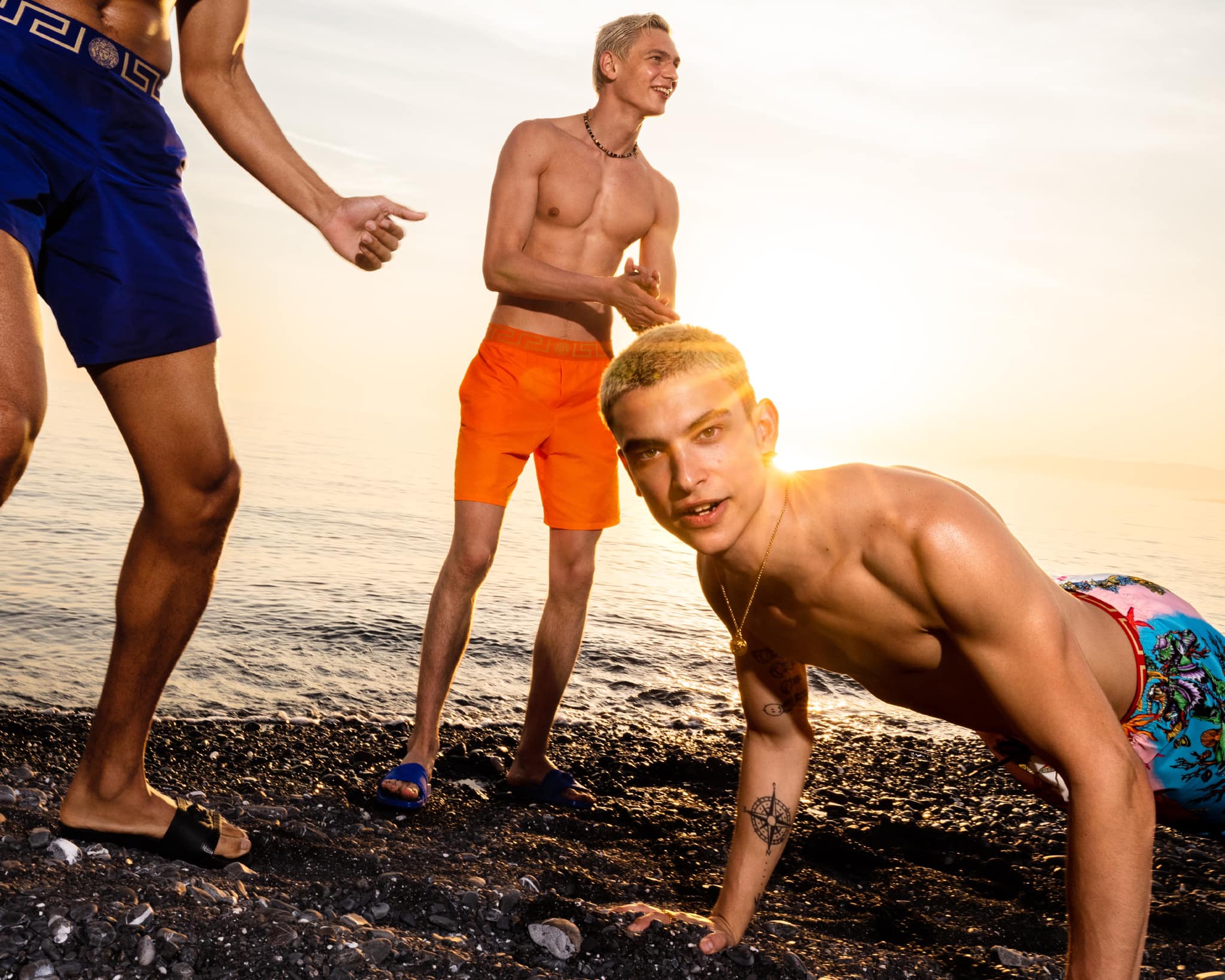 V oblasti krásy, beauty stylingu spolupracoval pri tvorbe kampane Versace La Vacanza 2021 kaderník Patti Bussa, ktorý modelkám vyčaril úhľadné kadere prevažne v mokrom štýle.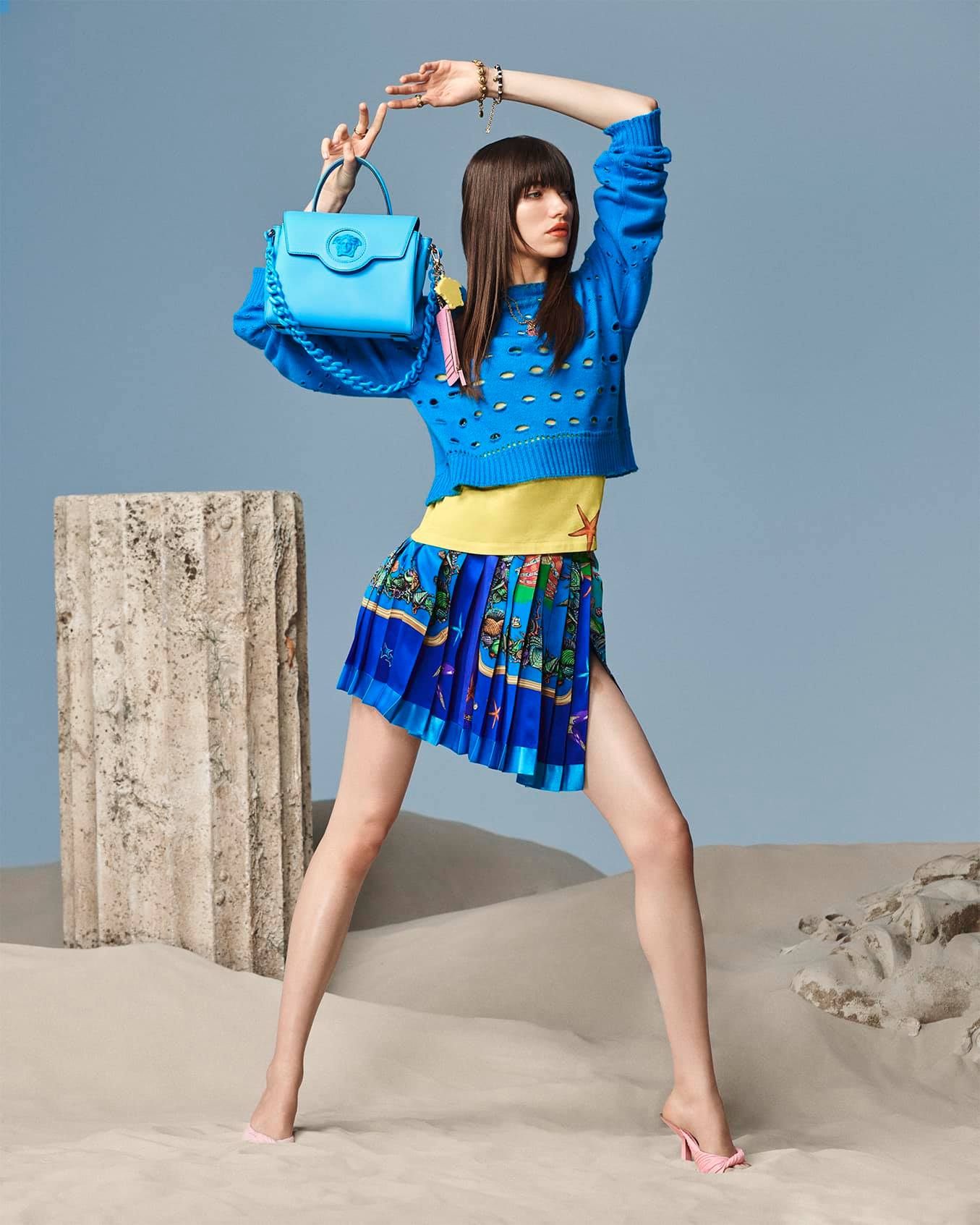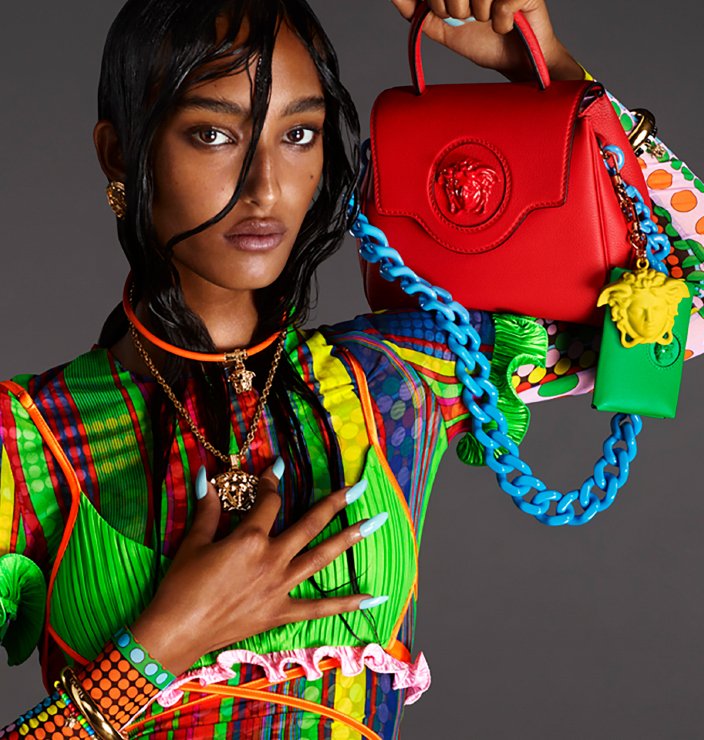 Vizážista Luca Cianciolo dodal modelkám svieži letný vzhľad pobozkaný slnkom.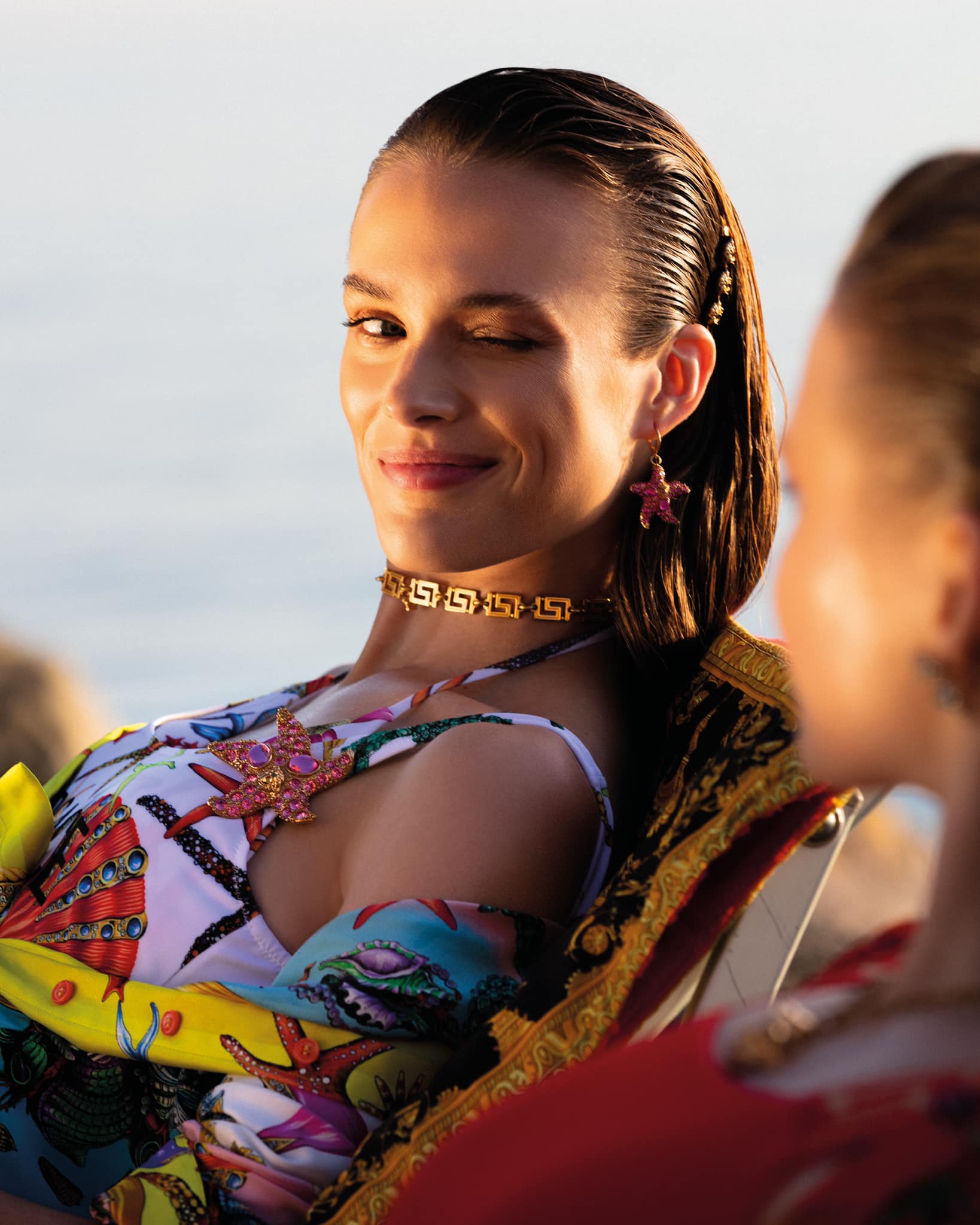 "Týmto natáčaním som chcela vytvoriť niečo zábavné, čo vystihuje ducha dovolenky." Cestovanie nám všetkým chýba. Chýba nám vzrušenie z toho, že sme niekde inde, zo stretnutí s priateľmi a zdieľania zážitkov. Tieto obrázky hovoria o užívaní si života a pocite voľnosti. Zahŕňajú letný pocit nekonečných možností, "uviedla dizajnérka Donatella Versace o letnej kolekcii plavok La Vacanza 2021.
Spolu so šťavnatými fotografiami sviežich modelov najnovšej plavkovej kampane VERSACE La Vacanza 2021 sa modelky objavia aj v krátkom filme, v ktorom sa podelia o to, ako strávili leto.
A to bude dúfajme, túto sezónu prežité v optimistickejšom móde a s pozitívnym výhľadom do budúcnosti.
zdroj obrázkov: Versace
Ďalšie články o Versace letnej kolekcii 2021 čítajte v pokračovaní na tomto blogu. Sledujte Facebook stránku: Mya Mirell Fashionista a Instagram: mya_mirell .