Rozbora Couture – Richard Rozbora – Vienna Fashion Week, 16. september 2018
Slovenský módny návrhár tvoriaci pod značkou Rozbora Couture predstavil svoju najnovšiu kolekciu na prehliadkovom móle vo Viedni počas Vienna Fashion Weeku 2018, ktorá sa konala v muzeálnej štvrti Museums Quartier. Viedenský týždeň módy predstavil niekoľko značiek a medzi nimi aj v zahraničí známeho slovenského módneho návrhára Richarda Rozboru. Video z prehliadky, ktoré som pre vás natočila si môžete pozrieť na mojom youtube kanáli mya mirell a na facebook stránke Mya Mirell Fashionista tu: https://www.youtube.com/watch?v=2hpD1sUgsdk
Rodinná značka Rozbora Couture nie je na módnom poli žiadnym nováčikom. Na prestížnom medzinárodnom podujatí MQ Vienna Fashion Weeku je dobre etablovaná a svoju kolekciu uviedla už po šiestykrát. Módna značka sa vyznačuje profesionalitou, vysokou kvalitou, originalitou, eleganciou, zaujímavými nositeľnými modelmi a preto je na tomto prestížnom módnom podujatí žiadaná. Svoju najnovšiu kolekciu pre rok 2019 predstavil 16. septembra o 20 hodine módny návrhár s medzinárodným kreditom a skúsenosťami Richard Rozbora. A ako to prebiehalo, som sa bola pozrieť aj ja a prinášam Vám módny report.
MÓDNA SHOW
Publikum nabité významnými hosťami, novinármi, fotografmi a blogermi zo zahraničia a zo Slovenska bolo plné očakávaní. Keď svetlá zhasli, vtedy to prišlo. Richard Rozbora uviedol svoju kolekciu pre rok 2019 skutočne s bravúrnym bombastickým nástupom. Modelky za zvuku krásnej hudby s gráciou rozbalili módnu show, ktorá dala Vienna Fashion Weeku poriadne grády. Ostatne pozrite si video z prehliadky. Obecenstvo pomaly ani nedýchalo. Hudba a
dokonale zvládnutá choreografia s profesionálnym predvedením modelov krásnymi modelkami, nechali dokonale vyniknúť najnovšiu kolekciu Richarda Rozboru. A o to celé šlo a dielo sa podarilo. Na móle sa raz za radom dynamicky blysli a nádherne vlnili vo svetle reflektorov šaty, sukne a prekrásne dlhé plášte. Mohli ste obdivovať slušivé nohavicové kostýmy, sukňové kostýmy s blúzkami a pulóvrami. Módna show s predvedenými modelmi bolo dokonale zvládnuté Richardové módne predstavenie. Profesionálne fotografie vyhotovil fotograf Thomas Lerch.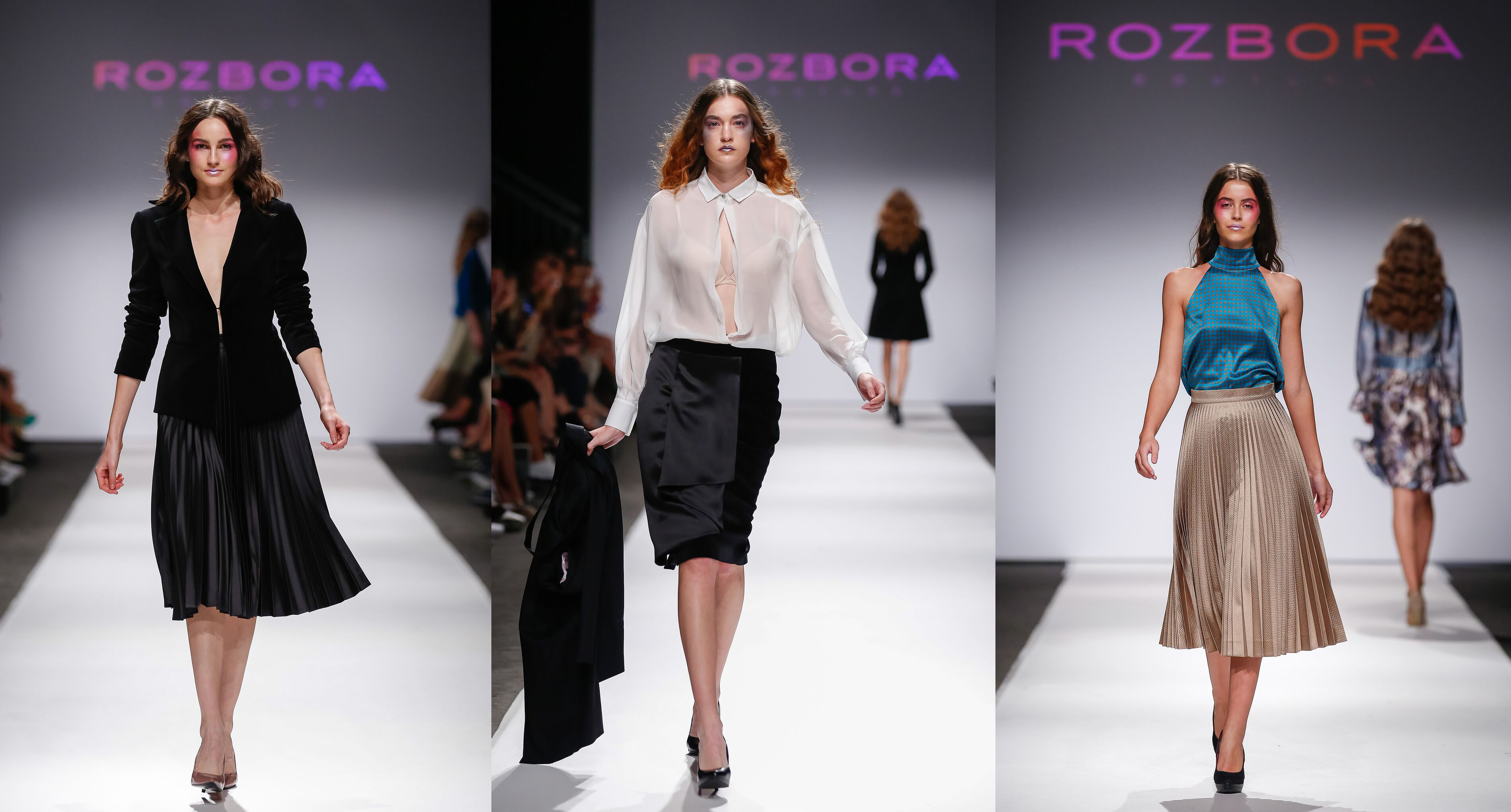 Rozbora Couture – Vienna Fashion Week, 16. september 2018, foto: Thomas Lerch
Všetko spolu ladilo, hudba, tempo, dynamika, grácia predvedenia, make-up a hairstyling modeliek a podčiarklo Richardov zámer a snaženie. Richard pracoval na kolekcii poctivo a bez časových strát, aby všetko včas stihol niekoľko mesiacov a toto snaženie sa naozaj vyplatilo. Ostatne ako vždy. Módny návrhár Richard Rozbora je známy svojím precíznym prístupom, kvalitou prevedenia modelov, osobným výberom a návrhom materiálov, manažovaním a pragmatickým uvažovaním. A preto sa mu jeho snaženie vypláca. Je uznávaným návrhárom nielen u nás na Slovensku, ale aj v zahraničí. Návrhárovi však zároveň nechýba skromnosť, charizma a vystupovanie.
Keď sa na móle zjavila modelka v nádherných dlhých šatách s dlhým plášťom, ktoré predviedla s noblesou ladne sa vlniac po móle, prišlo vyvrcholenie celého večera. Obecenstvo mohlo na modelke v tomto modeli oči nechať, fotoaparáty cvakali o sto šesť. Kolekcia pre rok 2019 bude teda milé dámy skutočne zaujímavá a nádherne ženská, čo poviete? V predaji ju nájdete v ponuke po Novom roku. Sledujte preto stránku Rozbora na facebooku, kde sa vždy dozviete najnovšie novinky od tejto značky.
Ak ste si doposiaľ mysleli, že sa Vám možno nohavicové kostýmy nehodia, pri pohľade na tento model zrejme zmeníte názor. Elegancia a jemná krásna farebnosť dali plne vyniknúť ženskosti nohavicových kostýmov, v ktorých dokáže byť dáma aj takto očarujúco krásna.
Nápadité, profesionálne prepracované modely v atraktívnom dizajne ako stvorené pre moderné, aktívne, sebavedomé ženy bez vekového obmedzenia publikum doslova uchvátili. Richard Rozbora bol na záver módnej show odmenený búrlivým potleskom. Ja som sa na konci prehliadky spýtala mladých približne 20-ročných slečien z rôznych kútov sveta, ako sa im kolekcia páčila a s nadšením mi uviedli niektoré kúsky, ktoré zaujali aj ich okolie a boli očarené najmä dlhými šatami a tým najladnejším modelom na záver.
Očarujúca prehliadka najnovšej kolekcie zaujala aj zahraničné médiá. Módna značka Rozbora Couture obdržala na konci búrlivý aplauz publika. Video si môžete pozrieť na mojej facebook stránke Mya Mirell Fashionista. Taktiež tam nájdete aj video z backstage – zo zákulisia a príprav modeliek a celej módnej show a ďalšie fotografie.
Profesionálni fotografi nastúpení na konci móla mali plné ruky práce, aby zachytili tieto skvostné prehliadkové momenty.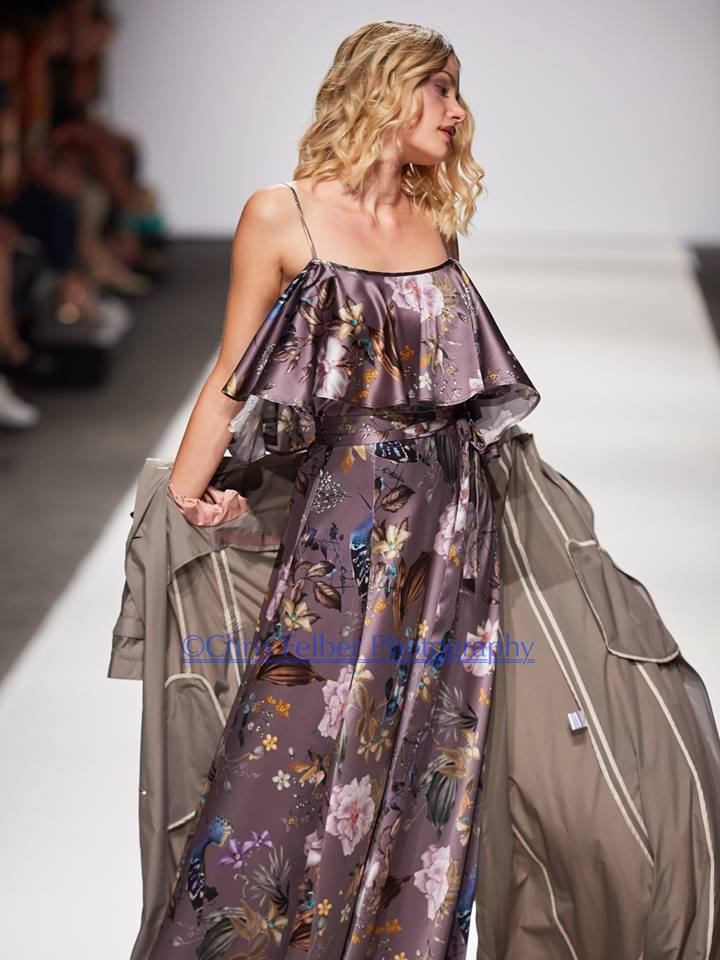 Foto: Chris Felber photography
KOLEKCIA
Štýl kolekcie sa nesie v zmysle elegantnej mestskej módy. Výnimočnosť módnych kolekcií návrhára Richarda Rozboru spočíva aj v tom, že vyzdvihujú prirodzenosť ženského pôvabu a zároveň kúzlo osobnosti. Tie dámy, ktoré už poznajú tvorbu tejto značky, oceňujú najmä nositeľnosť, mestskú eleganciu, kombinovateľnosť a profesionálne prepracovanie modelov. Modely z kolekcie pre rok 2019 sú zamerané na ženskú eleganciu, ktorá je pohodlná a venovaná ženám rôznych vekových kategórií.
Kolekcia pre rok 2019 sa vyznačuje čistými prepracovanými líniami modelov, dôrazom na detail a vysokou kvalitou materiálov ako žakár, satén, zamat, tvíd a merino vlna. Nechýbajú ani kabáty na zimnú sezónu, obľúbené pulóvre a pulóvrové šaty, blúzky, saká, všetko dobre kombinovateľné navzájom a pohodlné zároveň, z príjemných materiálov a určené aj na bežné nosenie.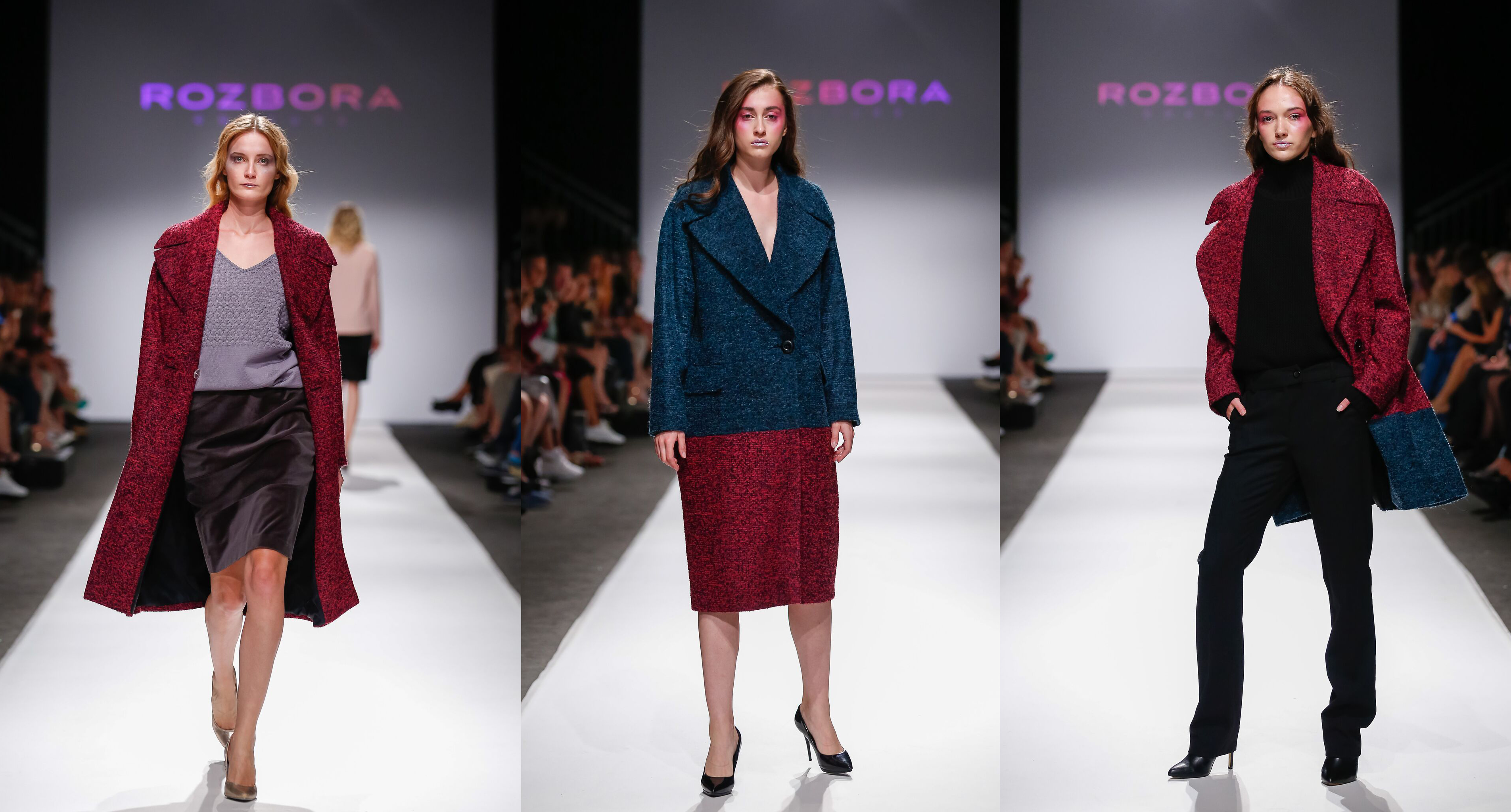 Rozbora Couture – Vienna Fashion Week, 16. september 2018, foto: Thomas Lerch
Na zimu dámy isto ocenia teplé a komfortné kabáty, ktoré sú zároveň elegantné.
Moje fotografie z prehliadky a zo zákulisia si môžete pozrieť aj na facebook stránke Mya Mirell Fashionista v albume Rozbora Couture – Vienna Fashion Week, september 2018, tiež na instagrame mya_mirell.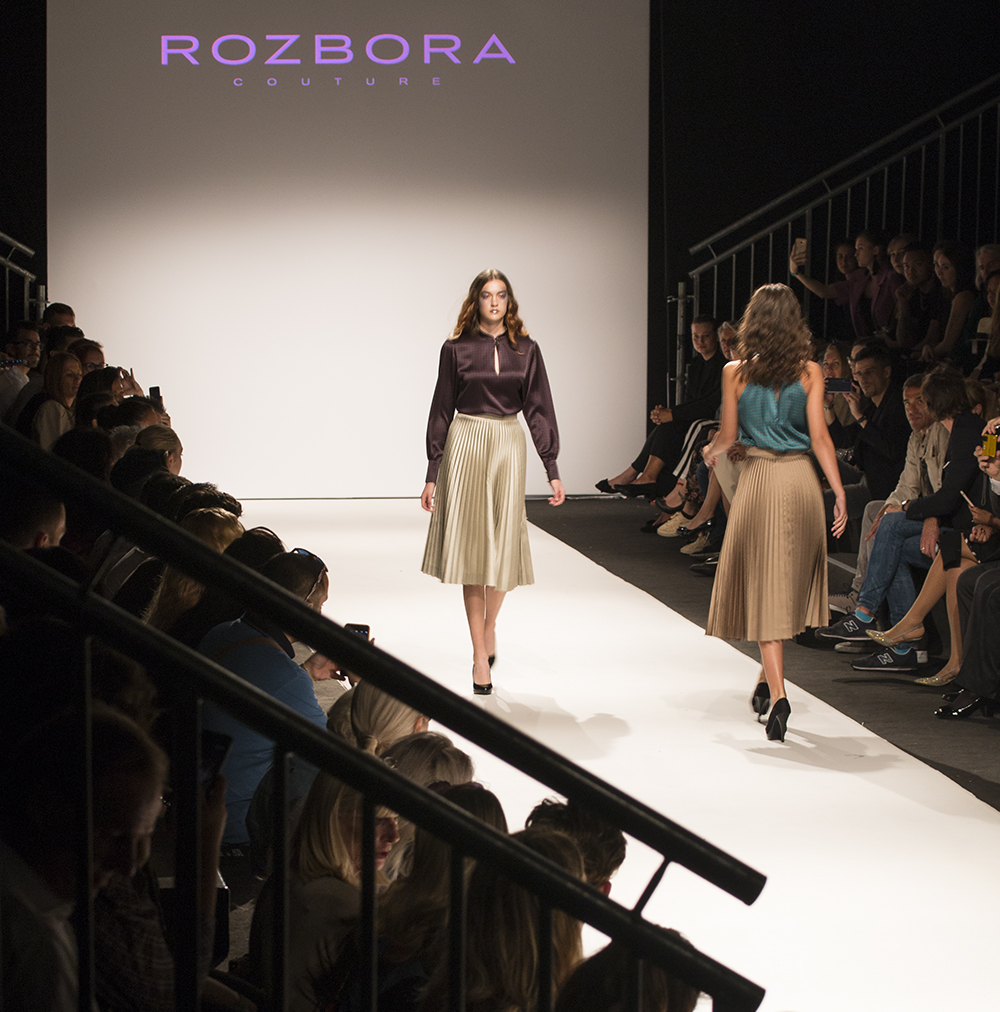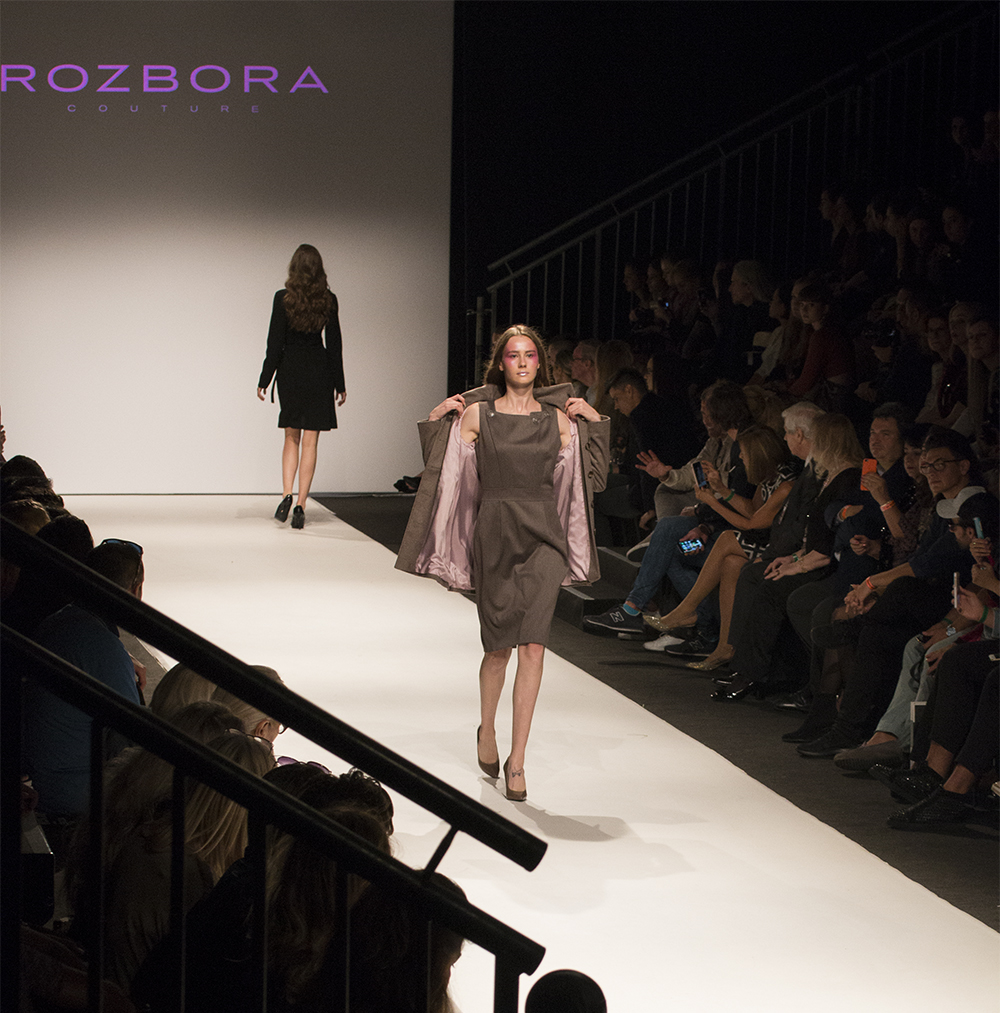 Modely z kolekcie 2019 sú opäť nositeľné s patričnou dávkou elegancie, zmyselnosti, podčiarkujú ženskosť, nechýba im jemná dávka extravagancie a stavajú na vzájomnej kombinovateľnosti.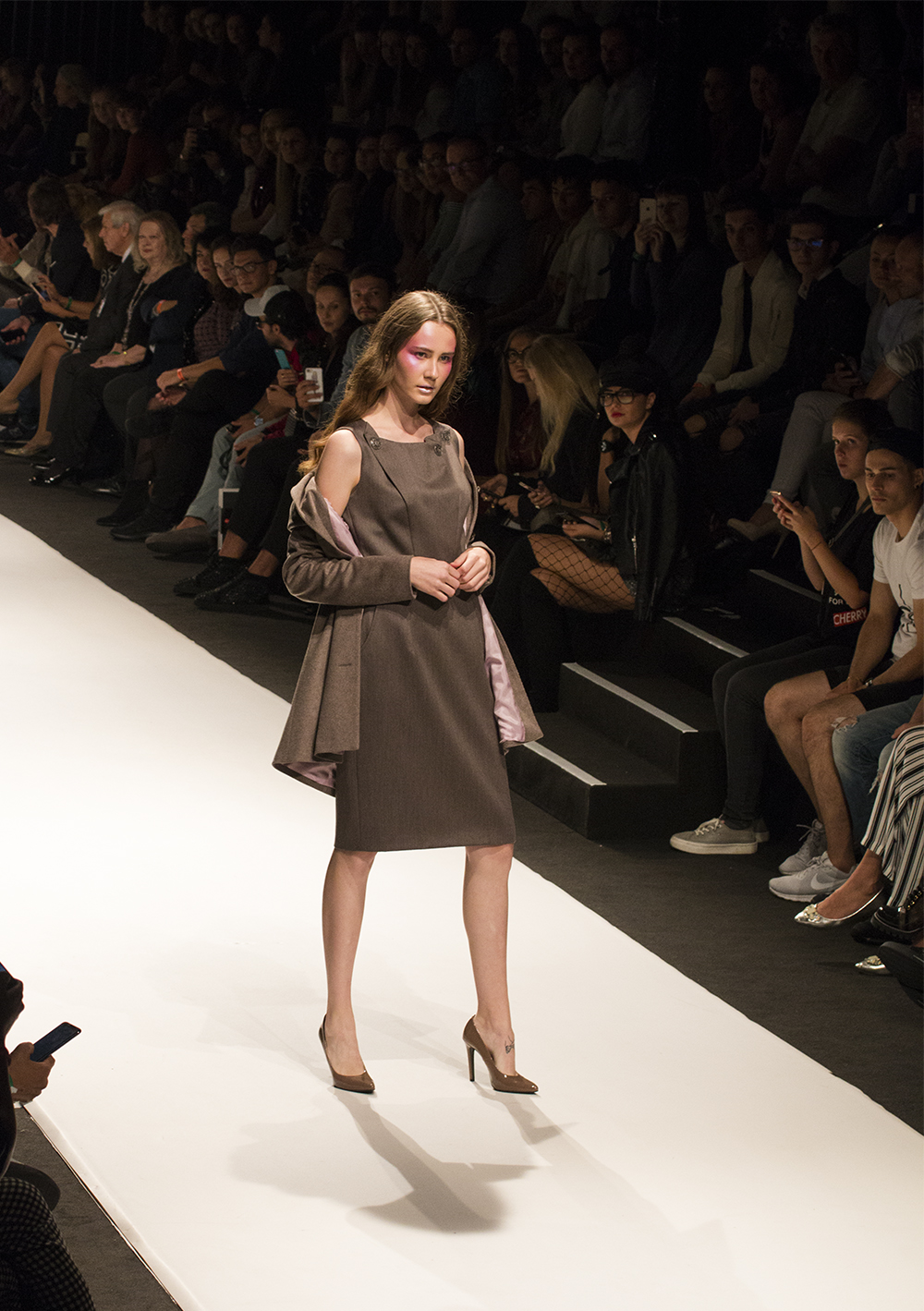 Módnu značku Rozbora Couture charakterizuje ženská elegantná pohodlná móda a je vyhľadávaná ženami rôznych vekových kategórií, ktoré si ju už stihli obľúbiť.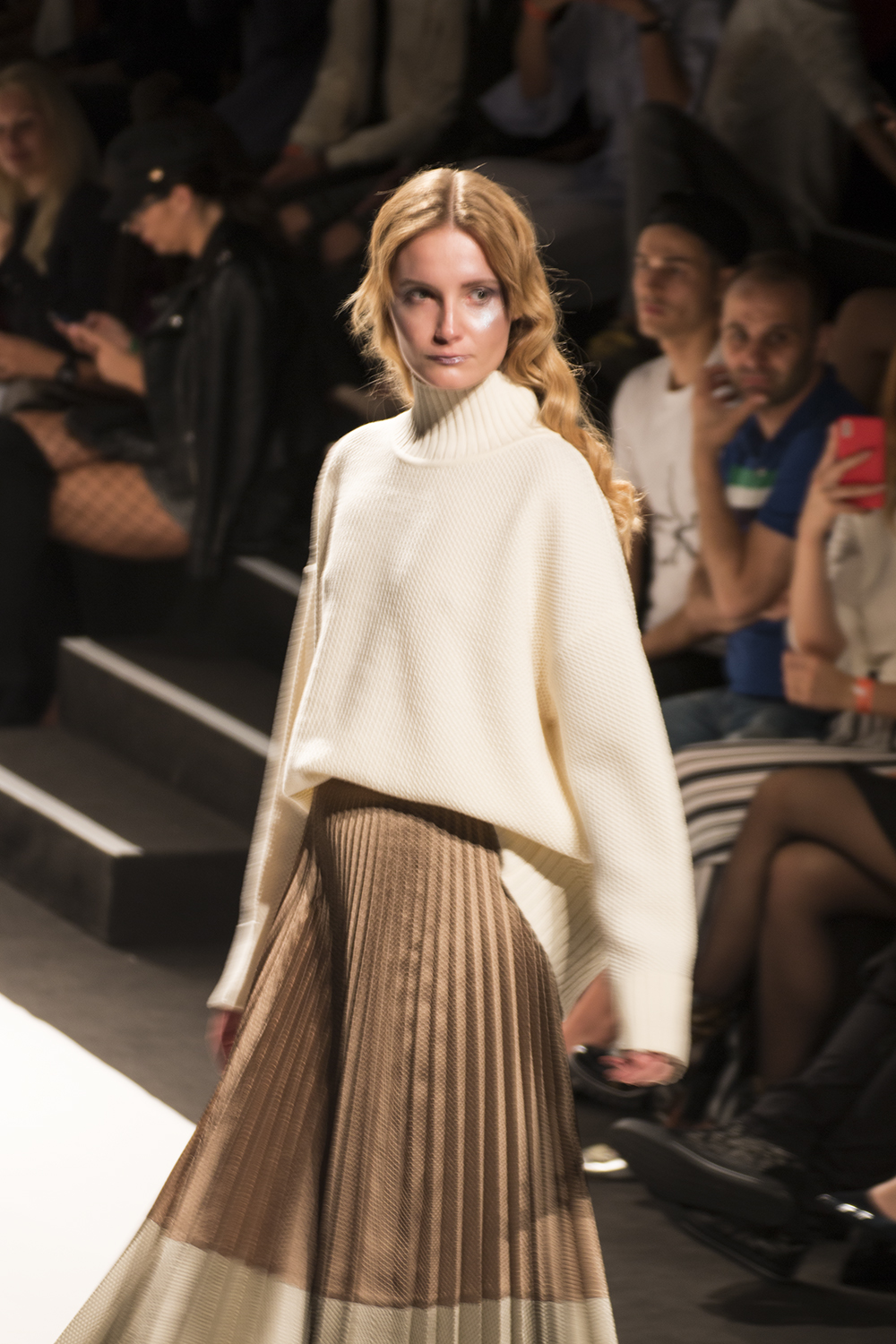 Do práce, na bežné nosenie, ale aj na posedenia sú vhodné tieto pohodlné pulóvrové dámske šaty voľného strihu pre mladšie elegantné slečny ako aj staršie ročníky, ktoré si značku Rozbora Couture za ten čas pre jej nositeľnosť a pohodlie obľúbili. Tvorba návrhára zahŕňa v sebe všetky atribúty, pre ktoré ženy vyhľadávajú modely tejto značky. Ďalšie fotografie z tejto prehliadky si môžete pozrieť na facebook stránke blogu myamirell.com s názvom Mya Mirell Fashionista v albume Rozbora Couture – Vienna Fashion Week, september 2018.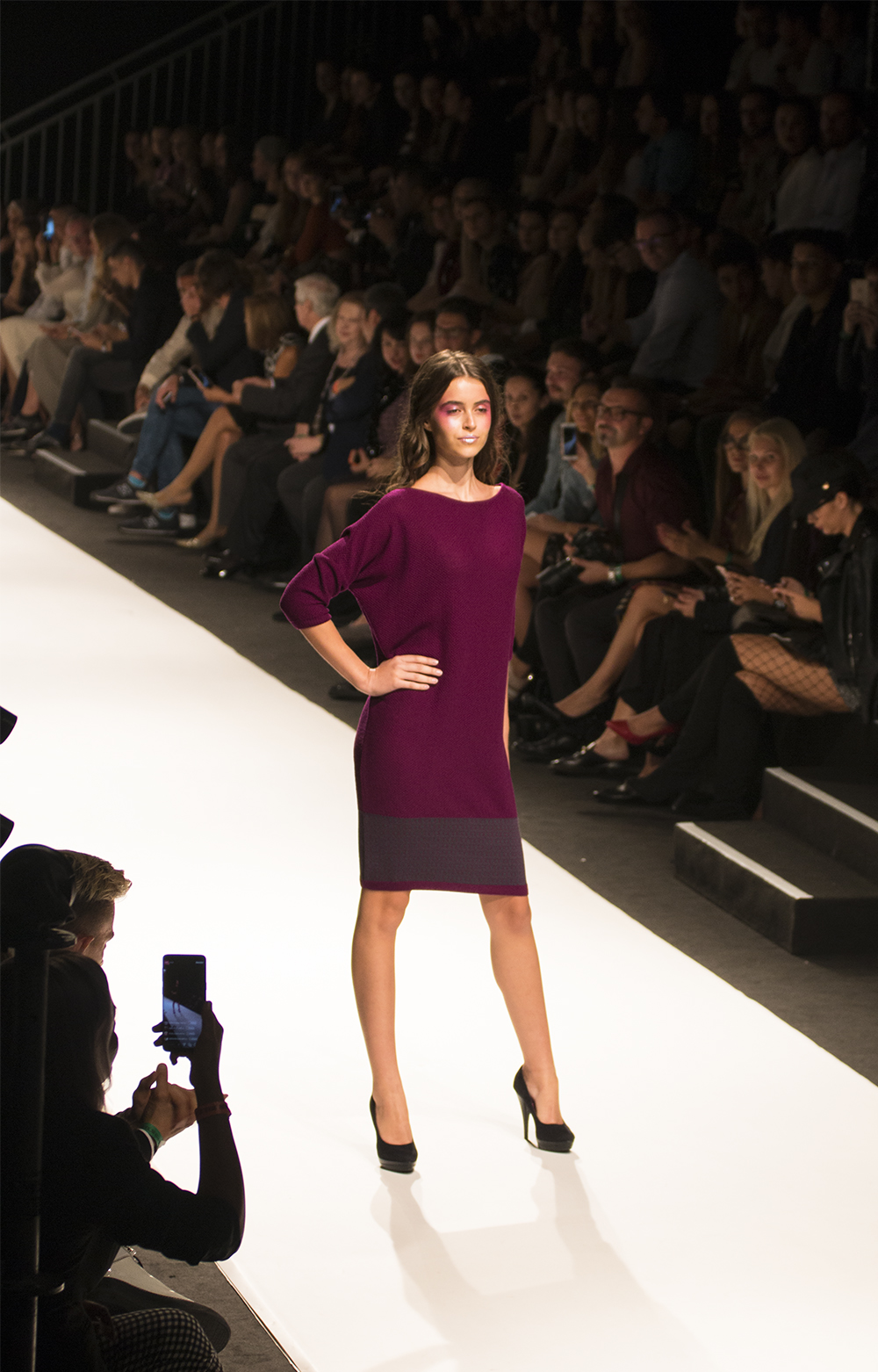 Módny návrhár Richard Rozbora svoje modely tvorí v ateliéri v Bratislave. Stále aktuálnu kolekciu pre rok 2018 (čítaj predchádzajúce články tu na blogu: Fashion Live – Slovak fashion event, day I., a článok Richard Rozbora – Rozbora Couture fashion show, kolekcia 2018) si môžu potenciálni zákazníci zakúpiť v Bratislave v Lombardi Fashion House na Kamennom nám. 1/A, Slovensko , butik nájdete aj v Prahe – Czech Labels & Friends, Roztylská 2321/19, 148 00 Praha, Česká Republika – Chodov. Značka má tiež niekoľko partnerských obchodov vo Viedni – Tiberius Wien, Lindengasse 2, 1070 Viedeň, Rakúsko a obchod Not another concept store, Ringstrassen Galerien, 1.District, Viedeň, Rakúsko. O ďalších predajných miestach bude značka Rozbora Couture informovať na facebook stránke Rozbora: https://www.facebook.com/RozboraCouture/
FARBY A MATERIÁLY
Použité materiály v kolekcii sú žakár, elastický satén, hodváb, brokát, zamat, tvíd a merino vlna, mäkká vlna. Klasické farebné kombinácie sú osviežené hravými vzormi.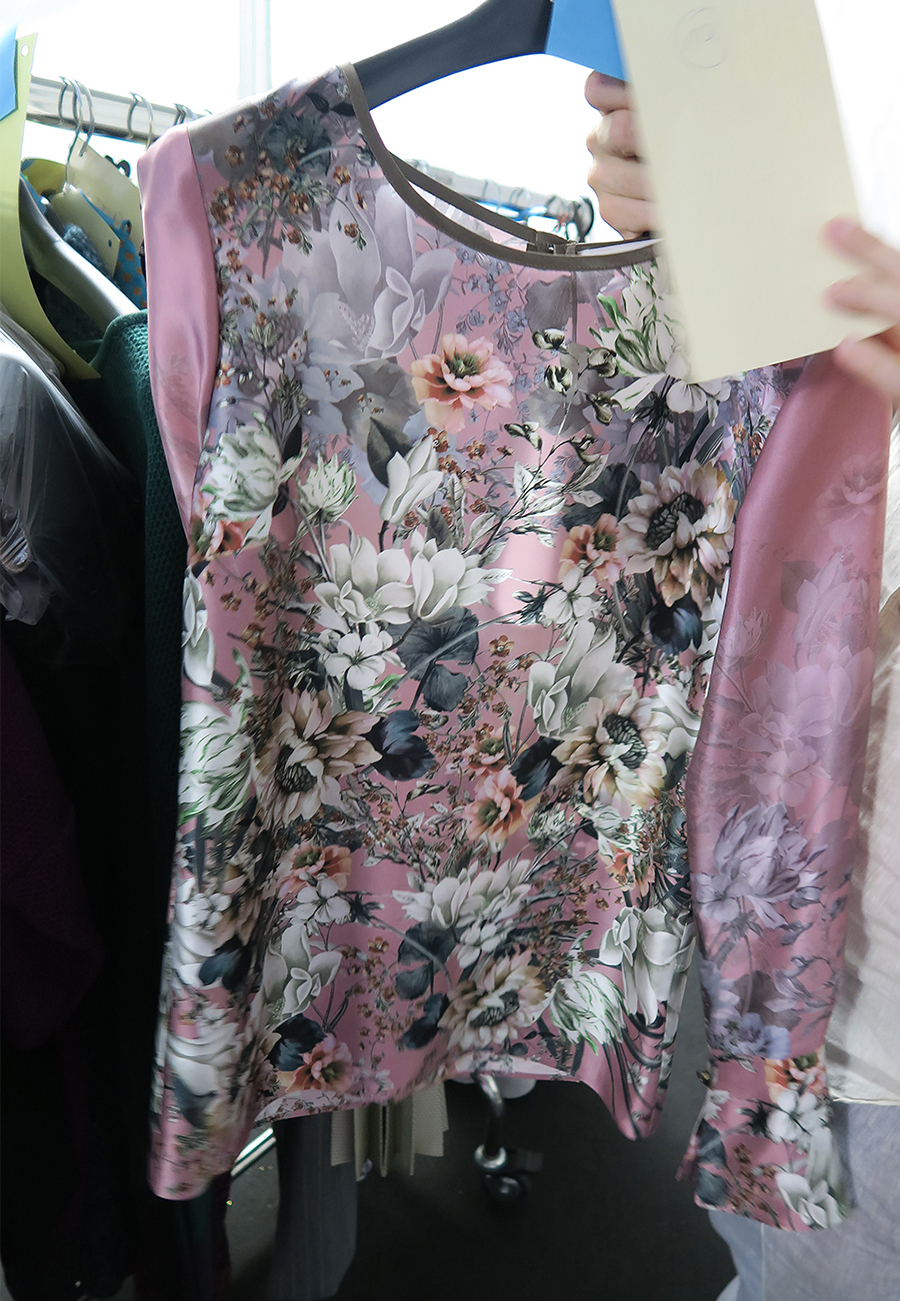 Módny návrhár RICHARD ROZBORA si svoje značkové materiály vyberá poctivo s dvojročným predstihom od svetových výrobcov, ktorí ho kontaktujú vždy s najnovšou ponukou. Na väčšinu z nich má dokonca exkluzivitu. Ušľachtilé látky – hodváb, mušelín, kašmír, vlna, úplety, lurex, 100% merino vlna, ako aj exkluzívne značkové ručne vyšívané čipky, podčiarkujú sebaistotu každej nositeľky. Dizajnér v ateliéri tvorí z týchto ušľachtilých látok, ktoré používajú celosvetovo uznávaní návrhári ako Jean Paul Gaultier, Dolce & Gabbana, Cavalli a taktiež niektoré svetové módne domy ako Dior či Valentino.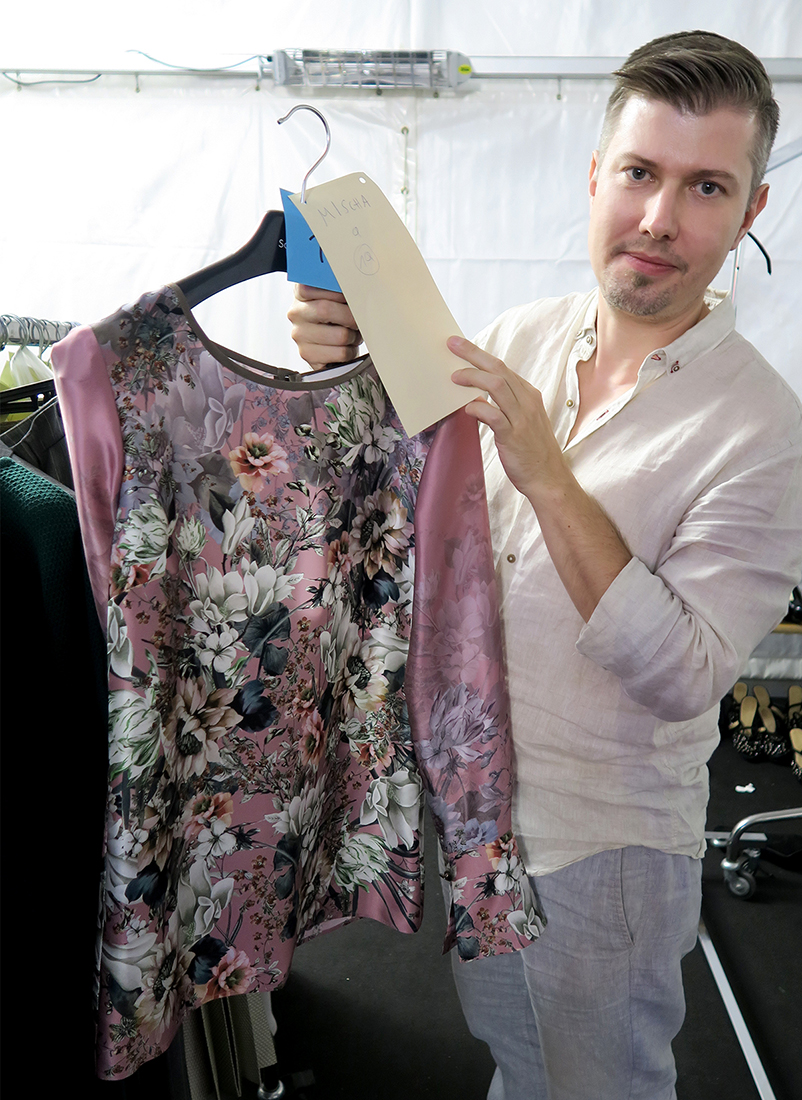 Mňa zaujala okrem iného aj táto nádherná plisovaná sukňa.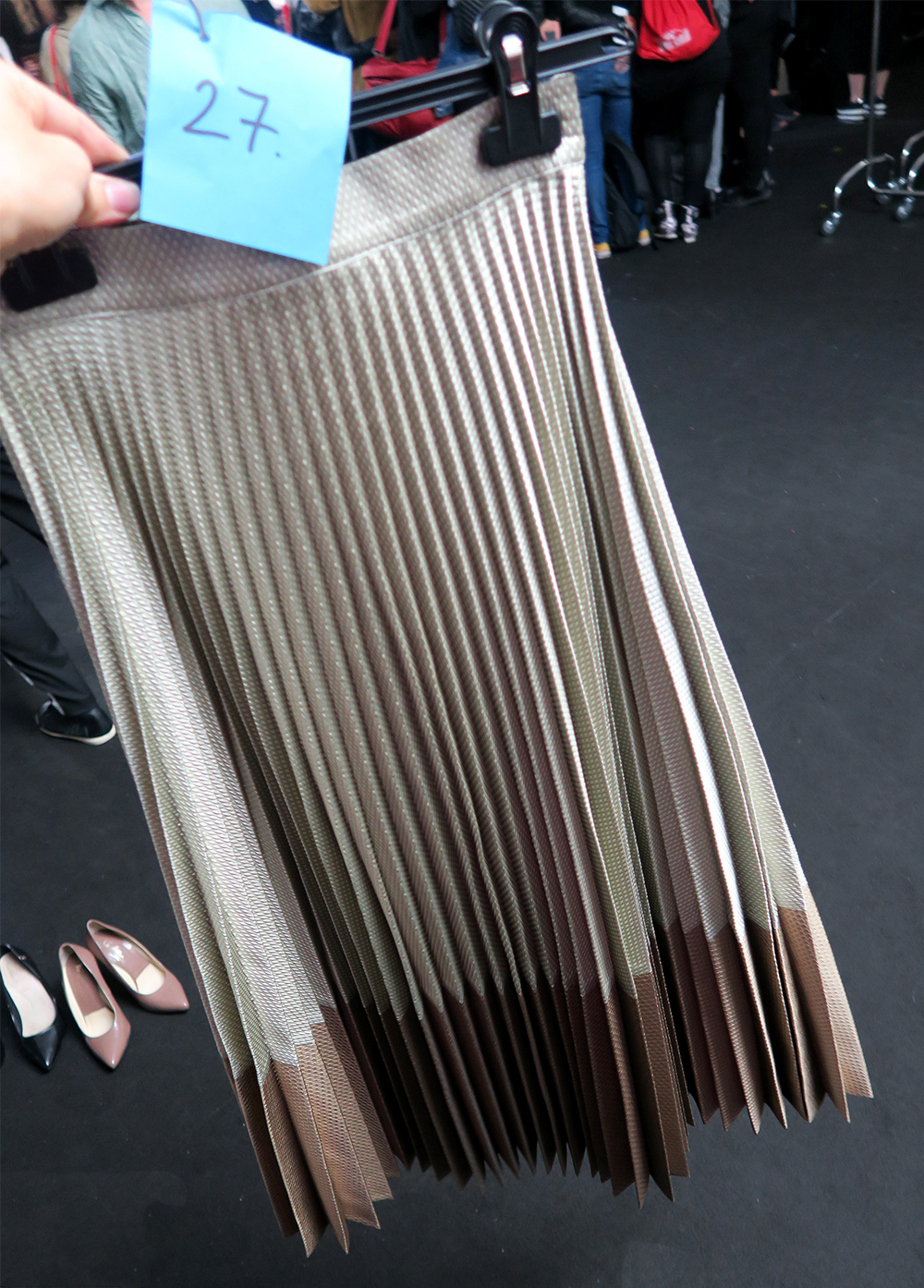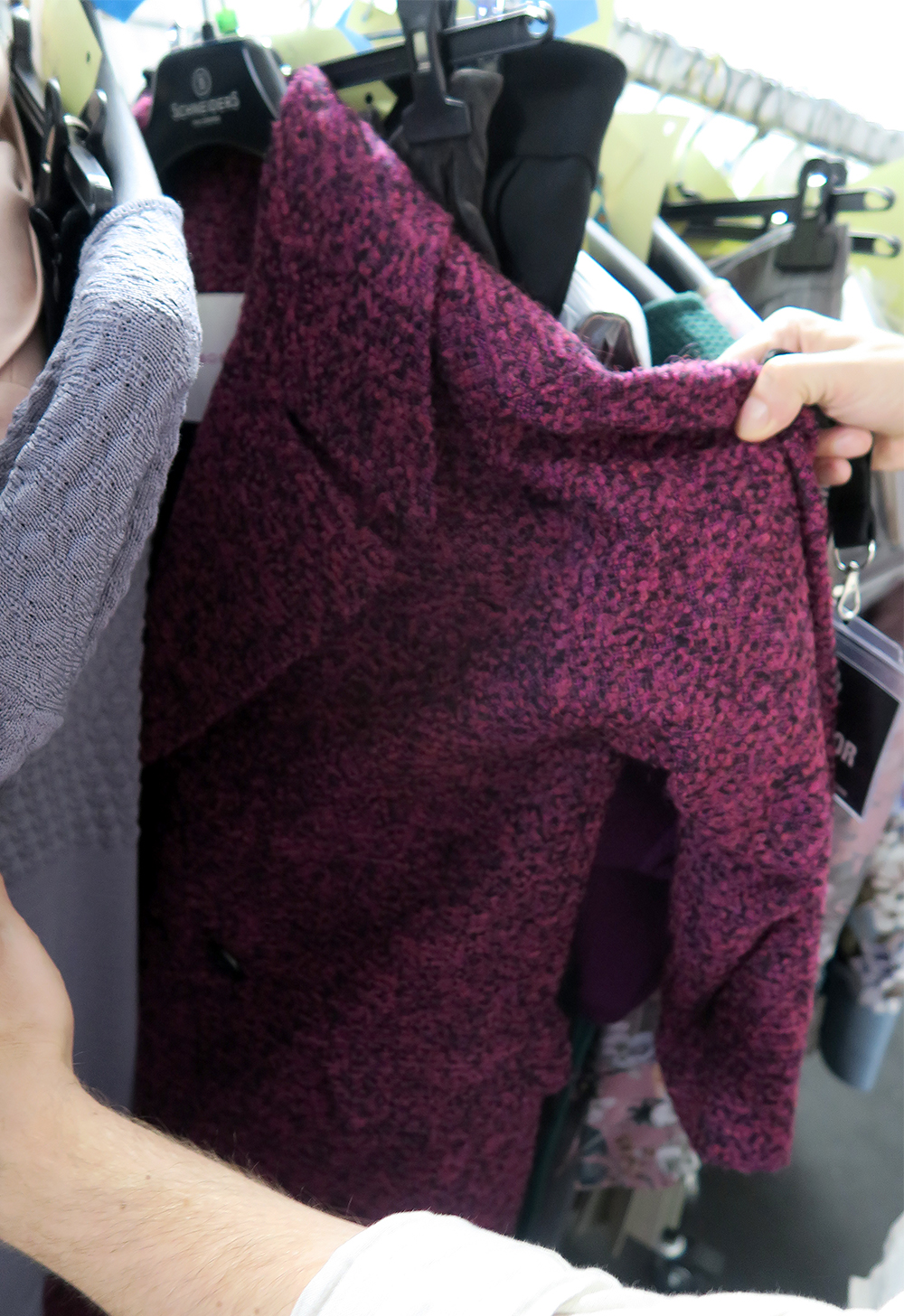 SLOW FASHION
Richard Rozbora je vyznávačom tzv. slow fashion – pomalej módy , čo sa odráža aj v materiáloch, ktoré si vyberá. Materiály sú trvácnejšie a mottom tvorby návrhára je práve to, že si majiteľka má vybudovať k nim vzťah. Richard prihliada aj na zdravotnú stránku, pri výbere svojich materiálov uprednostňuje aj tie, ktoré nespôsobujú alergie, sú vhodné práve pre ľudí, ktorí majú problémy s pokožkou, teda tzv. hypoalergénne materiály. "Všeobecne prírodné materiály majú ľahkú údržbu, netreba ich tak často čistiť a prať" , hovorí Richard Rozbora – "Hodváb, vlna, merino vlna sú prírodné materiály, ktoré viac znesú. Napr. merino sa používa aj na telo pri výrobe tzv. termoprádla".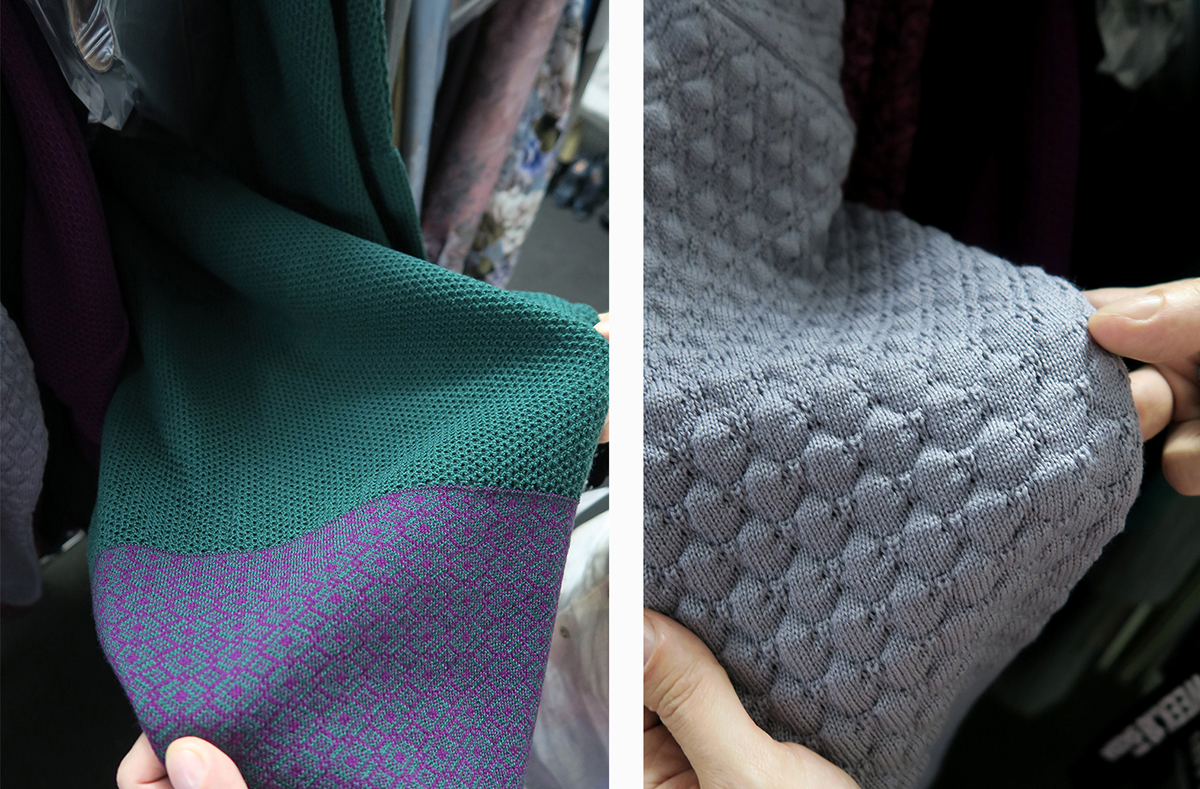 Ako hovorí módny návrhár Richard Rozbora, pre neho tvoriť nositeľnú módu bol vývoj a výzva. Oveľa väčšia výzva bola teda vytvárať niečo nositeľné, čo sa dá opakovane obliecť, čistiť, žehliť, ako niečo, čo je iba na jedno použitie. Jeho tvorba sa vyvíja, ale v podstate vždy inklinoval k tejto móde, ktorá nie je určená iba na jedno použitie, čo je dosť prvoplánové. "Táto móda by mala byť kombinovateľná dlhodobo, mala by byť nositeľná aj s riflami alebo úplne bežnými vecami" hovorí Richard. Leitmotívom kolekcie pre rok 2018 je ženskosť, jemnosť a sofistikovaná zmyselnosť.
Ako reprezentant filozofie Slow Fashion, tzv. dlhodobo udržateľnej ekologickej módy šetrnej voči životnému prostrediu rozširuje toto povedomie, za čo bol aj patrične ocenený. Charakteristická je pre ňu nadčasovosť a trvácnosť, čo je v dnešnom konzumnom svete viac než žiadúce. Samotná výroba je šetrná voči životnému prostrediu, pričom si zachováva kvalitu a štýl, ktorú návrhár v tvorbe uplatňuje.
Vienna Fashion Week, ktorý predchádzal Milan Fashion Weeku, na ktorý som následne odcestovala si udržuje úroveň, ktorá sa vidí na svetových týždňoch módy a môžeme byť právom hrdí na to, že nás na takomto módnom podujatí reprezentuje slovenský návrhár Richard Rozbora BA (Hons) ako jediný študovaný slovenský návrhár na preslávenej vysokej škole módneho návrhárstva v Londýne University of the Arts London Central St. Martin´s.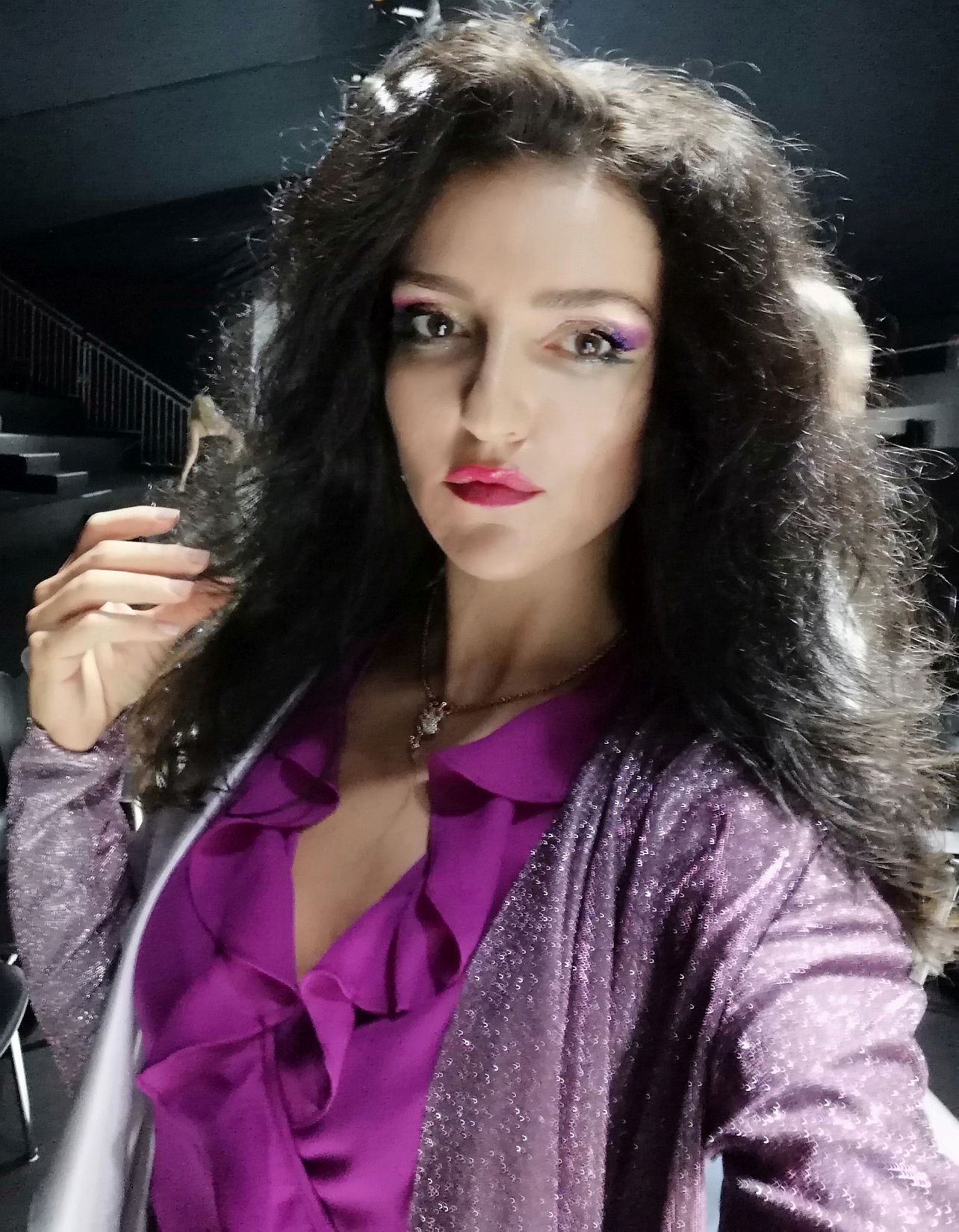 Viac – videá a ostatné fotografie sú publikované na facebook stránke blogu Mya Mirell Fashionista, instagrame mya_mirell a youtube kanáli mya mirell.
Facebook: Mya Mirell Fashionista