To najlepšie z pánskeho týždňa módy v Miláne – Milan Fashion Week, Jar/Leto 2023, 17. – 22. jún 2022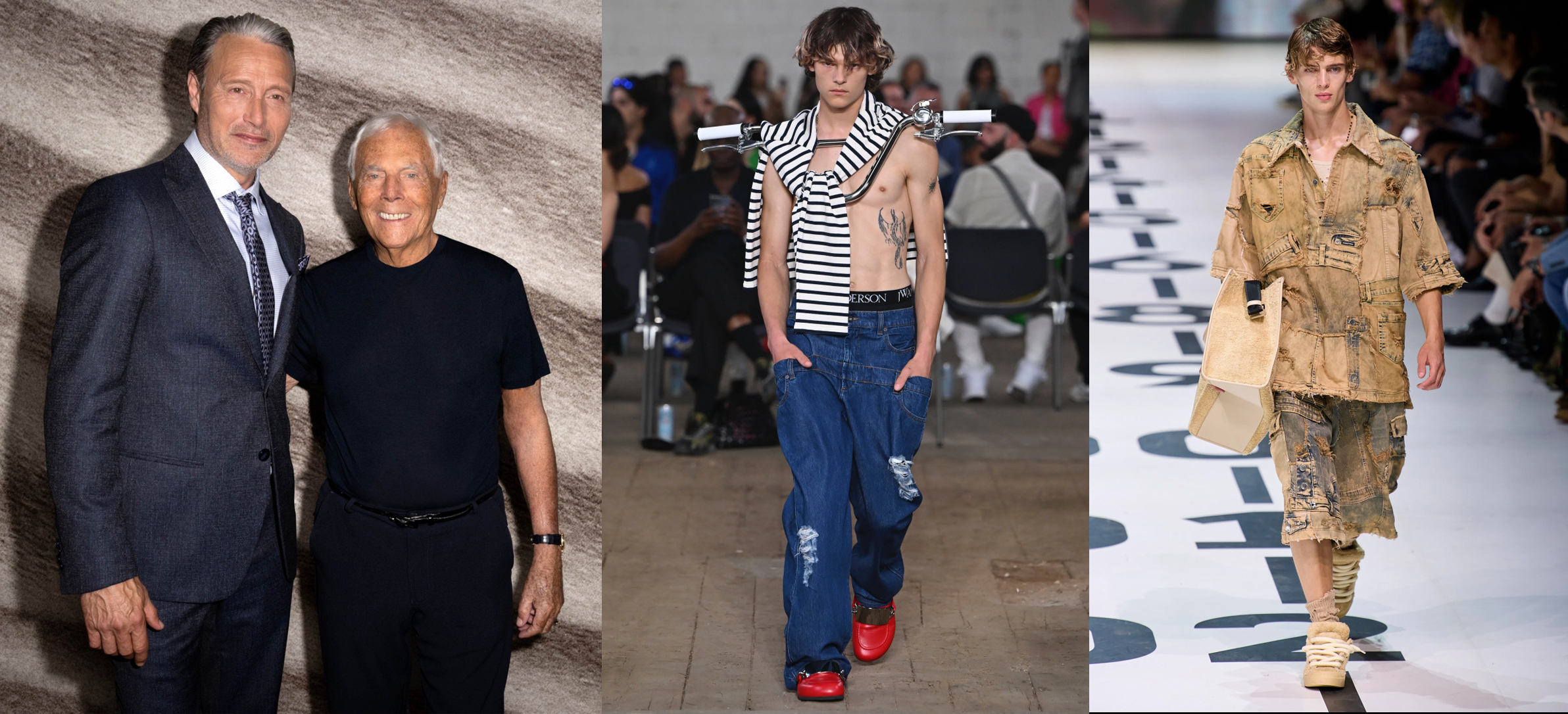 37 stupňov poobede a leto, ktoré sa ešte nezačalo a o ktorom sa už všade píše, že bude najhorúcejšie doposiaľ , sprevádzali pánsku prehliadku módy počas týždňa Milan Fashion Weeku od 17. do 22. júna 2022. A práve globálne otepľovanie bolo hlavným lightmotívom tohto prehliadkového týždňa módy s pánskym dizajnom pre sezónu Jar/Leto 2023.
Pánska edícia milánskeho týždňa módy sa túto sezónu vrátila s istotou po predchádzajúcom januárovom týždni tlmenom kvôli príchodu variantu Omicron. Dizajnéri sa pohrávali s pojmom nahota, ktorá sa zračila v podobe mikroskopických šortiek, bosých nôh a veľmi ľahkých sarongoch.
Taliansky módny týždeň bol nabitý dizajnérmi, ktorí priniesli od archetypálnych pánskych odevov Prady, noughties reedície Dolce & Gabbana , mestskú módu a očakávaný debut JW Andersona, to najlepšie z Milána.
Pod horúcim milánskym slnkom ožili mestské značky ponukami pre Jar/Leto 2023 navodzujúc únikovú náladu a ponúkli množstvo spôsobov obliekania na nadchádzajúcu sezónu.
GIORGIO ARMANI
Taliansky módny dizajnér Giorgio Armani sa pre túto sezónu pohral s myšlienkou ľahkosti nielen v štruktúre kolekcie, ale aj v koncepcii šatníka, ktorý zahŕňa slobodu obliekania na letné mesiace – "čistú radosť z obliekania na sezónu" . Pripravil kolekciu , výber šiat a doplnkov, ktoré na seba len tak "hodíte bez prílišného premýšľania" .
Ľahkosť bola v kolekcii pretavená do ponuky riffov na košeliach, odevoch, o ktorom Armani povedal, že sú spojením sezóny – košele a nohavice strihané z rovnakých látok. Zámerom bolo vytvoriť kúsky, ktoré sa takmer nedotýkajú pokožky – tuniky voľného strihu, neštruktúrované krajčírstvo, detaily zahŕňajúce kravaty, rozparky, otvory a strihy umožňujúce telu dýchať. Nechýbala ležérna nedbalá elegancia.
Špeciálnym prekvapením a VIP pozvanými hosťami pánskej prehliadky módy Giorgia Armaniho bývajú herci, svetové celebrity. Tentokrát módnu šou poctil charizmatický dánsky herec Mads Mikkelsen, ktorý vo svojej hereckej práci žne jeden úspech za úspechom.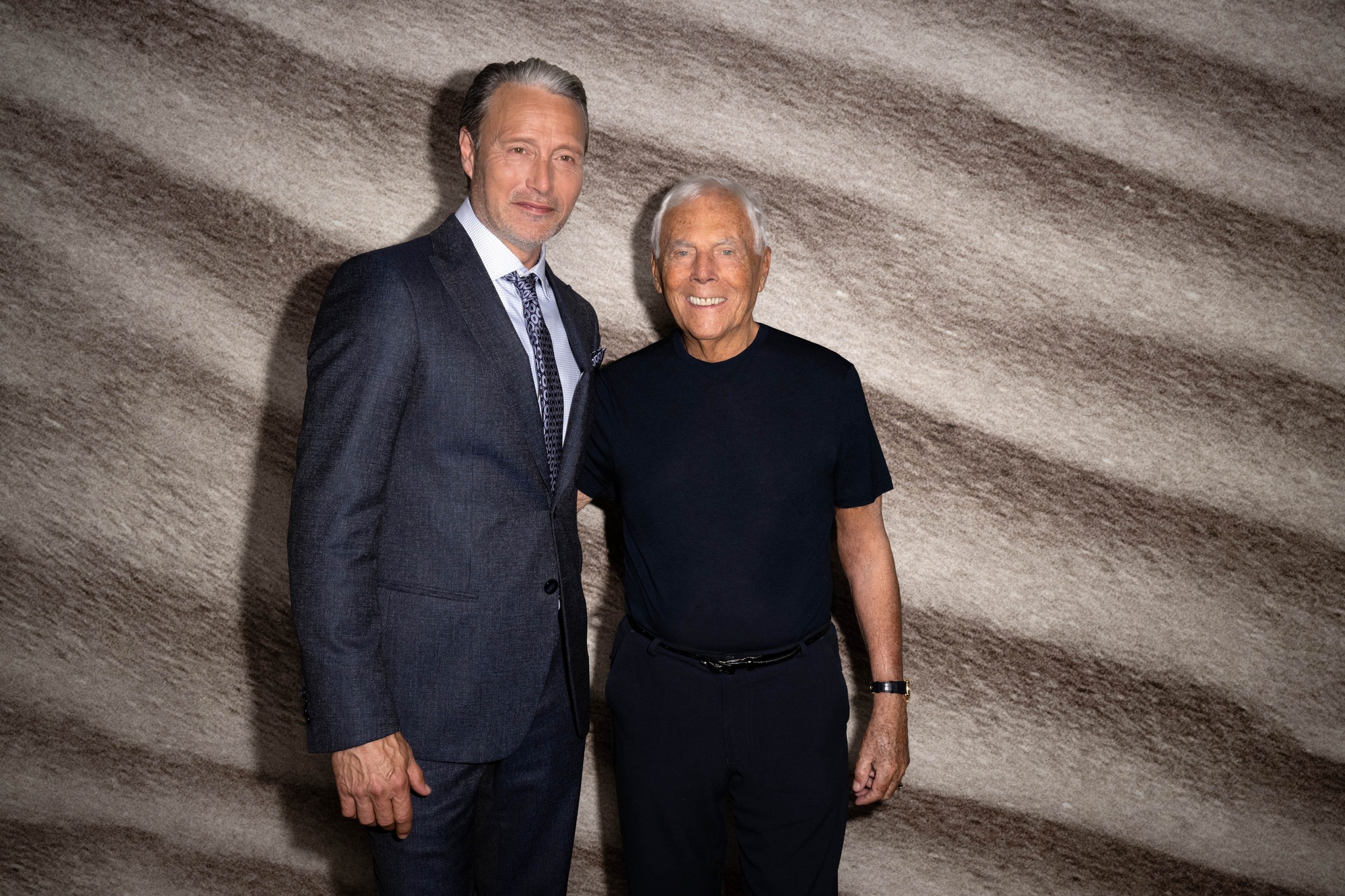 Módnej šou sa tiež zúčastnil veľký fešák obdivovaný mnohými ženami, herec z televízneho seriálu Emily in Paris, 34-ročný francúzsky herec a model Lucas Bravo. Taliansky módny dizajnér jednoducho vie, ako prekvapiť, hosťami jeho šou aj počas Milan Fashion Weeku, ženskej prehliadkovej sezóny bývajú tie najväčšie svetové celebrity.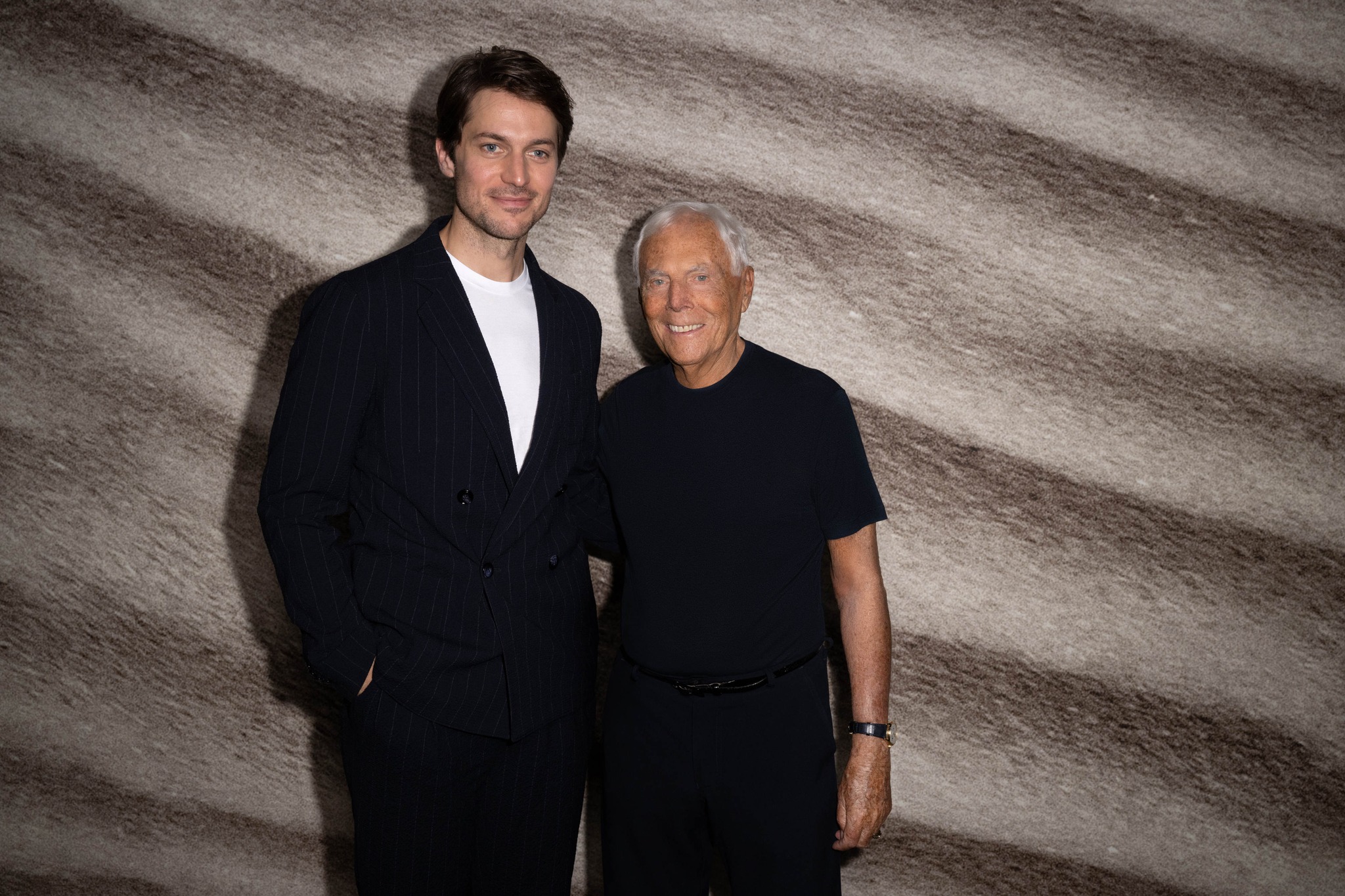 DOLCE AND GABBANA
Na prehliadkové mólo Dolce and Gabbana sa vracajú odevy z histórie značky, prepracované z rokov 1990-2000 skombinované so súčasným vzhľadom navrhnutým v rovnakom duchu. Kolekcia s názvom Reedícia mala pripomínať spomínané obdobia a priniesla cargo nohavice rozrezané na kolenách a nosené s tenkými rebrovanými bielymi vestami, sieťovanými tričkami, tričko s potlačou Panny Márie, džínsovinu pranú, bielenú a patchworkovanú alebo surovo ponechanú okolo okrajov.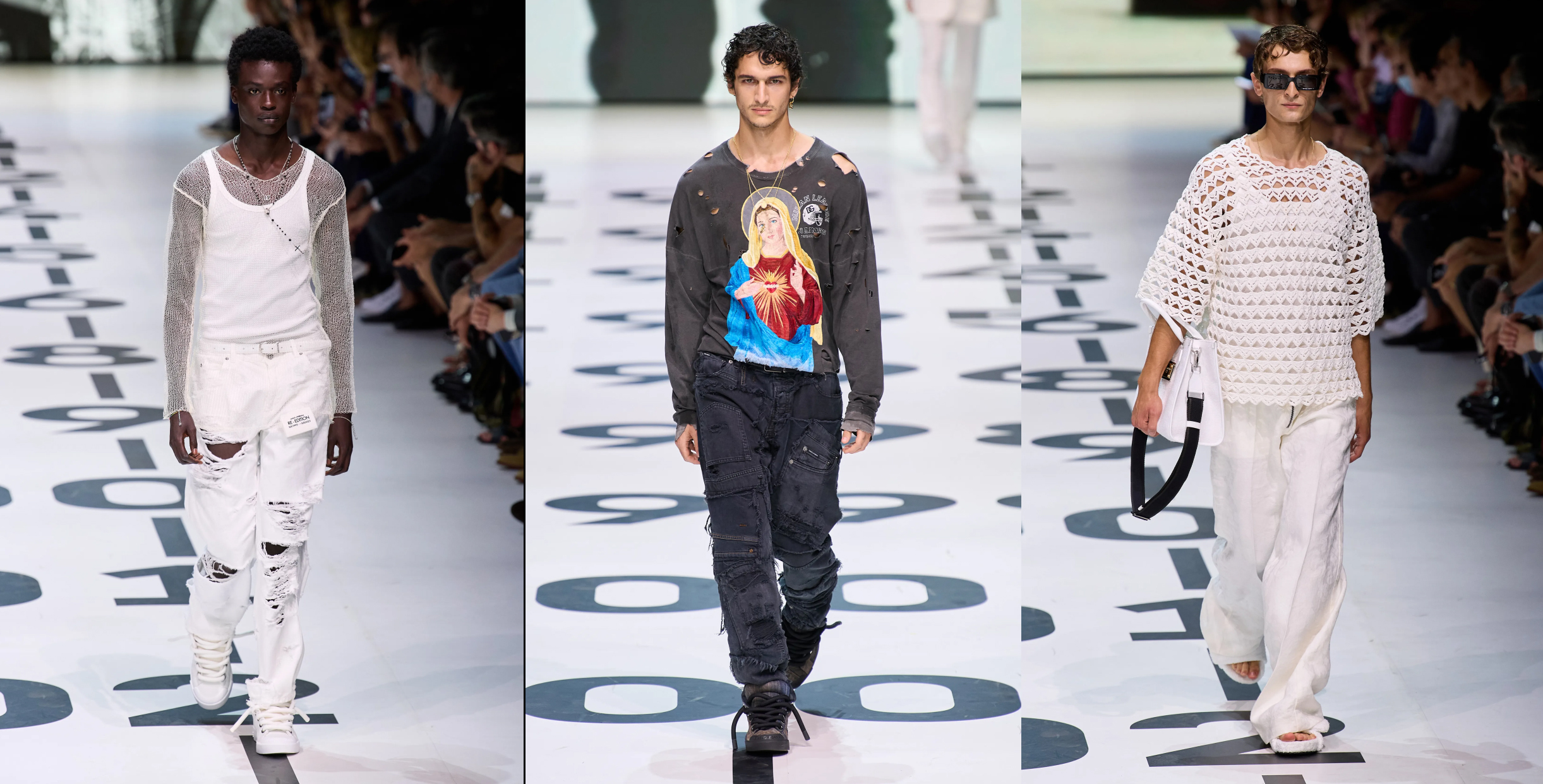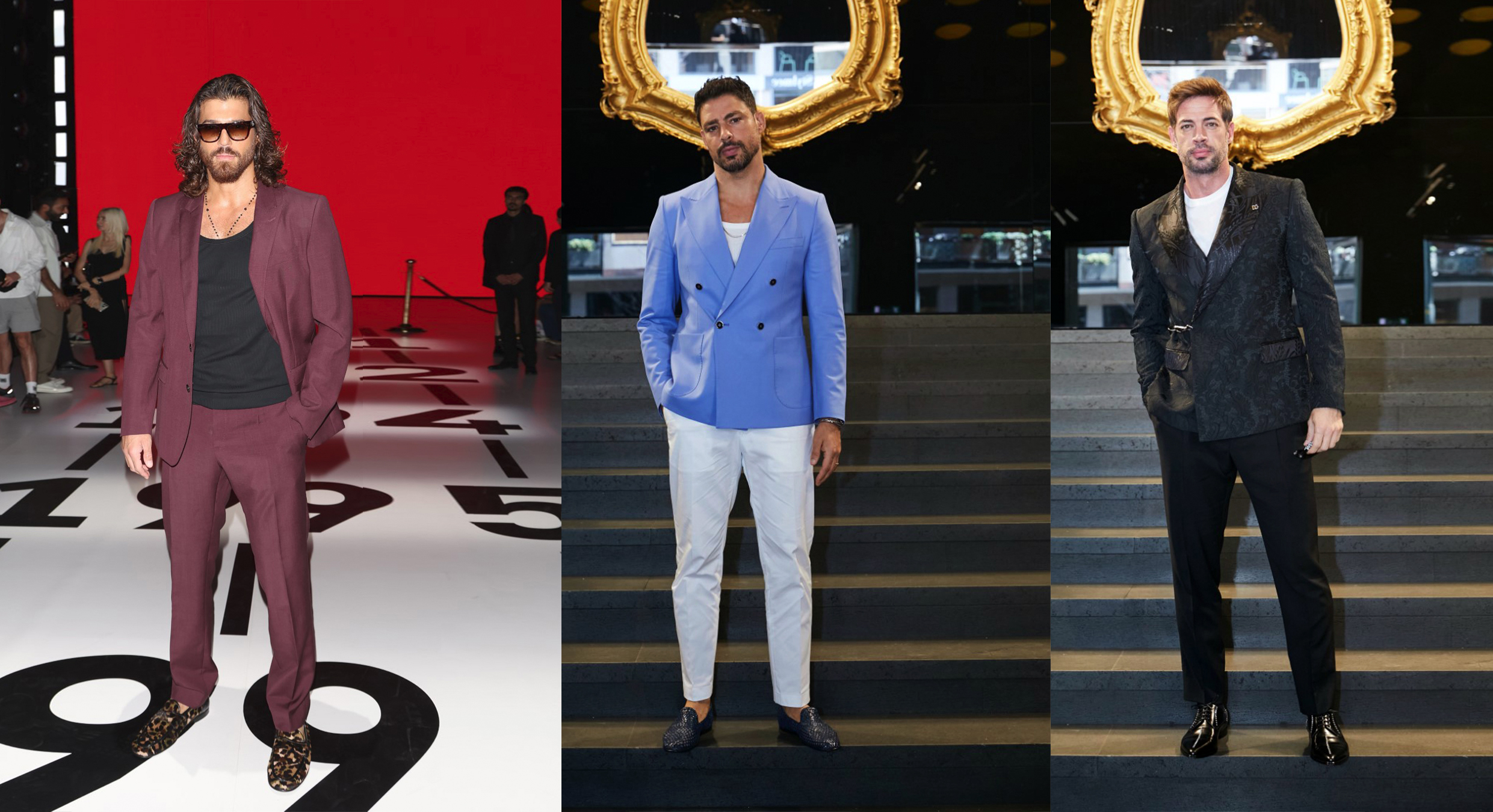 Krajčírstvo poskytovalo elegantný kontrast – v podobe rôznych riffov na smokingovom saku alebo bolo vidieť blejzre strihané z čipky či žakáru, zatiaľ čo spodná bielizeň D&G s pásom mala obzvlášť príchuť 90. rokov, čím dopĺňala víziu sezóny. V prehliadke Dolce and Gabbana pre Jar/Leto 2023 sa dokonale prelínala minulosť so súčasnosťou.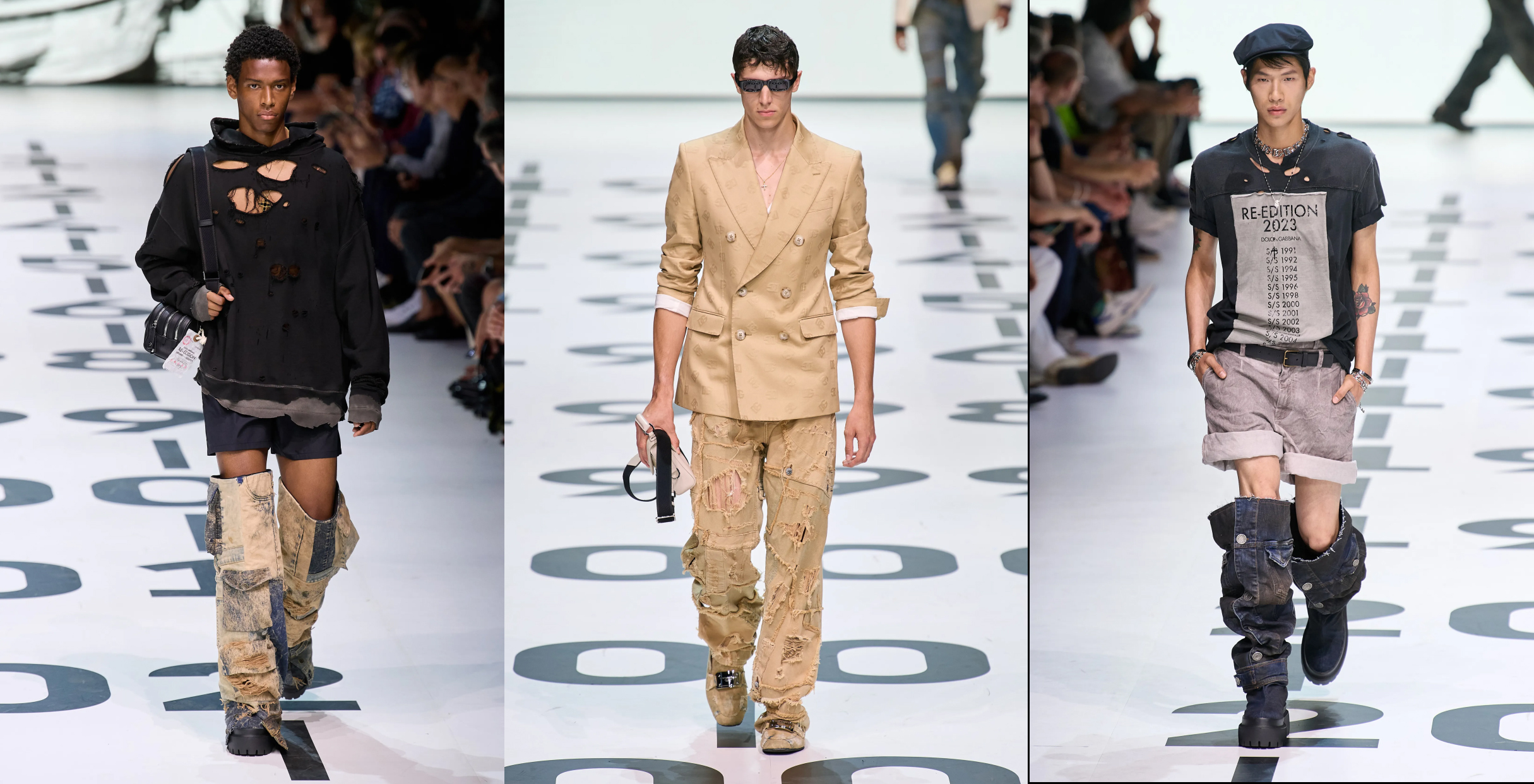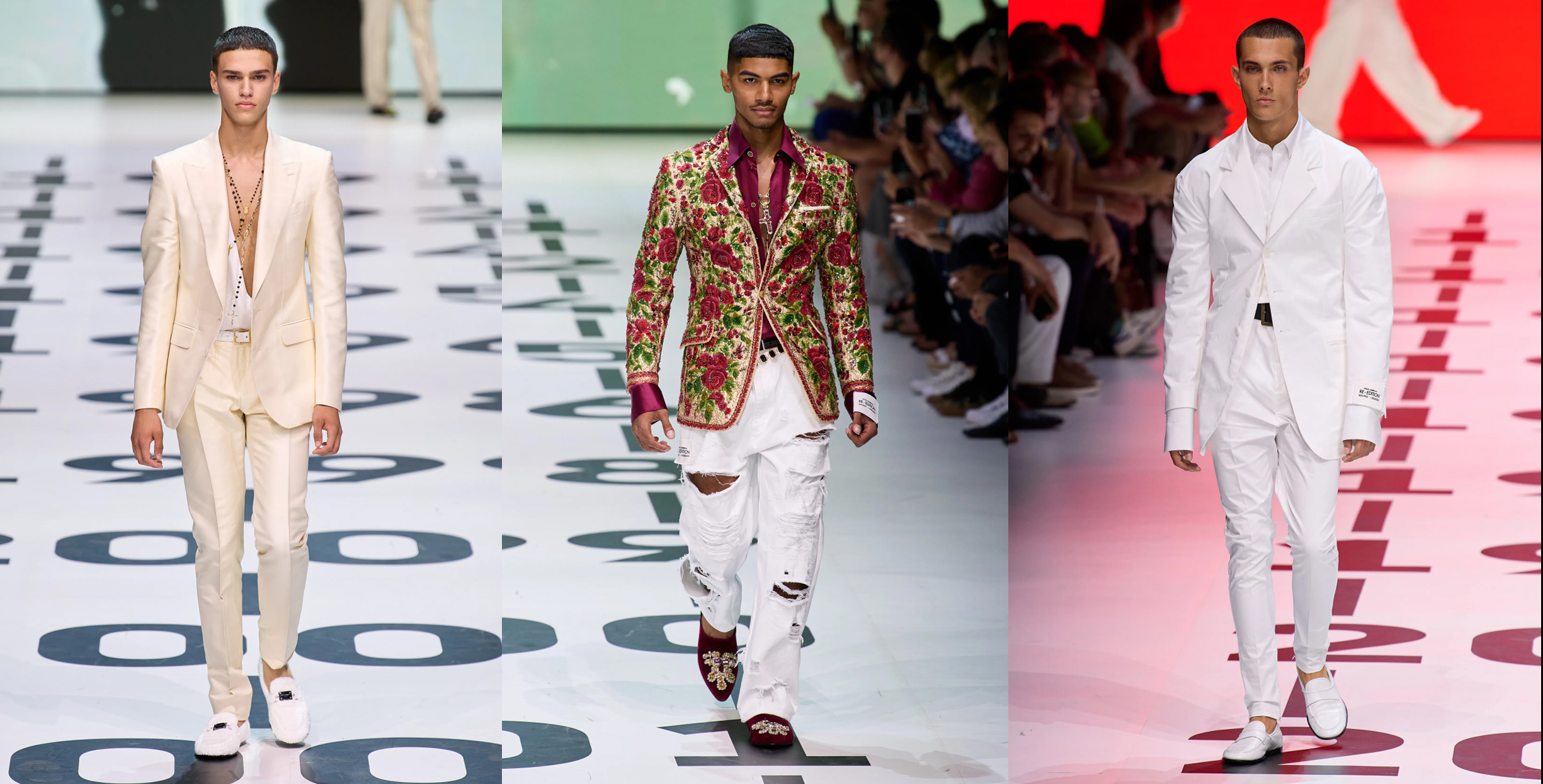 FENDI
Skúmanie slobody bolo na programe aj v ďalšej talianskej luxusnej značke Fendi pod taktovkou Silvii Venturini Fendi. Logo módneho domu s dvojitým F sa otáčalo nad prehliadkovým mólom a jeho dizajn naruby slúžil ako metafora pre vzhľad kolekcie, ktorý bol definovaný pocitom kontrastu, juxtapozície a hry. V poznámkach k prehliadke kolekcie Fendi Jar/Leto 2023 stálo : "bezhraničné skúmanie štýlu na osi medzi nostalgiou a inováciou".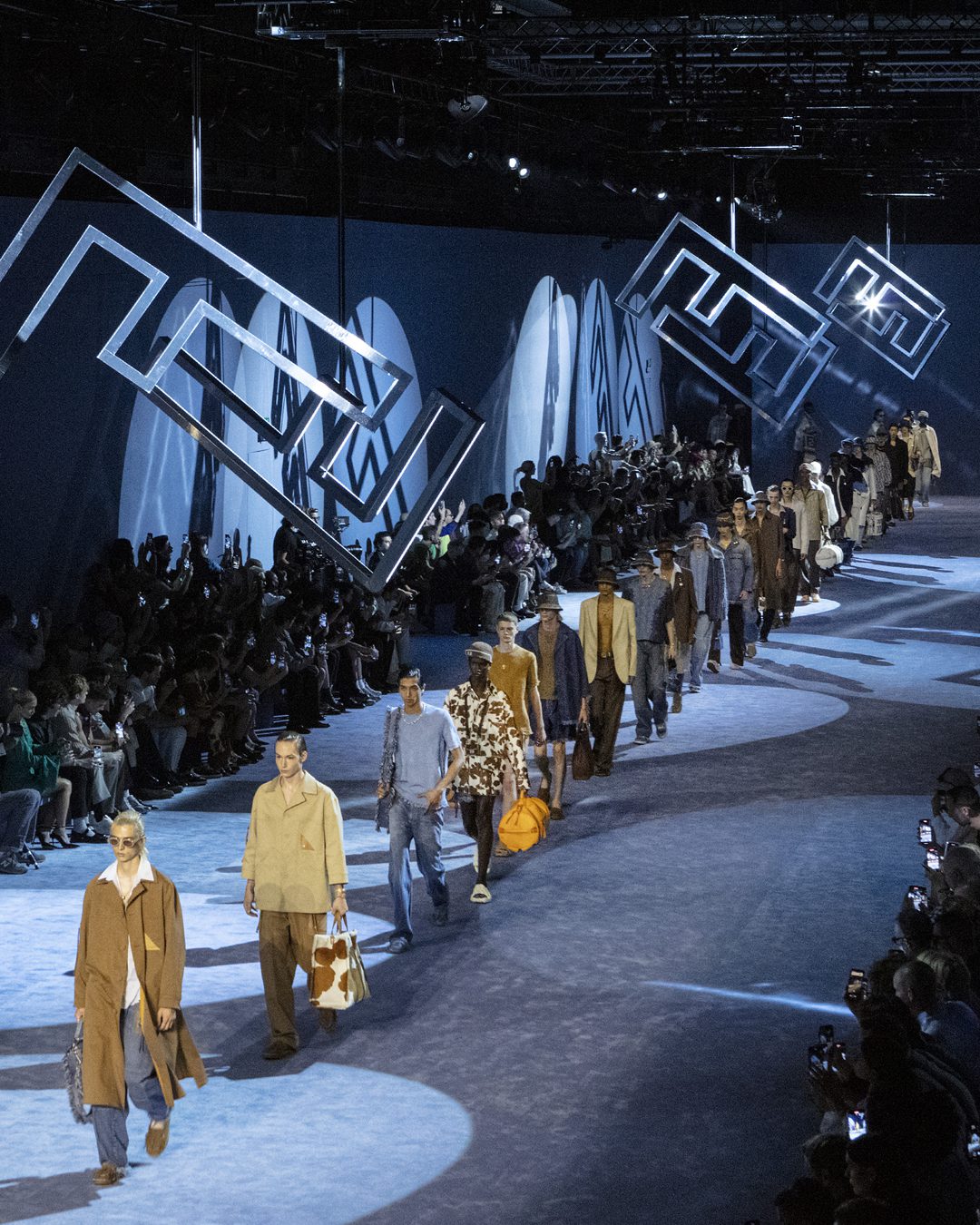 Predovšetkým "realita a fantázia" džínsoviny bola definitívna pre sezónu Jar/Leto 2023, či už bola vyrezaná do priestranných siluet inšpirovaných pracovným oblečením, do džínsovej verzie s rozstrapkanými okrajmi kabeliek Fendi Baguette alebo sa objavila ako potlač trompe l'oeil.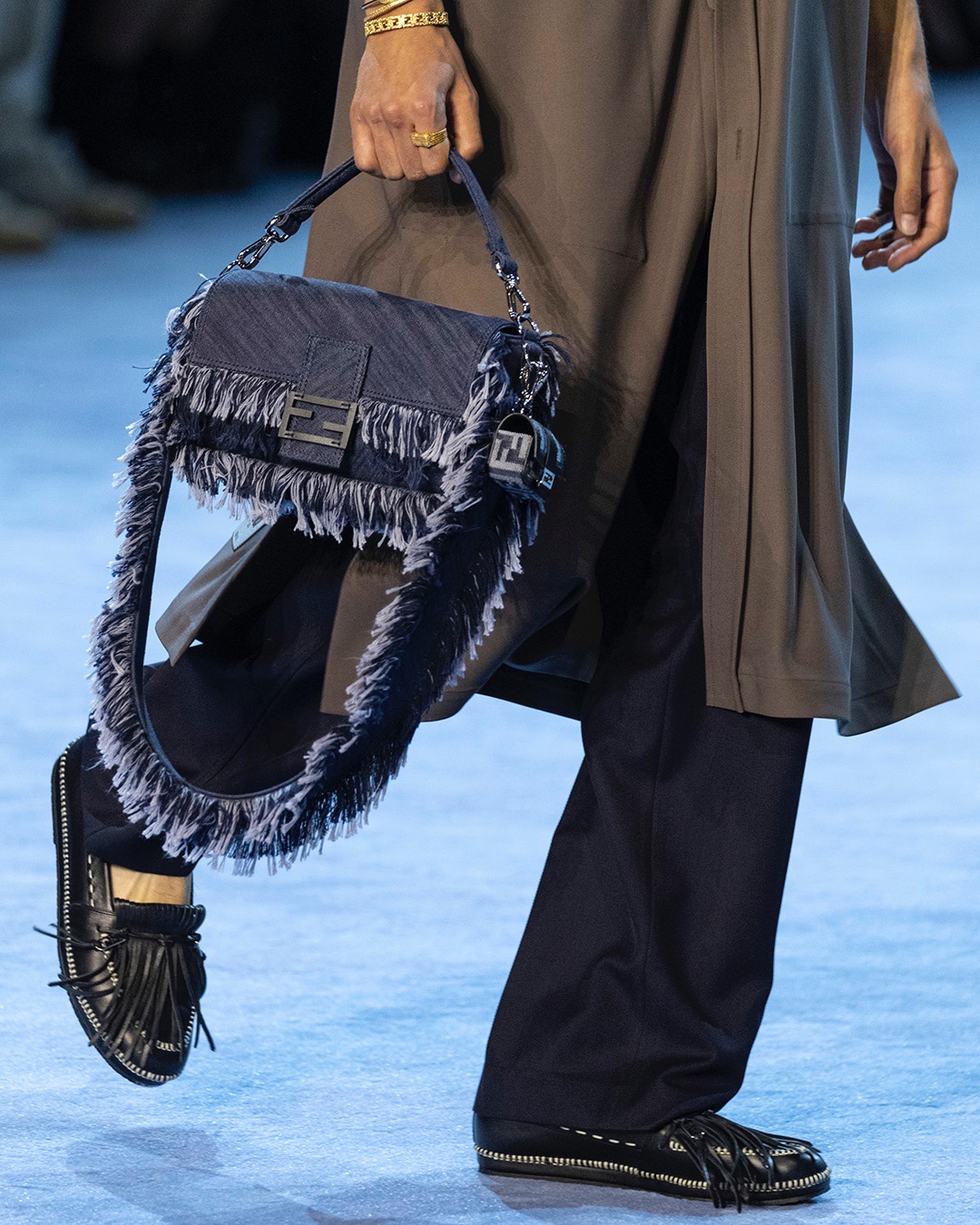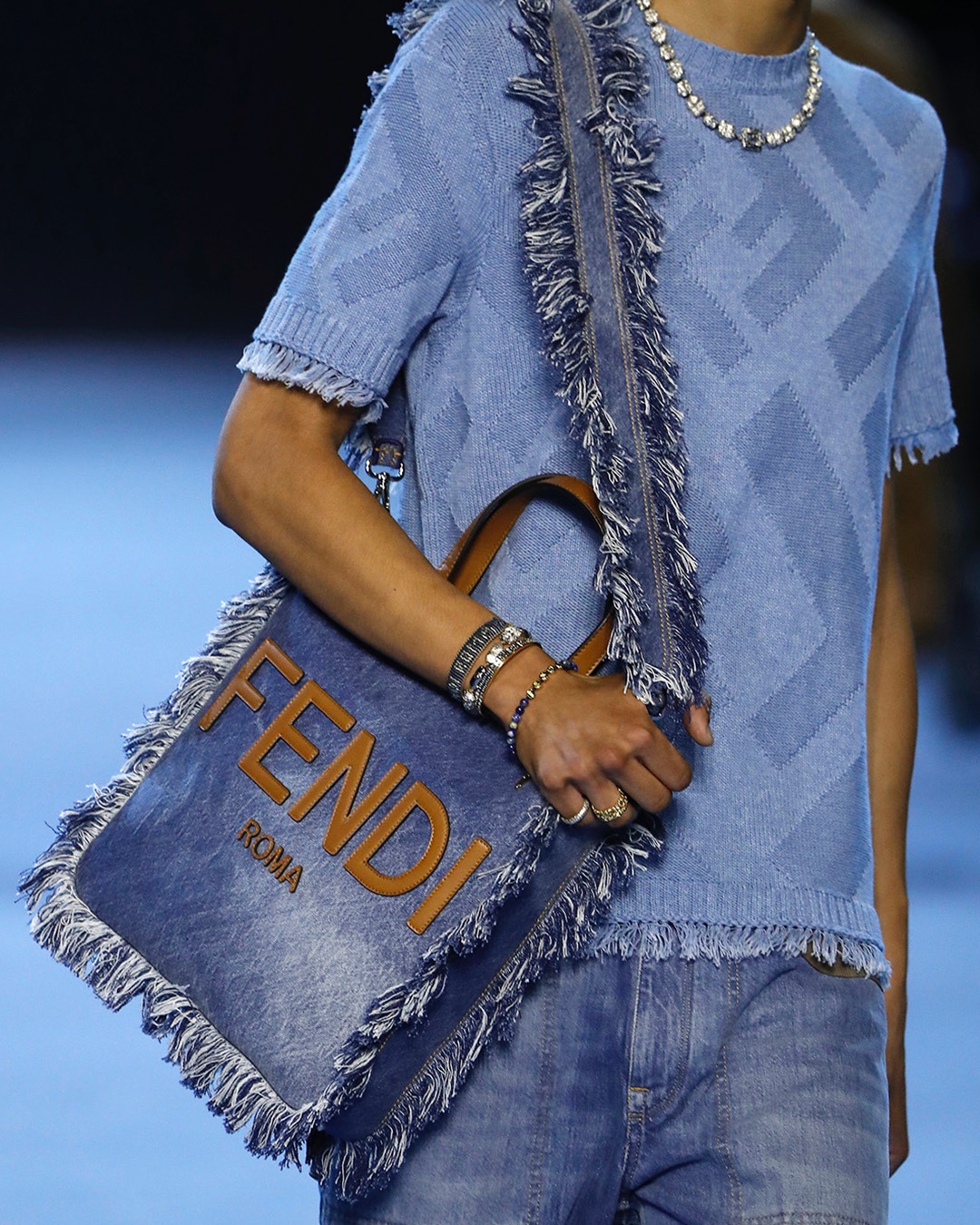 V ďalšej časti kolekcie bolo predvedené skúmanie bežného pánskeho šatníka, známeho, prerobeného, prelínaného s momentami hry, ktoré sa stali vizitkou Silvie Venturini Fendi.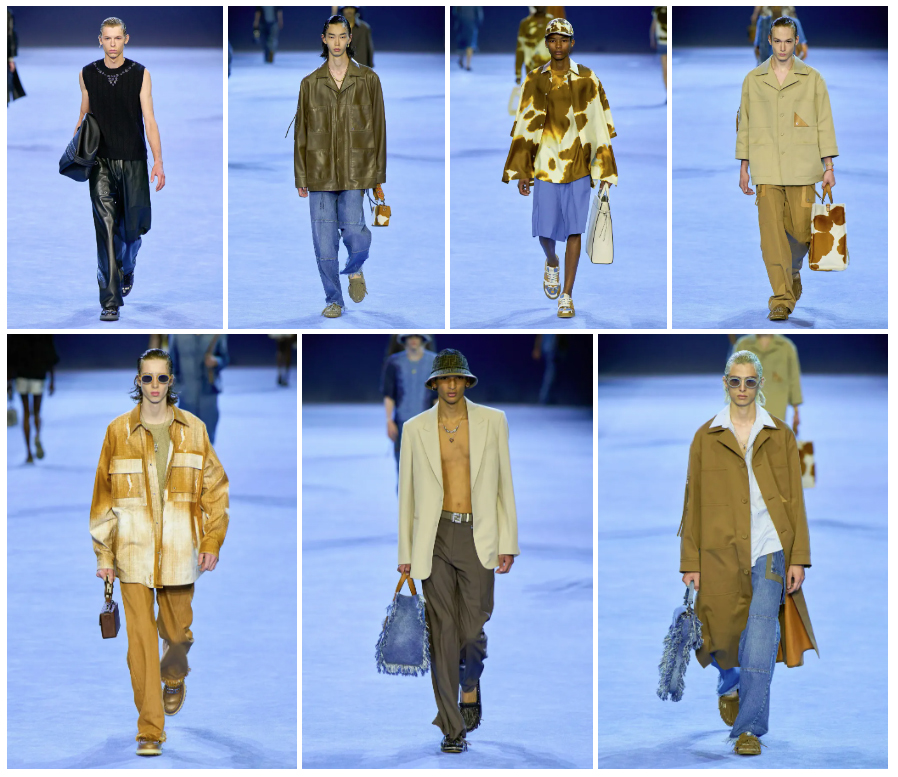 VERSACE
Vysokooktánová móda bola vždy doménou dizajnérky Donatelly Versace. Vo svojej pánskej kolekcii Jar/Leto 2023 zvýraznila domáce charakteristické znaky módneho domu, ktoré sľubovali "klasicizmus nabitý energiou".
Celú módnu šou si môžete pozrieť tu : https://www.versace.com/international/en/world-of-versace/stories/fashion-shows/ss-2023-men.html
Východiskovým bodom kolekcie bola archívna potlač zobrazujúca posmrtné masky Pompejí, zatiaľ čo modelky a "synovia panteónu" niesli v rukách urny , akoby blúdili preč s klasickými pokladmi.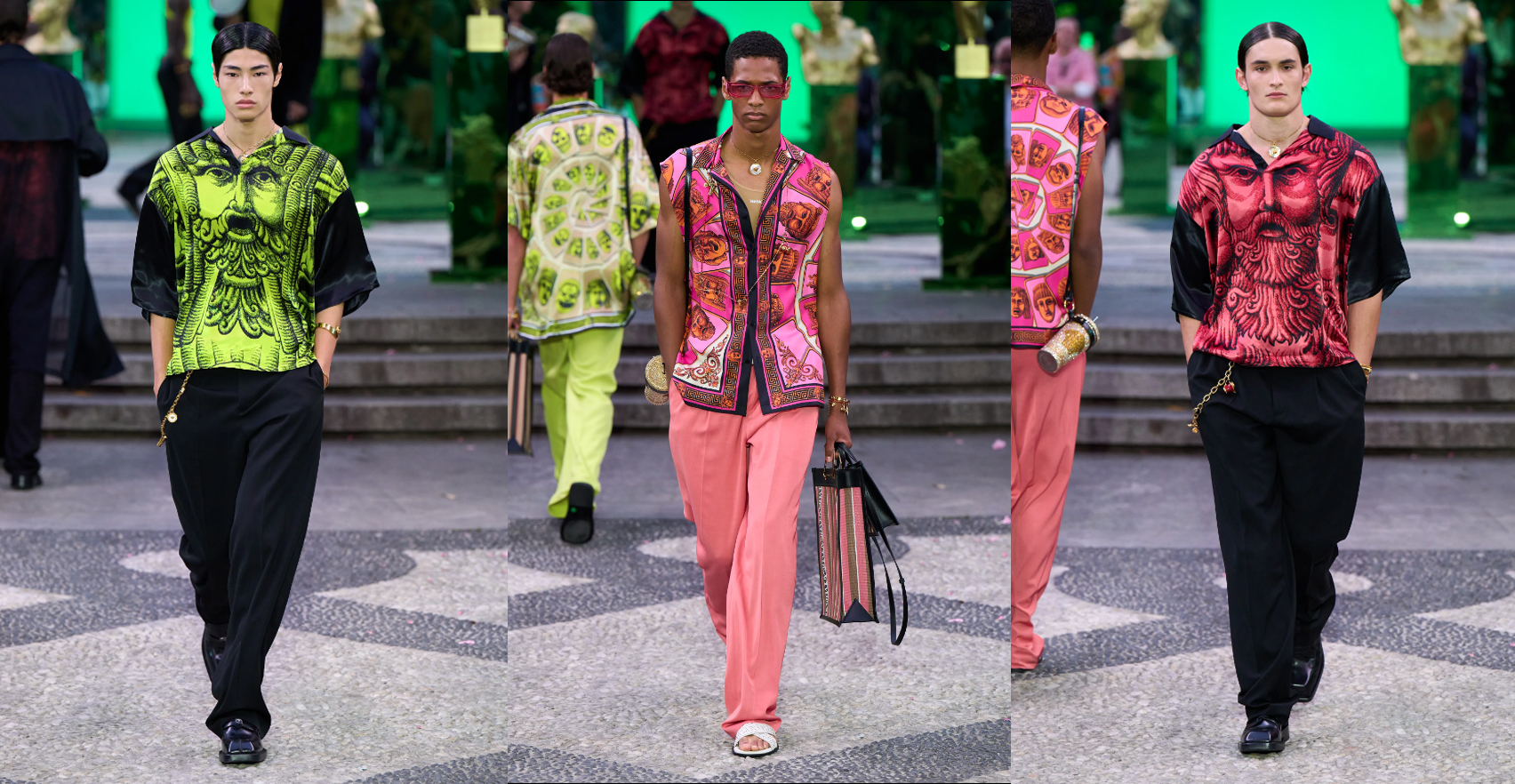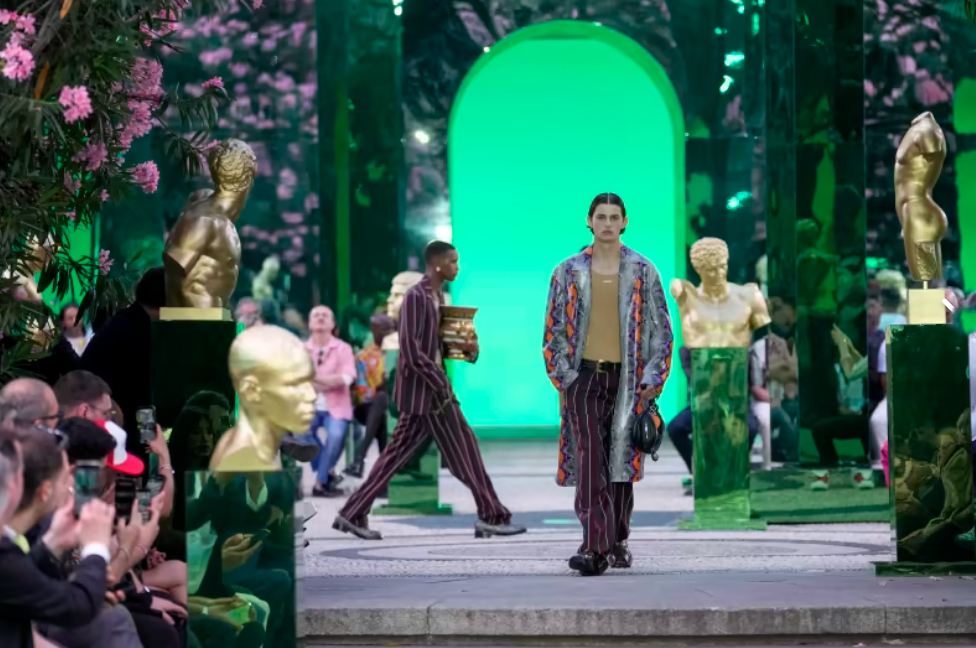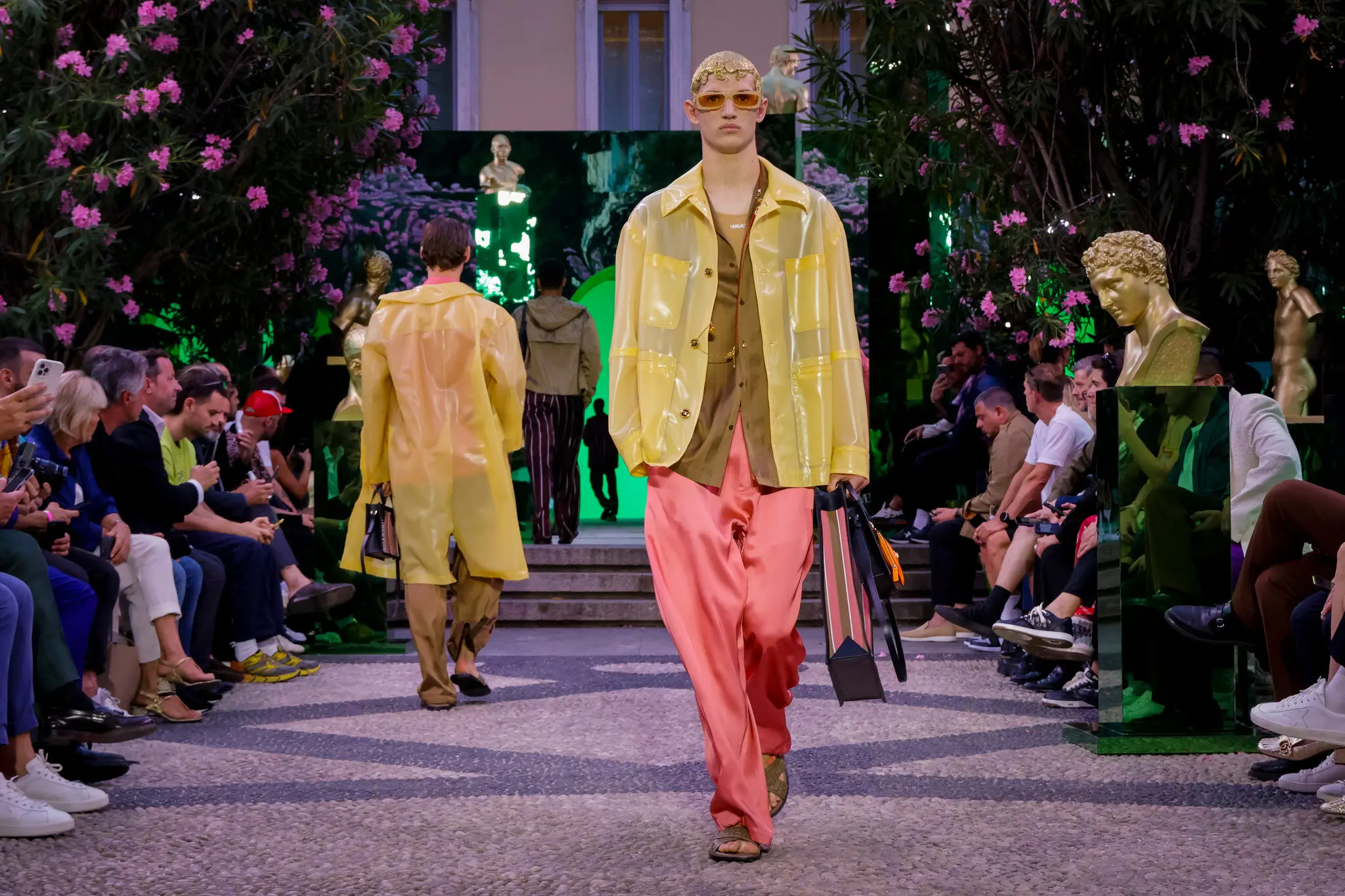 Iní mali na opasku zavesené miniatúrne taniere Versace. "Kontrast je pre mňa všetkým, núti vás premýšľať a cítiť," povedala dizajnérka talianskej značky Donatella Versace.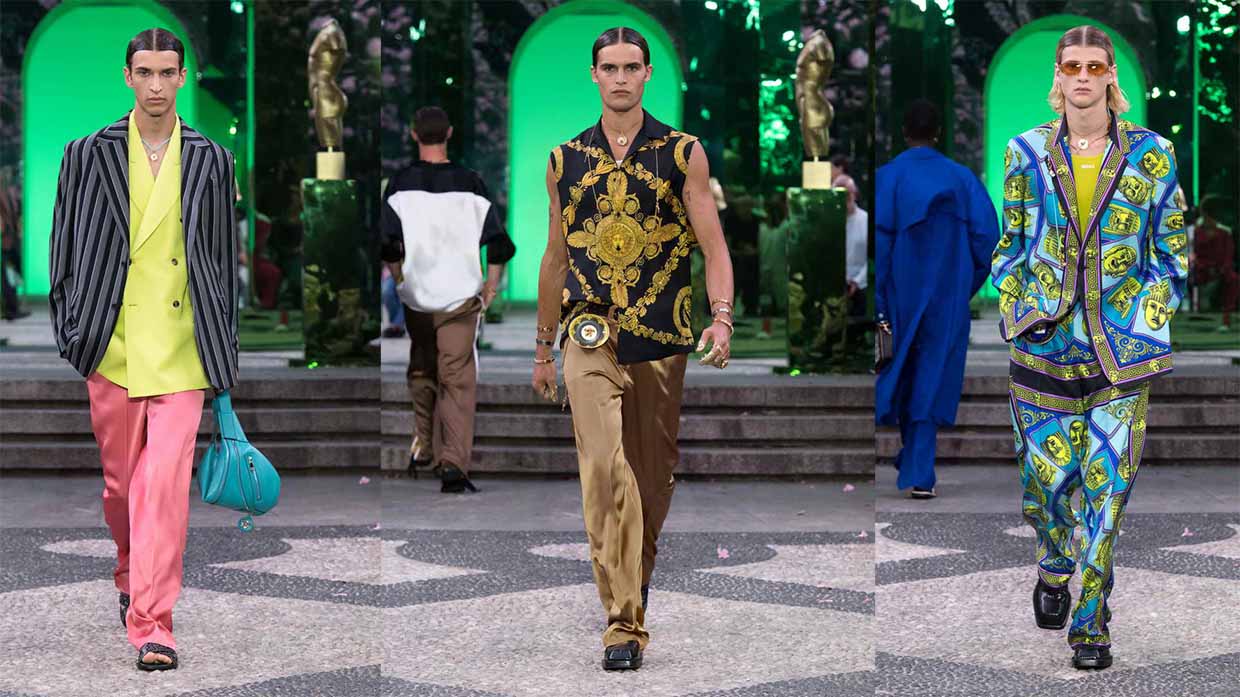 Kolekciu pánskej módy pre Jar/Leto 2023 charakterizuje jednoduché, nadrozmerné krajčírstvo, vzdušné hodvábne košele oproti úzkym vestám priliehajúcim k telu.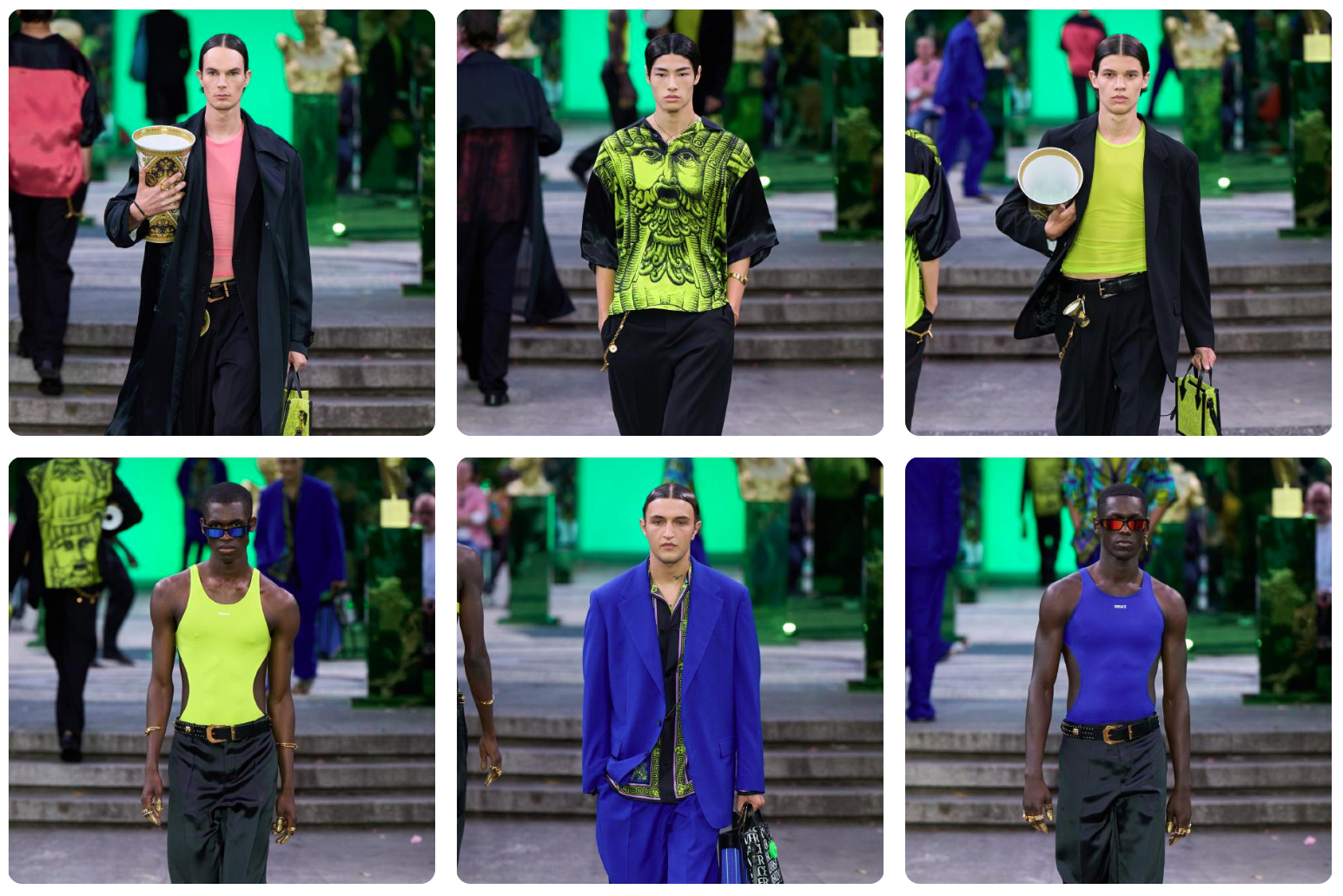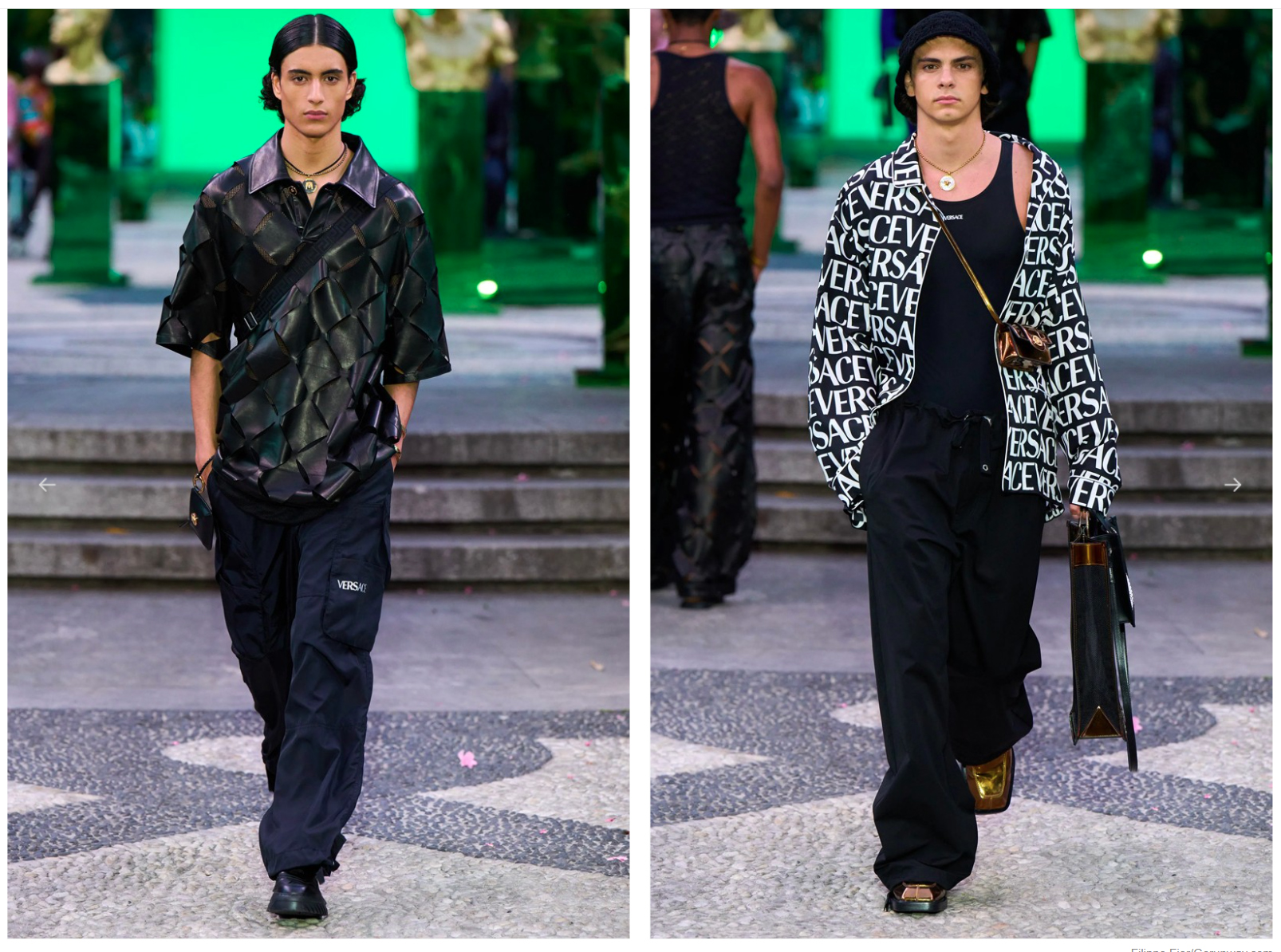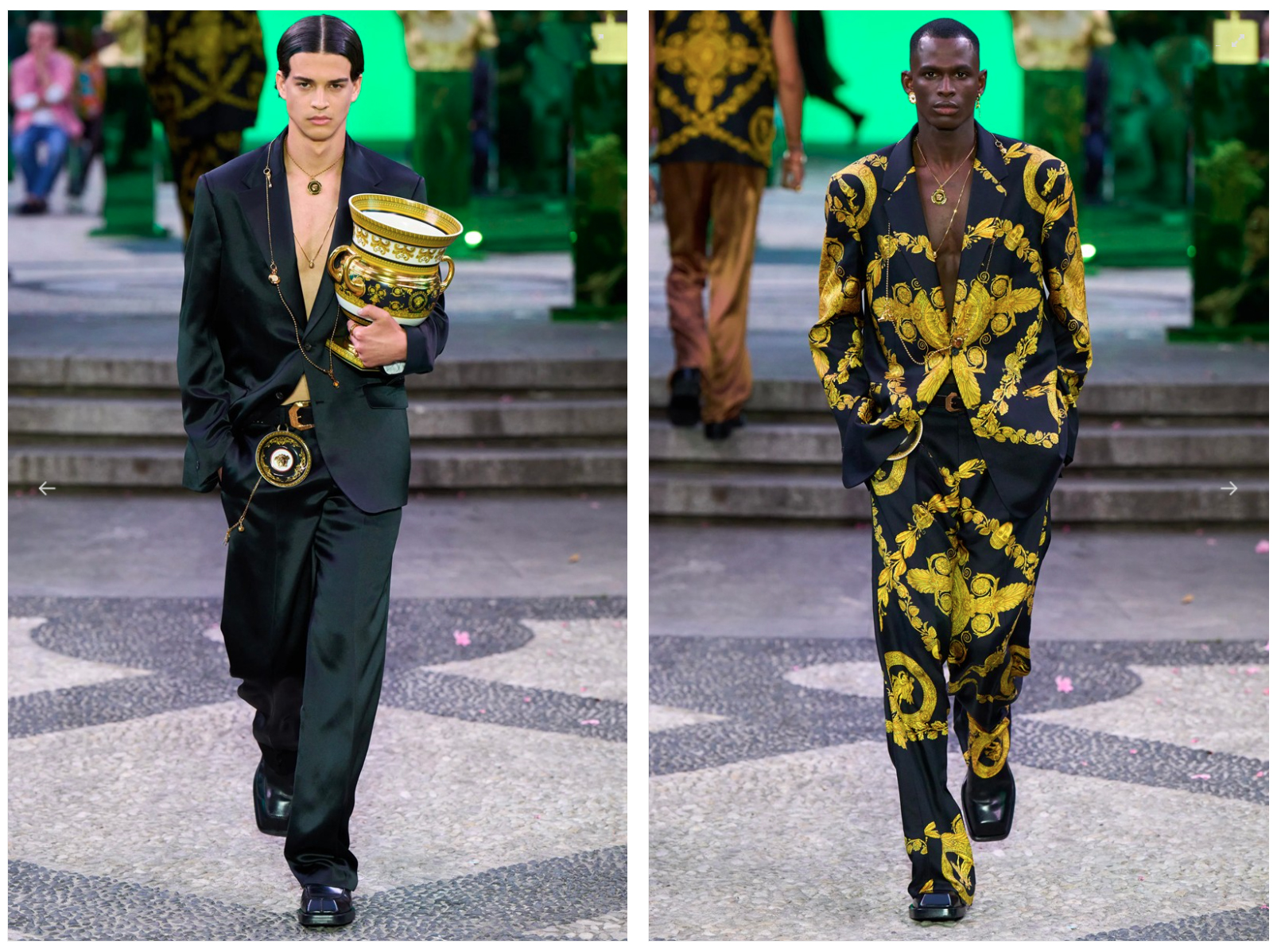 Pokračovanie článku si môžete prečítať v II. časti na tomto blogu v kategórii Fashion.
obrázky: © Courtesy via Getty Images, Vogue, Hypebeast, Versace, Giorgio Armani, Dolce and Gabbana, Fendi
Sledujte Facebook stránku: Mya Mirell Fashionista a Instagram: mya_mirell .